Sony (China) Co., Ltd. Home Audio System today announced a new soundbar HT-G700, which can support Dolby Atmos/DTS:X, DTS Virtual:X technology, and has a physical 3.1 channel. The Sony soundbar HT-G700 has a simple overall shape and a small overall volume; the front speaker body adopts a black grain embossed texture design, which has the effect of preventing TV light reflection from affecting the look and feel. The front of the fuselage adopts a metal mesh cover, and the rounded corners blend the sense of technology and beauty, and have the effect of dustproof.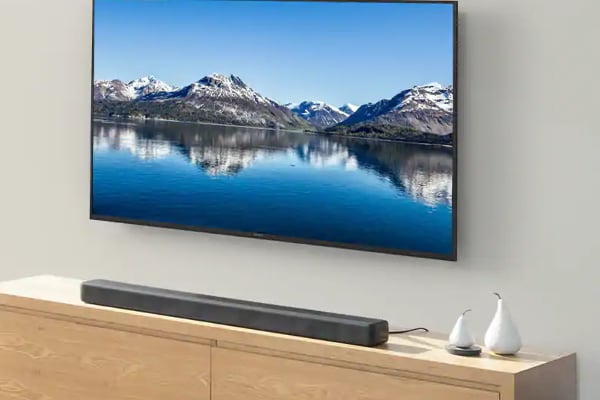 The Sony soundbar HT-G700 released this time supports Dolby Atmos and is equipped with a physical 3.1 channel. At the same time, the VSE vertical surround engine technology realizes the sound effect that is transmitted upward in the vertical dimension, creating a virtual surround sound with a "height sense"; the S-Force Pro front virtual surround technology presents a surround feeling from the horizontal dimension.
Not only that, the soundbar HT-G700 is also equipped with a 160mm large-caliber subwoofer. The cabinet adopts a bass inverted design, which can be wirelessly connected to the front speakers.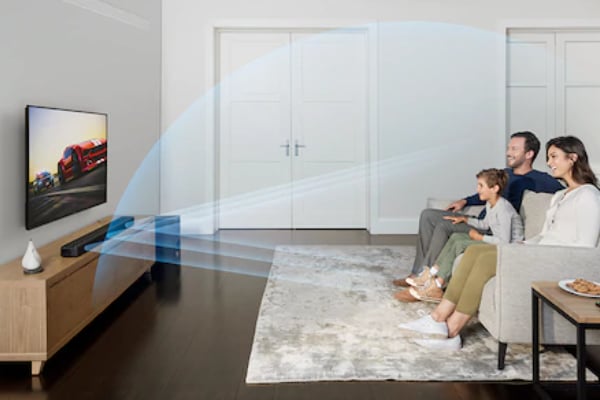 In addition, the HT-G700 can also upgrade ordinary stereo audio to 7.1.2 surround sound by turning on the "Immersive AE (immersive surround sound enhancement)" button with one button on the remote control. When watching movies, watching dramas, enjoying music and game entertainment, based on different scenes, using multiple sound effects modes such as theater, music, and games can allow users to feel the atmosphere of the changing plot from the perspective of the protagonist.
In terms of connection, Sony soundbar HT-G700 supports Bluetooth, optical fiber input, HDMI input and output, and supports HDMI eARC, compatible with 4K HDR video signal passing. Rich interfaces can be adapted to different playback methods and display devices at home to achieve high-quality audio and video transmission.
Currently, the Sony soundbar HT-G700 has been pre-sold on multiple platforms, priced at 4190 RMB.