The current Sony 4K LCD TVs are divided into grades by number.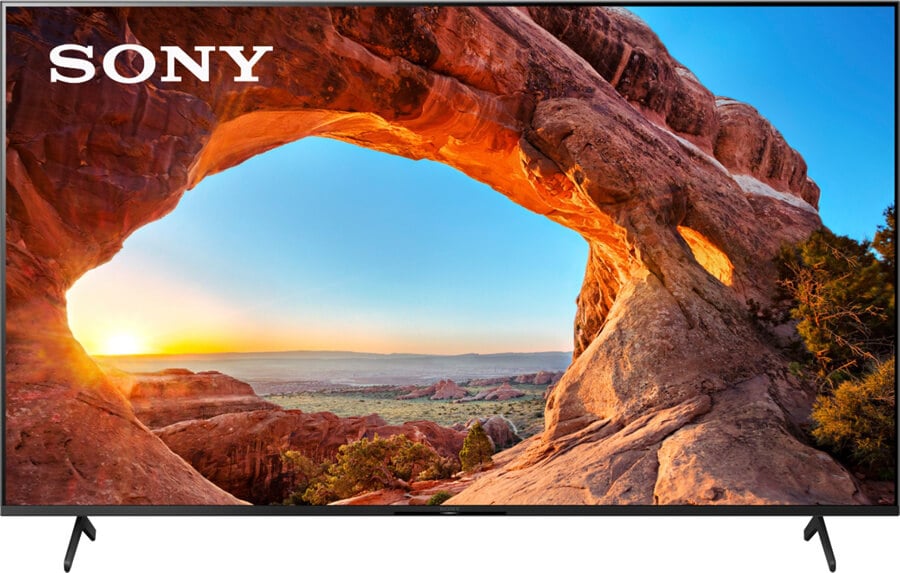 80 series, mid-range, generally wide color gamut + motion compensation + picture quality processing chip, 60HZ screen
85 series, mid-range, generally wide color gamut + motion compensation + picture quality processing chip, 120HZ screen
90 series, quasi-high-end, generally wide color gamut + motion compensation + image quality processing chip + high brightness + checkerboard light control, 120HZ screen
95 series, high-end, generally on top of the 90 series have higher brightness and more partitioning, image quality processing chip is also better
The new X85J is naturally an 85 series product, as a new product in 2021, it added HDMI 2.1 interface also has upgraded the performance with a far-field intelligent voice assistant.
1. Appearance

​

The front of the Sony X85J has a four-sided narrow bezel full-screen design with a plastic unibody frame and an integrated pickup microphone, infrared receiver, and light sensor at the bottom of the logo. The appearance design is basically the same as the Sony X90J.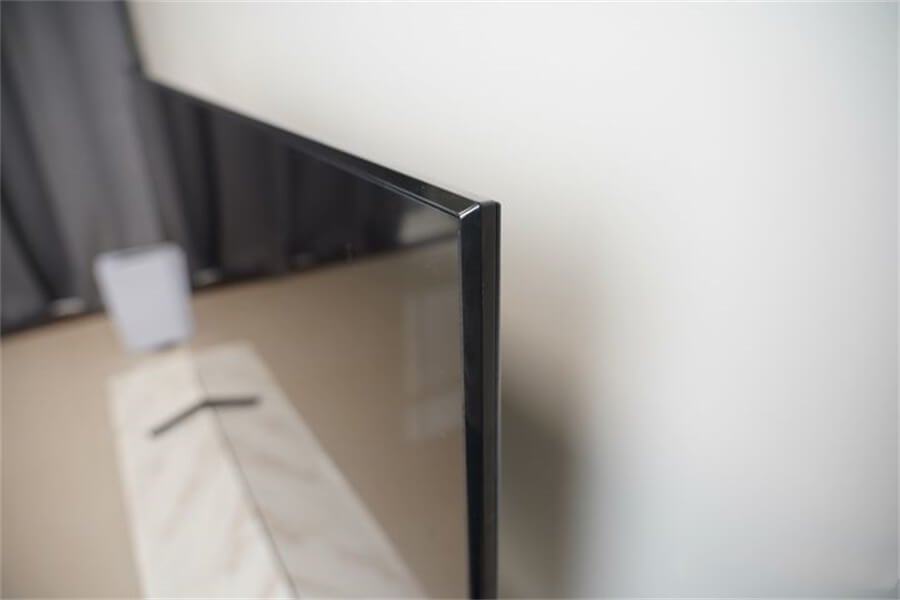 The base is also the same as the X90J, metal lining wrapped in plastic, screwless design, which is very easy to install.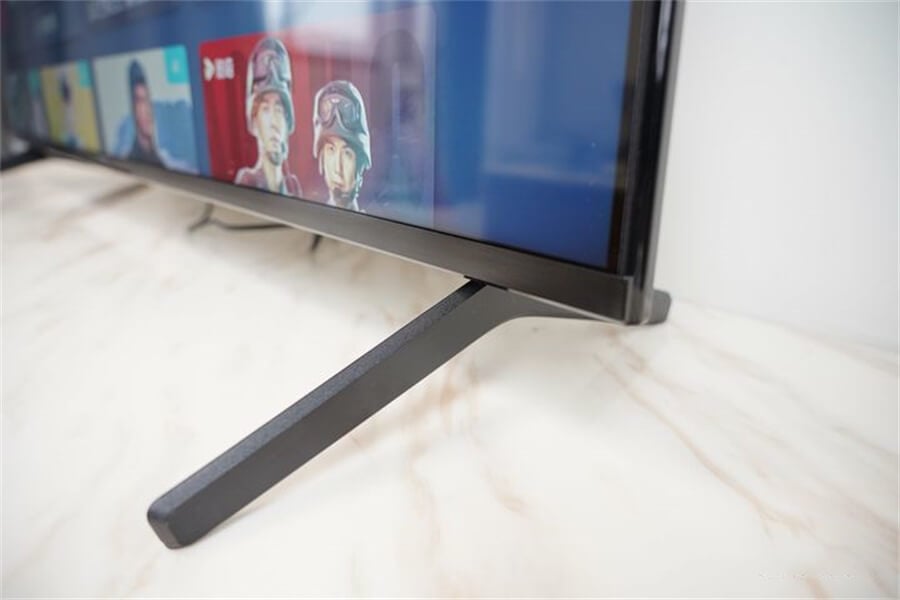 The back is a checkerboard texture, built-in speakers, no side exit speakers like X90J.
2. Hardware Configuration

​

Even though this TV is a mid-range product, its performance is flagship level. Sony X85J TV comes with MTK 5895 processor, A73 quad-core 1.8GHZ, 4GB running memory, and 32GB storage space.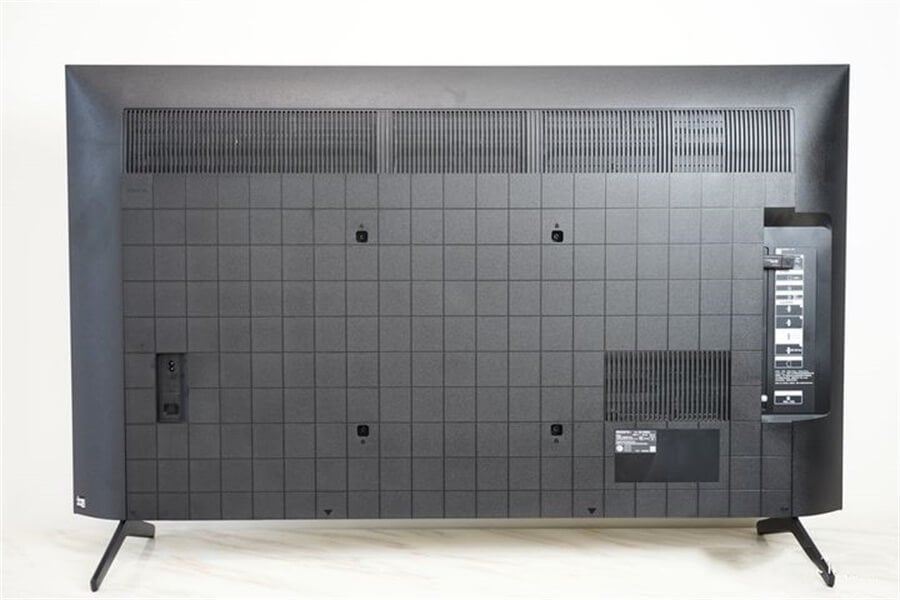 It has a far-field voice assistant function and supports Bluetooth and dual-band WiFi.
Interfaces: one USB3.0, one USB2.0, two HDMI2.1 ports and two HDMI2.0 ports.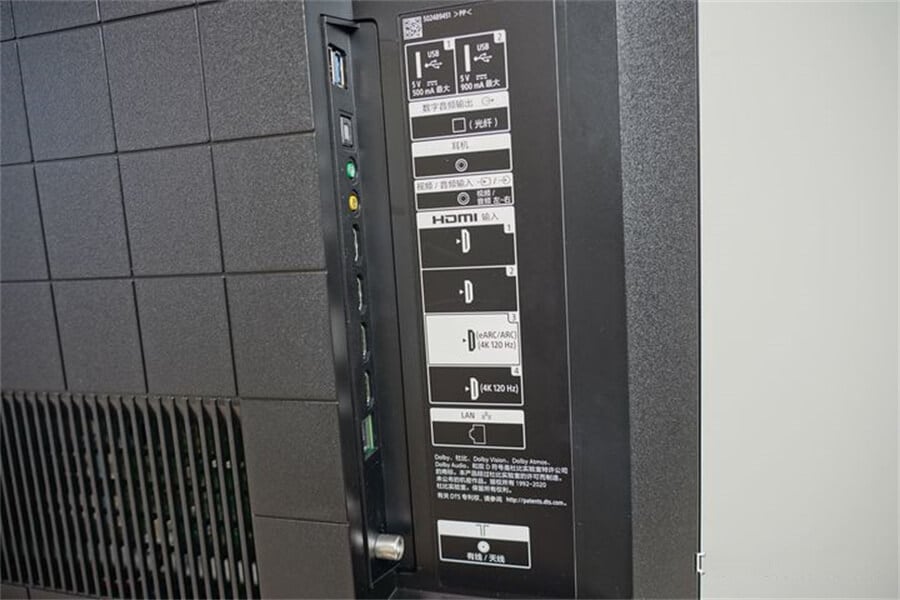 HDMI 2.1 naturally supports 4K 120HZ signal input, but the actual test has a slightly blurred font problem, the study found that the X85J uses the same chip solution as the Sony 9000H, that is, the SOC integrated X1 standard version of the picture quality processing chip function, rather than independent picture quality processing chip, so the X85J does not support smooth fade function as the 9000H, and 4K 120hz input screen font has a slight blurring problem. This may be not acceptable for gamers.
3. Screen and Picture Quality

​

X85J uses the CSOT RBG true 4K screen, the screen quality is pretty good. Its high contrast without light leakage, I think is much better than the previous IPS screen.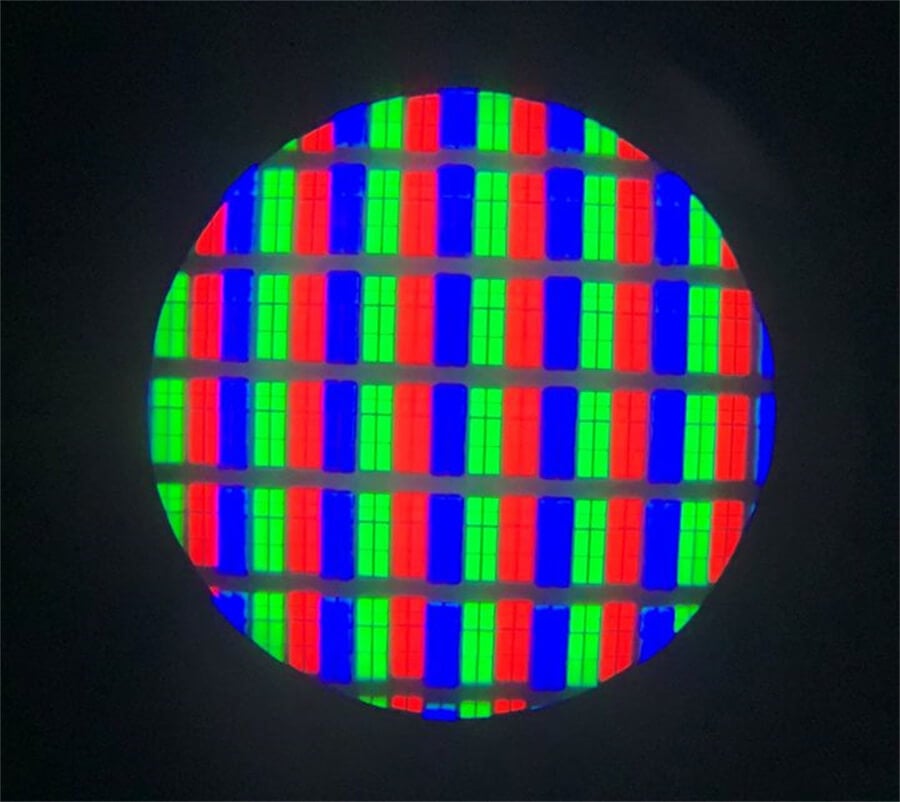 Supports wide color gamut, with a color gamut of approximately 93% DCI-P3.
Support 120HZ screen refresh rate + 120FPS motion compensation frame insertion, smooth motion picture.
The peak brightness of the screen is about 600 nits.
No light control partition, so the black control effect and HDR effect will not be as good as Sony X90J.
Dolby Vision support, including streaming and local sources are supported.