TCL announced its 2022 LCD TV lineup: TCL C935 vs C835 vs C735 vs C635. Features include miniLED area dimming, Google TV, HDMI 2.1 and 144 Hz panels.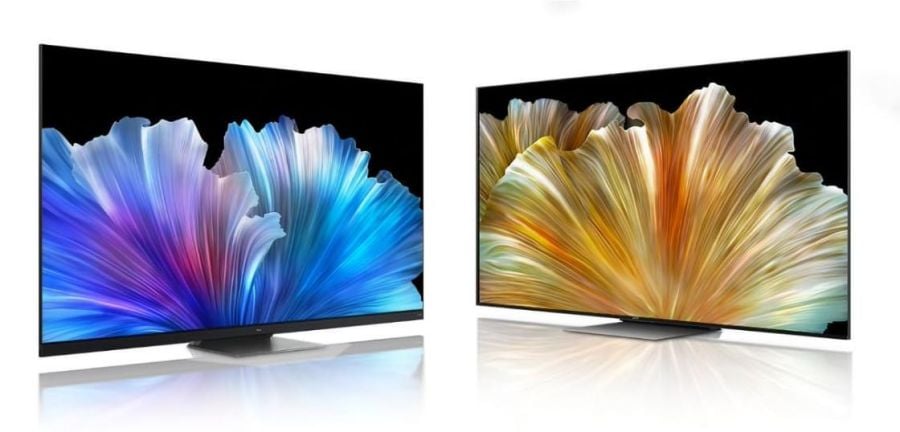 CL C935
The TCL 4K C935 is available in 65-inch and 75-inch options with TCL miniLED zone dimming system. The 65-inch has 1080 zones and 75-inch has 1920 zones. TCL's C935 is equipped with HDMI 2.1 ports and features such as 4K support, 144Hz, VRR and ALLM for gaming. The flagship model will also feature a 2.1.2 channel Onkyo speaker system. Two upward-firing speakers are installed to provide Dolby Atmos overhead effects.
TCL C835
Unusually, the TCL C835 series has a less advanced miniLED zone dimming backlight behind the LCD panel. It has HDMI 2.1, including 4K120, VRR and ALLM.
TCL C8735 and TCL C635
The more affordable C735 and C635 LCD series no longer feature miniLED backlighting. The C735 has HDMI 2.1 and includes VRR (up to 144Hz) and ALLM, while the C635 is a series of more basic 50Hz LCD TVs.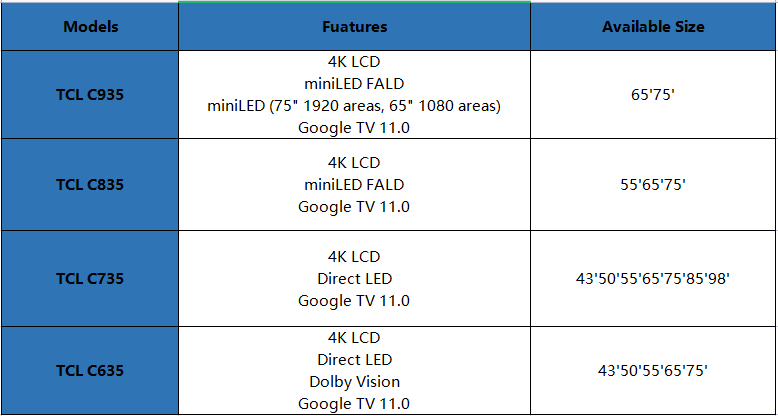 All 2022 C-Series models from TCL are equipped with Google TV, which provides access to streaming apps and games from the Google Play store. All Google TVs come with Chromecast, Google Assistant, Google Stadia and other smart features built-in.
More info
TCL TV Forum