TCL P9 released by TCL at the beginning of this year is a new smart TV product focusing on audio and video experience. In order to create professional
HIFI-level audio
, TCL has reached cooperation with ONKYO, a top audio brand with 70 years of home theater technology. This time, TCL P9 Hollywood Theater TV uses a
front integrated cylindrical sound
, whose design is inspired by the
cylindrical shape
connecting the cornice and the beam in the TCL Chinese Theater in Hollywood. The overall design is flexible and natural, highlighting the perfect combination of technology and life art.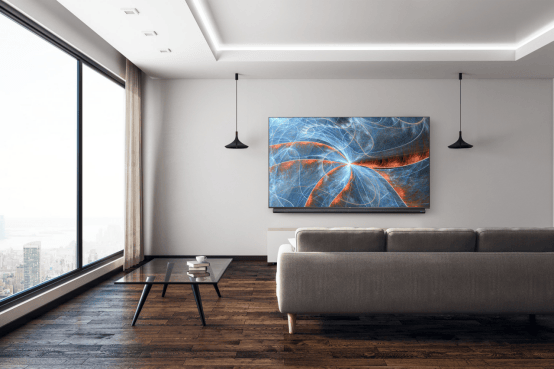 The TCL P9 Hollywood Theater TV 's front integrated cylindrical sound not only makes people shine, but its larger cavity size also brings real sound quality improvement. The distinction between high and low frequencies is more obvious, especially in the low frequency part. Powerful, especially bright in some vocal performances.
In addition to the powerful hardware, TCL P9 Hollywood Theater TV has made a significant difference in
software optimization
. In order to improve and guarantee the sound quality performance of TCL P9 Hollywood Theater TV, TCL formed a team of 1,000 people led by 5 "Golden Ears" as the core, created a
multi-dimensional sound quality research and development system
, and formulated strict sound quality standards. With the help of professional sound quality adjustment equipment, plus six major listening laboratories for different sound sources and two complete sound muffling laboratories for repeated tuning, to achieve high standards of sound effects, to ensure that each TCL P9 Hollywood Theater TV Before leaving the factory, they have undergone strict debugging and have top-notch acoustic performance.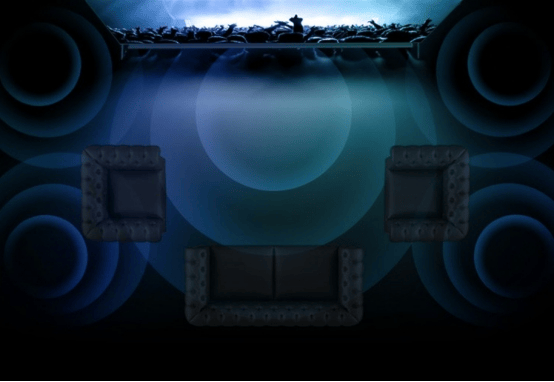 You should know that the practice of TCL P9 Hollywood Theater TV that every product must be tuned before leaving the factory used to only appear on professional high-end audio products. Therefore, the sound performance of TCL P9 Hollywood Theater TV has also been affected by many audio enthusiasts. Attention and recognition. In addition to professional sound quality tuning, TCL P9 Hollywood Theater TV also has a built-in Dolby Atmos acoustic system. Its powerful sound field can make the sound transmission more immersive, allowing users to never go back after hearing it once.
While possessing the strength of cinema-level professional audio, the picture quality of TCL P9 Hollywood Theater TV is also excellent. TCL P9 Hollywood Theater TV uses a primary
color high color gamut screen panel, with up to 130% color gamut display capability,
fully restores the color gradation of dynamic images, plus Q display engine, Dolby full ecological HDR and other display technologies Greatly improve the details of the image quality in terms of brightness, contrast, sharpness and other aspects, making each frame more vivid and realistic.
In addition, TCL P9 Hollywood Theater TV adds
Handfree wake-up black technology
to the voice experience. Users only need to wake up the AI voice assistant "Little T" once to conduct multiple natural conversations. You can directly issue a series of voice commands such as "Little T, I want to see" I'm Singer 2 "", "Full Screen", and "Volume Adjusted to 30". At the same time, it can also link different smart devices in the home, so that TCL P9 Hollywood Theater TV can become an AI housekeeper in your home.
TCL P9 Hollywood Theater TV is currently one of the few products on the market that has both cinema-grade professional audio and excellent display effects. It can completely eliminate the need for users to improve the sound quality by connecting external audio to the TV. And in order to meet the home requirements of different users, TCL P9 Hollywood Theater TV provides a total of
five screen size models of 50, 55, 65, 75, 82 inches
for everyone to choose, such an excellent large screen TV, how can you miss it!...