Tesla launched the "
Don't Mess With Tesla
" belt buckle, inspired by the soon-to-be-completed Giga Texas plant, for
$150
.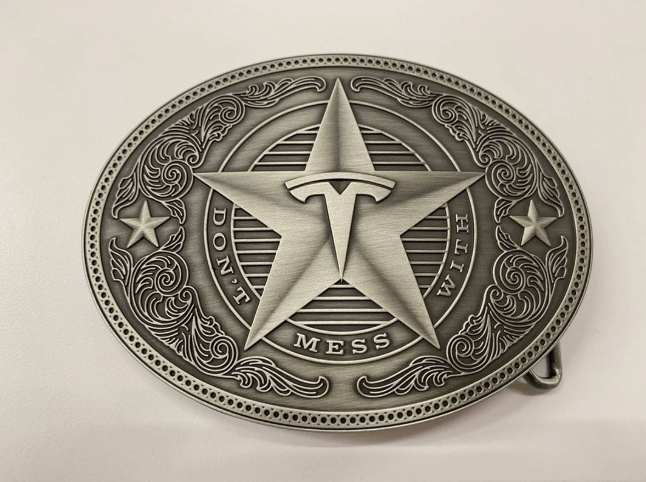 Tesla's expansion in the United States began with the construction of a new factory. After suffering unfair treatment in California, Tesla decided to move its headquarters to Texas. From a financial perspective, the move was very beneficial to Tesla and some of its employees, but it was detrimental to the California economy. Previously, California received billions of dollars in tax revenue from Tesla's operations.
In early November, Tesla produced 1,500
Giga Texas
belt buckles and gave them all to company employees. The belt buckles are now available in the Tesla store and are being snapped up quickly.
Made of die-cast zinc and engraved with a silver finish, it features a star and the Tesla "T" logo, with the words "Don't Mess With" engraved around the star.