Hisense has once again pushed the boundaries of television technology with the introduction of their latest product, the Hisense E7K TV. This television is set to redefine your viewing experience with its stunning 4K 144Hz native high-refresh-rate display. In this essay, we will delve into the key features of the Hisense E7K TV, exploring its picture quality, audio capabilities, and overall specifications.
Picture Quality Par Excellence
The standout feature of the Hisense E7K TV is undoubtedly its picture quality. With a maximum of 1024 control zones, this television allows for precise backlight control, resulting in exceptional contrast and brightness. The TV boasts a peak brightness of 1600 nits, ensuring that HDR content shines with incredible vibrancy. Furthermore, the E7K covers an impressive 95% of the DCI-P3 color gamut, reproducing colors with accuracy and vividness.
A Symphony of Sound
The audio experience is another area where the Hisense E7K excels. Equipped with a 2.1-channel speaker system, it delivers a total power output of 61W. This setup ensures that you not only see but also hear every detail of your content. Whether you're watching an action-packed movie or listening to music, the sound quality of the E7K is designed to immerse you fully in your entertainment.
Powerful Configuration
Under the hood, the Hisense E7K TV packs a punch. It is powered by a quad-core A73 processor, coupled with 4GB of RAM and a generous 128GB of storage space. This configuration ensures that the TV operates smoothly, allowing for quick app launches and seamless multitasking. Additionally, the E7K supports Wi-Fi 6 for high-speed wireless connectivity, ensuring that your streaming and browsing experiences are lag-free.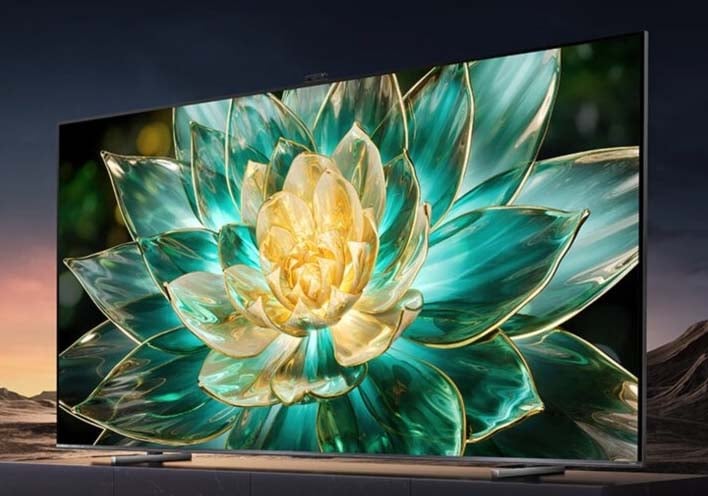 Innovative AI Features
The Hisense E7K TV comes with an AI camera, enabling gesture control and AI motion sensing. These features provide an intuitive and interactive way to navigate your TV. Whether you're changing channels or interacting with content, the AI camera adds a touch of innovation to your viewing experience.
Conclusion
In conclusion, the Hisense E7K TV represents a significant step forward in television technology. With its 4K 144Hz display, impeccable picture quality, powerful audio system, and innovative AI features, it offers a comprehensive and immersive entertainment experience. Whether you're a cinephile, a gamer, or simply someone who appreciates top-notch technology, the Hisense E7K TV has something to offer. It's not just a television; it's a gateway to a world of stunning visuals and captivating sound, making it a compelling choice for those seeking an extraordinary home entertainment solution.