The innovation of the projector is one of the significant milestones discovery in the multimedia industry. This fantastic piece of machine provides easy access to convey illustrated zoomed images to a larger audience effortlessly.
While it has been a significant tool in aiding numerous organizations' successful presentations and meetings, several individuals now use it to enjoy home base cinema experiences with friends and families.
The primary purpose is to quickly disseminate information or enjoy a great movie with a large audience. The use of a projector now makes people's life easier since anyone can replicate a cinema at the comfort of their home while relaxing.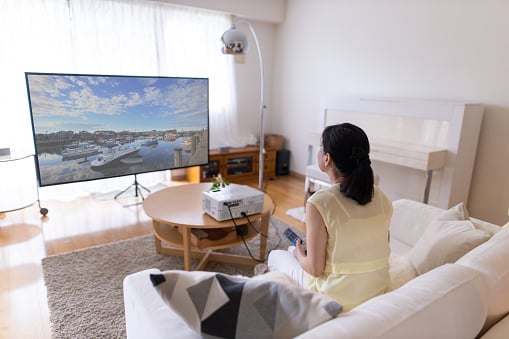 Generally, buying a projector might sound like an easy task. but in truth, it can be a redundant task due to several factors such as deciding on price, quality, replacement bulb, and functionality.
Several famous projector brands' manufacturers such as Epson, Panasonic, Optoma, Vivitek, and Infocus will provide you with incredible value for money spent on products. But how do you decide which brand suits you?
Foremost, it would help if you were specific on what you plan to achieve with the projector. While your friend might purchase one for a home theater experience, your neighbor may acquire one to host a classroom presentation or a holiday fantasy. Drafting out a clear purpose will help decide on a suitable product.
After deciding on what you plan to achieve, you should also consider your budget. Some brands are quite expensive than others, and this can be a deciding factor in scrutinizing your options to fit in your budget. Most projectors have prices ranging from $1500 -$20,000, depending on the functionality, weight, and output quality.
other factors to consider when buying a projector includes:
Checking technical specs of the projector such as contrast ratio or lumens against your specific needs
Verify the price of the replacement bulb is within your budget for future repair expenses
The resolution, brightness and clarity of images produced
Read as many reviews online as possible and compare prices against the spec of different brands.
Last edited: