Togo (October 17, 1913 to December 5, 1929) was the lead dog of Leonhard Seppala and his dog sledding team, serum traversing central and northern Alaska in 1925 The distance traveled to Nome reached 264 miles (the other 19 teams transported an average of 31 miles). Togo is one of the descendants of the former lead dog "Suggen". It is named after the Japanese admiral Higashi Hachihechiro. At first, it didn't look as potential as a sled dog. It can only grow to about 48 pounds (22 kg) by adulthood, and it has black, brown, and gray coats that make it look dirty forever.
Togo was ill when he was young and needed the critical supervision of Seppala's wife. A reporter recalled that it was very bold and rude, so it was regarded as "difficult and naughty", showing "having all the signs of becoming ... canine crime". At first, this behavior was interpreted as evidence that it spoiled its personal attention during illness. Since it does not seem to be suitable for sled dogs, Seppala gave up his 6-month-old pet dog.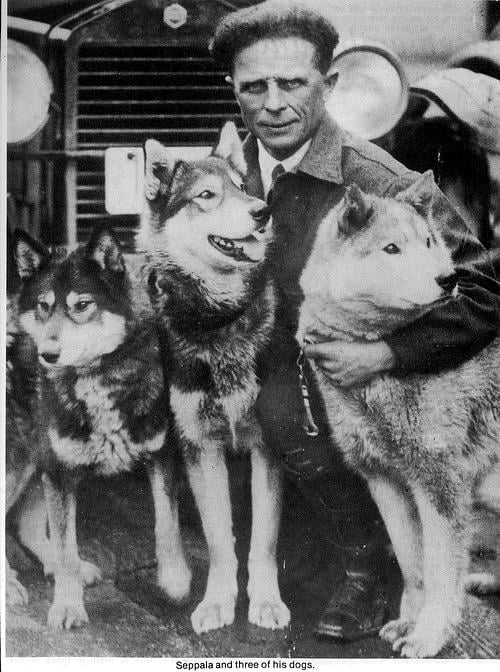 Just a few weeks after being a domestic pet, Togo skipped a closed glass window and ran a few miles back to his original owner 's kennel. His love for the team impressed Seppala, so he did not try to give it up again. However, when Seppala led the team to run, Togo continued to escape from the kennel and continued to cause trouble. It will attack the leader of the upcoming convoy, "It seems ... clearing the way for his master". However, one day, Togo attacked a chubby Eskimo dog leader and was seriously injured. When it recovered, Togo finally stopped attacking the leader of other convoys.
When Togo was 8 months old, it proved its worth as a sled dog. It chased the convoy again, and Seppala didn't notice and slept near the cabin where Seppala stayed overnight. The next day, Separa found it in the distance and understood why his dog team was disobedient. Togo continues to make the work of Seppala difficult, trying to play with the working dogs and lead them in "chasing down the reindeer", making them out of their tracks. Separa had no choice but to control it with his hands, and Togo immediately settled down, Seppala was very surprised.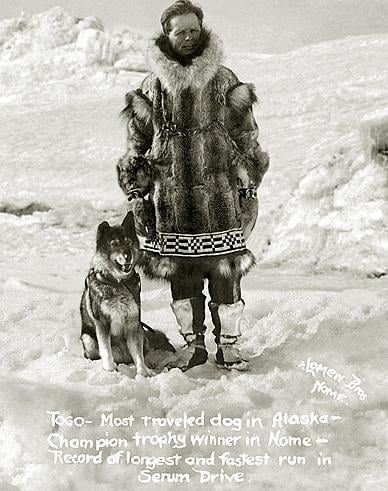 As the game started, Seppala moved Togo up until the end of the day, and it shared the leader position with the team leader (known as "Russky"). Togo traveled 75 miles on the first day of using a harness, which was unheard of for inexperienced young sled dogs, especially puppies. Seppala called Togo "a baby prodigy", and later added: "I found a natural leader, a guy I have worked hard to cultivate over the years."
Togo started training and took the lead dog position a few years later. It became one of Seppala's most precious dogs, and this intimate and reciprocal relationship will continue into Togo's life. When running on the historic serum, it was 12 years old at the time, but has been a leader dog for 7 years.
According to historian Earl Aversano, Seppala later in 1960, he recalled: "I have no better dog than Togo, its endurance , Loyalty and intelligence are the best. Togo is the best dog ever to travel across Alaska. ".