Most of my favorite shows are being filmed in their next or some another seasons and some of them are being renewed for next season. (The list is so long). However here is some my favorite shows that I have watched and enjoyed.
Top 11 shows are over (That I have seen):
Friends (1994–2004)
Breaking Bad (2008–2013)
Downton Abbey (2010–2015)
The Office (2005–2013)
Prison Break (2005–2017)
ER (1994–2009)
Two and a Half Men (2003–2015)
Dexter (2006–2013)
Teen Wolf (2011–2017)
The Wire (2002–2008)
Band of Brothers (war miniseries, 2011)
Other famous shows that are already finished:
Parks and Recreation (2009–2015)
Dirk Gently's Holistic Detective Agency(2016–2017)
Charles in Charge (1984–1990)
The Sopranos (1999–2007)
Nashville (2012–2018)
Strike Back (2010–2017)
24
(9 seasons and TV movie, 2001-2010, 2014)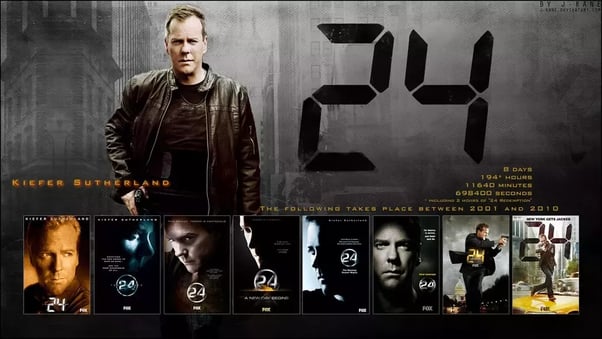 24 is the best show of all time! It's easily #1, none can come even close for me ever! Agent Jack Bauer works for CTU (Counter Terrorist Unit) dealing with (terrorists) assassination attempts, nuclear attacks, bio-terrorism, torture, traitors, sleeper cells, other bad guys in 24 hours (hence the name, 24). Each episode is an hour in the show (about 40 minutes for us without commercials) with 24 episodes, each covering an non-consecutive day in Bauer's life.
CTU helps stop the attacks with amazing agents, such as Nina Myers, Tony Almeida, George Mason, Chase Edmunds, Michelle Dessler, the list goes on and on of agents who risk their lives to save the world from merciless terrorists, time after time. More than one story goes on in the 24 hours though and we see the President deal with the attacks and internal issues in the White House and Jack's wife Teri and daughter Kimberly have a nasty habit of accidentally becoming embroiled in the day's events.
This is a show everyone should watch because they will love it. This show has cliffhangers at the end of every episode and is very easy to binge watch and watch the entire season in one sitting. 24 is amazing and needs to be watched by everyone, trust me and start this now, if you have never seen it, you won't regret it. If you want a real thriller with quite a few Seasons, this is your show.
Grimm-
(6 Seasons, 2011-2017)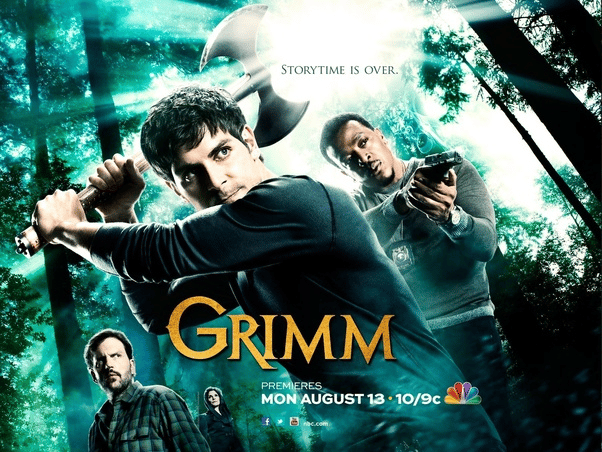 This is one of my favorite shows!
Portland homicide detective Nick Burkhardt, descended from a long line of warriors known as Grimms, defends his city from supernatural creatures known as Wesen, which are part human and part animal, which only Grimms and other Wesen can actually see.
Fighting alongside his partner, Hank Griffin, colleague Sergeant Wu and friends Monroe and Rosalee, Nick faces off against evil forces who want to do harm to him, his family, friends and to Portland. He also has a girlfriend Juliette, mysterious police captain boss Sean Renard, pretty (and evil) nemesis Adalind Schade and various royal enemies from Vienna, called the Royals, who are an enemy to Grimms and are terrible men who want to rule the world.
Prison Break-
(5 Seasons, 2005-2009, 2017)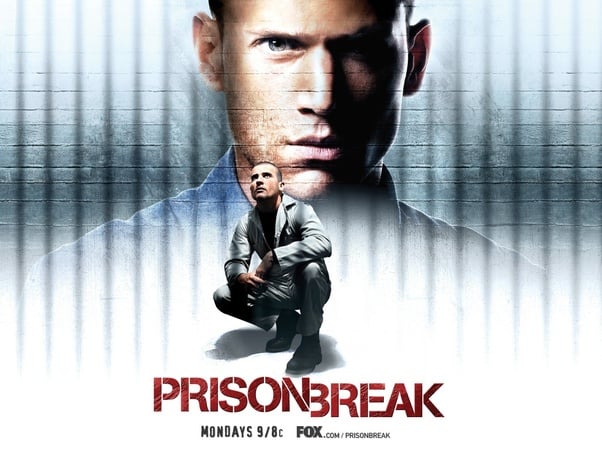 Prison Break is the story of Michael Scofield, a man with a desperate and just borderline crazy plan. His brother, Lincoln Burrows is sent to prison for a murder he didn't commit and is now on death row.
Michael (a structural engineer who helped build the prison) has the idea to pretend to rob a bank and get himself incarcerated alongside his brother and then facilitate their elaborate escape. This show follows Michael and his plans, his brother, their fellow inmates (bunch of interesting and quite different characters) and everything that goes into a prison break. A thrilling show that will always keep you hooked.
Last edited: