Happiest Season
DIRECTOR:
Clea DuVall
CAST:
Kristen Stewart, Mackenzie Davis &
Starring Kristen Stewart, this is a lovely comedy about two women who are about to get married. The problem is that one of them hasn't even come out to her conservative parents.
Yesterday
DIRECTOR:
Danny Boyle
CAST:
Himesh Patel, Lily James & Ed Sheeran
Through a bizarre twist of faith, the whole world has suddenly forgot about the Beatles, except for one down and out musician. When he discovers that the band's songs have been entirely deleted from history, he takes advantage of the situation. A wonderful musical comedy from the director of 'Slumdog Millionaire'.
Poms
DIRECTOR:
Zara Hayes
CAST:
Diane Keaton, Jacki Weaver & Pam Grier
A elderly woman (Diane Keaton) who was once a cheerleader, is determined to start a new dancing squad at her retirement community. What she doesn't realize, is that being a cheerleader these days isn't exactly the same as in her youth.
Fisherman's Friends
DIRECTOR:
Chris Foggin
CAST:
Daniel Mays, James Purefoy & David Hayman
Fighting with My Family
DIRECTOR:
Stephen Merchant
CAST:
Florence Pugh, Lena Headey & Nick Frost
Based on the true story, 'Fighting with my Family' focusses on the unusual career of Paige, who grew up in a household of professional wrestlers.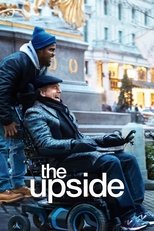 The Upside
DIRECTOR:
Neil Burger
CAST:
Kevin Hart, Bryan Cranston & Nicole Kidman
A remake of the highly successful French feel-good hit from 2011. Bryan Cranston stars as a paralyzed millionaire who befriends an ex-convict. Not nearly as good as the...
Permission
DIRECTOR:
Brian Crano
CAST:
Rebecca Hall, Dan Stevens, Jason Sudeikis
Will and Anna have been happily together for a long time. They live a happy life in Brooklyn, talk about getting married and buying a new house together. But then her brother asks her a painful question: how can you certain that the person you think is the one, IS actually the one? A subtle dramedy about love and all the doubts that come with it.
RATING:
80/100
Hearts Beat Loud
DIRECTOR:
Brett Haley
CAST:
Nick Offerman, Kiersey Clemons, Blythe Danner, Toni Collette
Paddington 2
DIRECTOR:
Paul King
CAST:
Ben Whishaw, Hugh Grant Hugh Bonneville
It's rare that sequels are good. What's even more rare, is a sequel that is better than its predecessor. Paddington 2, which might not bring much new to the table story-wise, is one of the most delightful, cozy films you're about to see in a long time.
RATING:
80/100
RELEASE DATE:
November 9th, 2017
Souvenir
DIRECTOR:
Bavo Defurne
CAST:
Isabelle Huppert Kévin Azaïs Johan Leysen
A forgotten European Song Contest singer, fading away in a pâté factory, falls in love with a young aspiring boxer. Together they decide to attempt her comeback.
RATING:
77/100
RELEASE DATE:
February 10th, 2017