Toshiba TV to release a new product with the latest high refresh rate screen for fast-moving content, a 144Hz native display.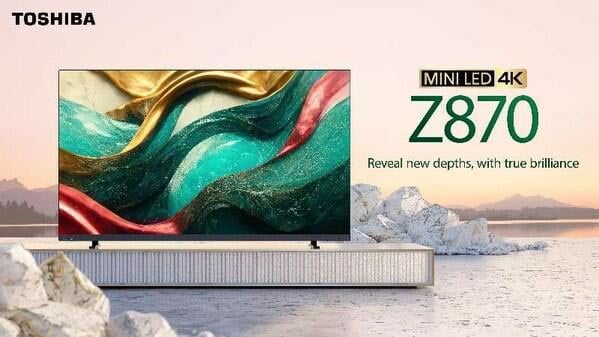 ​
Refresh rate is the number of times the TV screen is refreshed per second, which directly affects the smoothness and clarity of the screen content, especially fast-moving content such as sports, action movies, and especially video games. Toshiba TV's upcoming new model Z870 has an advanced display performance with an outstanding 144Hz refresh rate built-in, innovated with full consideration of gamers' needs.
For complete high-quality gaming, these new Toshiba TVs also feature Game Mode Pro mode. Game Mode Pro brings together various gameplay enhancement sub-functions such as Automatic Low Latency Mode (ALLM) for seamlessly connecting gaming devices to the TV; AMD FreeSync technology for no screen tearing and no game lag; and Variable Refresh Rate (VRR) for dynamic refresh rate synchronization. These features can meet the needs of real and fast gameplay scenarios.
Toshiba TVs pay full attention to pristine display quality, including Mini LED display technology that supports precise backlighting, improved local dimming, high color vibration, and improved energy efficiency. These features are powered by Toshiba TV's signature image processor REGZA chip for advanced image resolution upconversion, color enhancement and contrast optimization.
Toshiba TV Z870 is expected to be launched in July this year.