Nowadays, the all-in-one waterfall UI design of TV makes the operation of the whole TV more complicated. Recently, a desktop software called Emotn UI turned out to greatly solve the problem of TV layout clutter. Emotn UI supports downloading and using large-screen software such as TVs, boxes, and projections.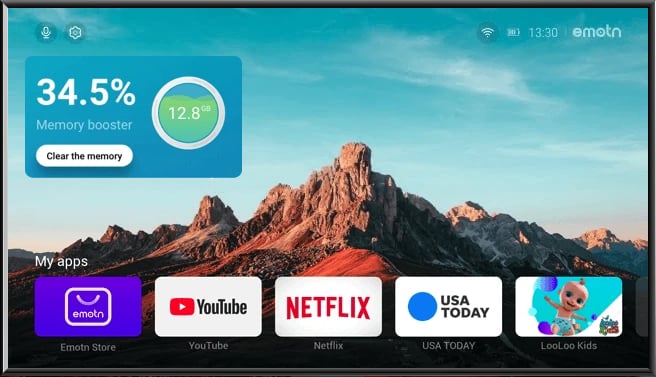 Emotn UI is very easy to use, without any advertisement placement and pop-up window, it is a very pure TV desktop TV.
You can add the software to the desktop according to your own preferences and habits of using the software. You can find this software directly on the desktop the next time you turn it on. (No need to search through my app again)
This function is also very suitable for the elderly, who are enthusiastic about live broadcasting, as long as the live broadcast software is added to the desktop.
In addition, Emotn UI also has the function of setting wallpaper. Emotn UI system comes with some wallpapers. If you don't like them, you can upload some pleasing photos such as family portraits and selfies as wallpapers through the transmission function of the local area network and U disk.
Emotn UI can well solve the problems of clutter and stuttering of the TV desktop of each device. The user can download the apk from the official website via a USB flash drive, or directly download the software in the Resources unit:
Emotn UI
.