The film
Land and Freedom (1995)
was nominated for the 1996 Golden Palm Award at Cannes Film Festival, won Cesar Awards for best foreign language film and best film at the European Film Festival.
Land and Freedom (1995)
tells a story that in 1939, unemployed British youth David, like many young socialists from around the world, joined an international group of guerrillas fighting for democracy and freedom in the Spanish civil war against the dictatorship of franco. When David came to Barcelona wounded, the sound of a tragic cry in a pool of blood during the war became a haunting nightmare. He found himself torn between his socialist loyalties and his new-found love, but his dream of reform was not diminished by his distance from the battlefield, and he chose to return to his comrades at the front...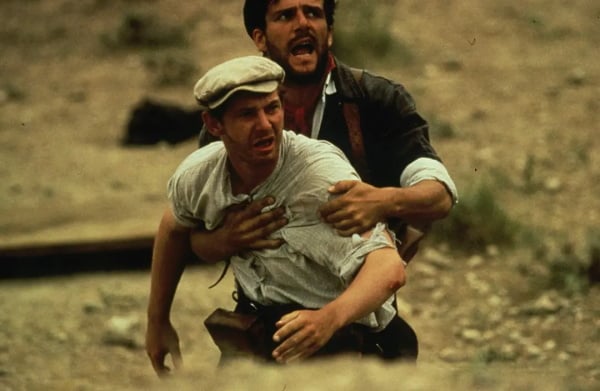 This war film never have grand scenes, only brutal little battles, but always let you see the tragic collective and tragic individual. Hot-blooded youth from the United Kingdom came to Spain, to join the anti-fascist war, but to see the collapse of the united front against the enemy, the complexity of politics and human nature let him finally choose to leave...
I recommend you to watch
Land and Freedom (1995).
It will show you a different perspective on wars and humanity.