The realm of gaming experiences a revolutionary upgrade with the introduction of the Samsung Z9 Gaming TV. With its advanced features and exceptional performance, this gaming TV is designed to immerse players in a world of unparalleled excitement and engagement.
Immersive Gaming Performance
The Samsung Z9 stands out with its impressive gaming performance. Boasting 4K resolution at 120Hz refresh rate, gamers are treated to crystal-clear visuals and smooth motion transitions. The added support for 3D depth enhancement ensures that in-game environments come to life with a sense of depth that enhances the overall gaming experience. This feature, combined with the ability to precisely locate sounds for a heightened audio experience, is a treat for gaming enthusiasts.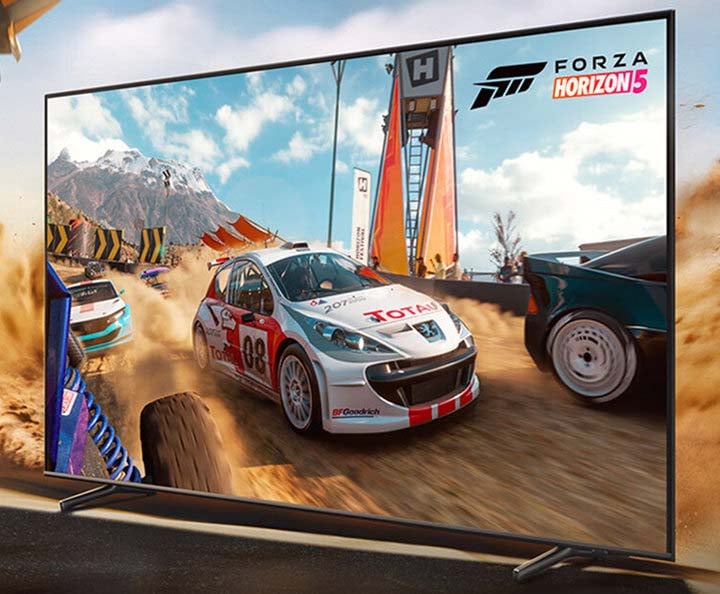 Cutting-Edge Processing
At the heart of the Samsung Z9 is a powerful four-core A72 processor. Paired with a storage capacity of 3GB+64GB, this TV ensures seamless multitasking, smooth navigation, and quick load times for games and applications.
Enhanced Visuals and Audio
The TV's visual excellence is further highlighted by its direct-lit backlighting technology. The 4K Crystal Processor enhances image quality and strives to achieve accurate light control, resulting in vibrant visuals that pop off the screen. The inclusion of features like 3D depth enhancement and OTS sound tracking adds depth to the audio-visual experience, making every game session more immersive.
Smart Integration and Gaming Tools
The Samsung Z9 seamlessly integrates with the Samsung Tizen operating system, offering a user-friendly interface and access to a plethora of apps and services. The gaming-specific enhancements, such as the Game Bar 3.0, 32:9 ultra-wide display, and dynamic crystal colors, empower gamers to optimize their gaming environment for peak performance and enjoyment.
Eco-Friendly Design
In an effort to combine technology with environmental consciousness, the Samsung Z9 Gaming TV includes a solar-powered remote control. This eco-friendly feature enhances the gaming experience and reflects Samsung's commitment to sustainability.
In conclusion, the Samsung Z9 Gaming TV raises the bar for gaming entertainment. With its 4K 120Hz performance, 3D depth enhancement, and advanced gaming tools, it promises an unparalleled gaming journey. Whether you're a casual gamer or a dedicated enthusiast, this TV is poised to offer an immersive and exciting gameplay experience like never before.