The VANKYO LEISURE 3 / Vankyo Leisure 3 Mini Projector is located at the crossroads between the living room video projector and the mini video projector. As a mini projector at a cheap price , Vankyo Leisure 3 Mini Projector is compatible with the Full HD format. Is Vankyo Leisure 3 good? What is its pros and cons? Let us read the users' reviews at a glance: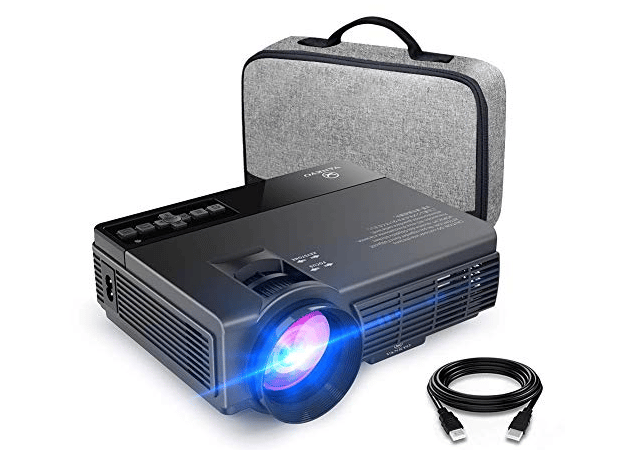 VANKYO Leisure 3 1080P Mini Projector
Vankyo Leisure 3 Mini Projector is equipted with
MStar
LCD display technology with 2400 LUX, 2000: 1 contrast ratio, support 1920x1080 resolution for perfect home experience. Not recommended for PPT, Word, Excel or commercial presentation.
Vankyo Leisure 3 Product Details
Contrast Ratio: 2000:1
Keystone: ±15 degree
Lamp Life: 40000 hrs
Aspect Ratio: 4:3\16:9\auto
Projection Size: 33-170 inches
Supported Resolution: 1920*1080
VANKYO Leisure 3 Users Reviews:



01. A good price-performance ratio


The projector is

small and easy to transport

. Especially since it comes with

an elegant and practical carrying case

.

The VANKYO LEISURE 3 is available in white and black to adapt to your interior, even if overall it is very discreet. Thanks to its

Keystone correction

you will be able to adjust the image if the projector is not placed directly in front of the projection surface (although this is strongly recommended to have the best possible image).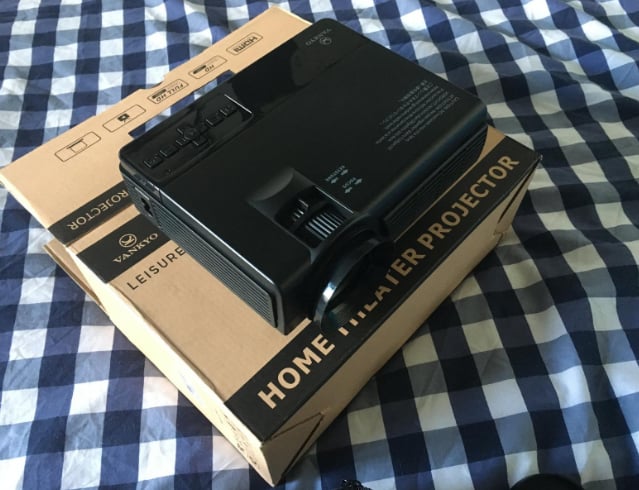 02. Nice one
- To be used in the dark for maximum rendering, the color contrast is nice
- The image is rather sharp apart from the outlines which remain blurred after adjustments (No problem for an image but more complicated to read a small font)
-
Noise
from the video projector does not interfere with use
- Satisfactory sound volume in a quiet room otherwise possibility of connecting speakers (perfect)
- A correct resolution for the
price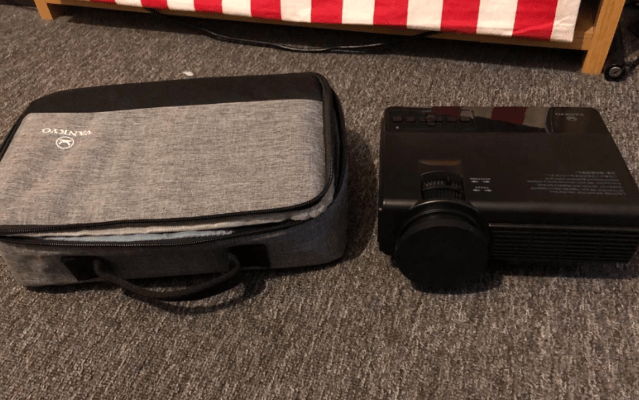 ​
03
.
Disappointed
I do not understand the very satisfactory comments on this product, and yet which convinced me to take this video projector!
Unless you like Watching movies or playing with a console at
low cost quality!
I wanted to test and well I immediately returned !!
Too bad but at this price should not expect an exceptional value for money!
Did I come across the wrong series?
04. appreciate this projector
We appreciate this projector! We got it to have some fun summer movie nights with the kids. They love it too. It was my wife who gave me the idea and I liked it because we wanted to
buy a TV which is 10 times more expensive than this projector
, but in the end there is not much difference.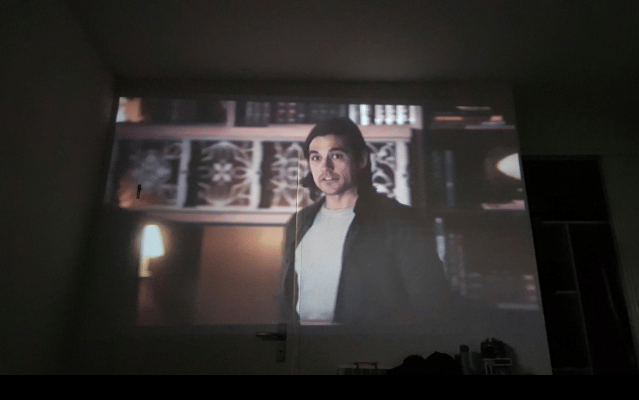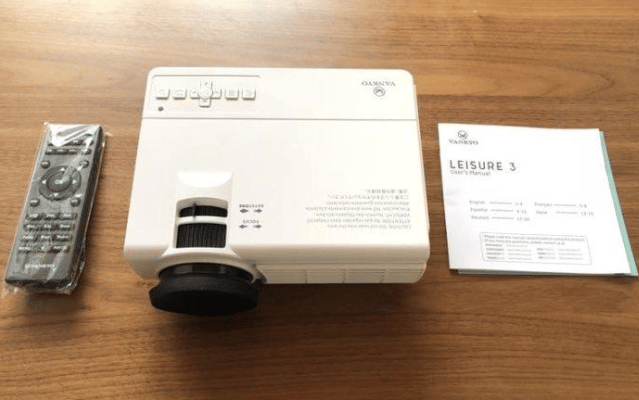 05. Poor image quality.
Received today, tested for half an hour and I am already returning the product. Despite the quick delivery I am disappointed with this model.
Image quality is not great
and
dark spot in the middle
of the image that does not go away.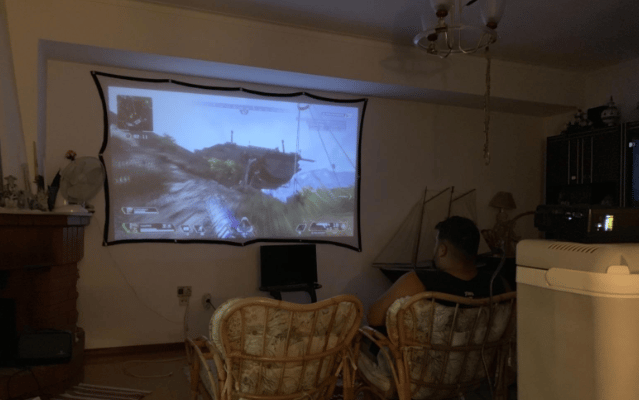 06. Very good value for the price
We bought this video projector for a room dedicated to video games, music and therefore this extra video projector (4K Oled TV in the living room)
No comparison then, but
for the price it largely does the job
Correct contrast, simple adjustment
Perfect for room budget or extra cinema