If your VANKYO projector has no sound, what should you do? Here is the guide.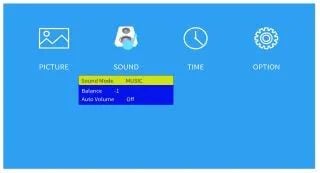 1. Open the projection settings
2. Find the sound settings
3. Adjust the sound output
You can select the corresponding output method in the sound settings.
The projector can generally support 3.5mm audio output, which can be transmitted through HDMI ARC, or through S/PDIF optical audio output; which audio cable connection you choose needs to be set to the corresponding output setting.