VIZIO has released the MQ6 series of Quantum TVs, which are affordable smart TVs with basic gaming features and a smart experience for less than $500. Let's see how the Vizio MQ6 Series Quantum review goes.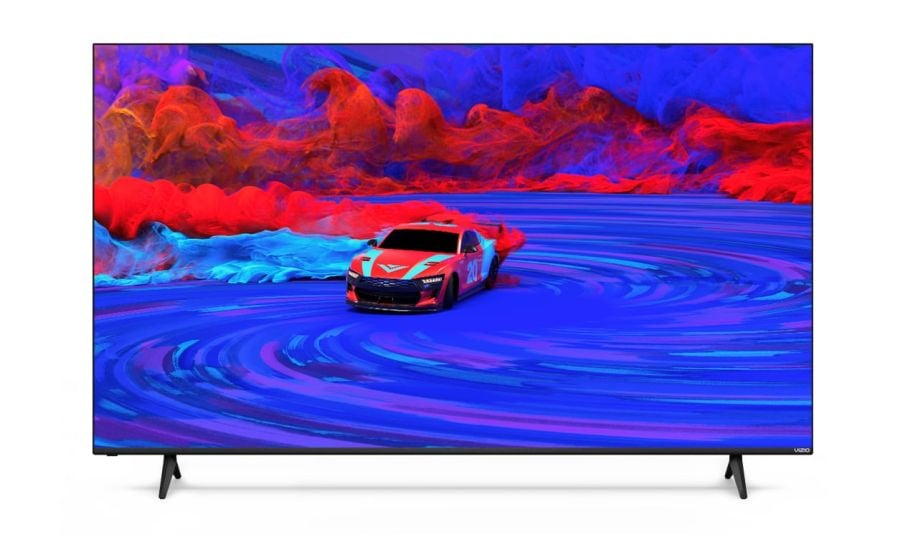 VIZIO MQ6 Review Appearance​
The Vizio MQ6 Series Quantum has very slim side and top bezels and slightly thicker bottom bezels. It has a tripod to support the TV, which means you'll need a fairly wide TV stand compared to a pedestal TV, but it's pretty sturdy. Alternatively, you can mount it on the wall.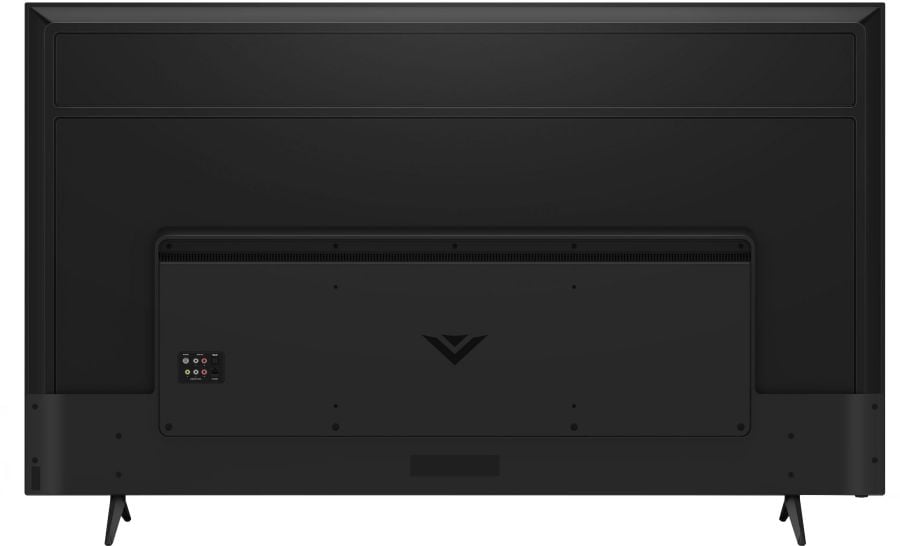 VIZIO MQ6 Review Ports​
The Vizio MQ6 series Quantum TVs include 4 HDMI2.0 ports, and the HDMI 1 port supports eARC, allowing you to connect the soundbar and easily control it with the TV remote. Other ports include RCA, coaxial, optical audio out, analog audio out, and an Ethernet port. The Vizio MQ6 TV supports Wi-Fi and Bluetooth 5.0 low energy. Sadly, it only has one USB port, which means it can't connect more than two devices simultaneously via USB.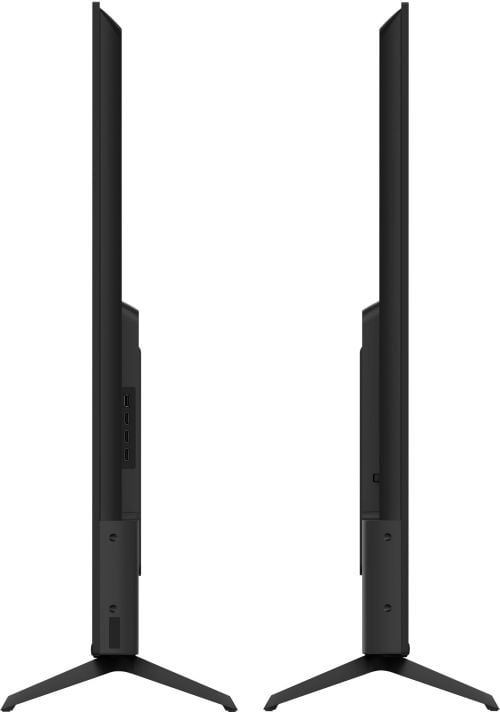 VIZIO MQ6 Review Display​
The Vizio M-Series Quantum has 4K resolution, 60Hz refresh rate, and it also supports HDR10 and HDR10+. Overall, it has the basic requirements of an entry-level 4K TV. But for gamers, it has some regrets compared to top-of-the-line gaming TVs due to the lack of HDMI 2.1 and 120Hz. Nonetheless, you can still use your PlayStation 5 to play games on the Vizio MQ6. Its HDR performance and ALLM still help you get a decent gaming experience.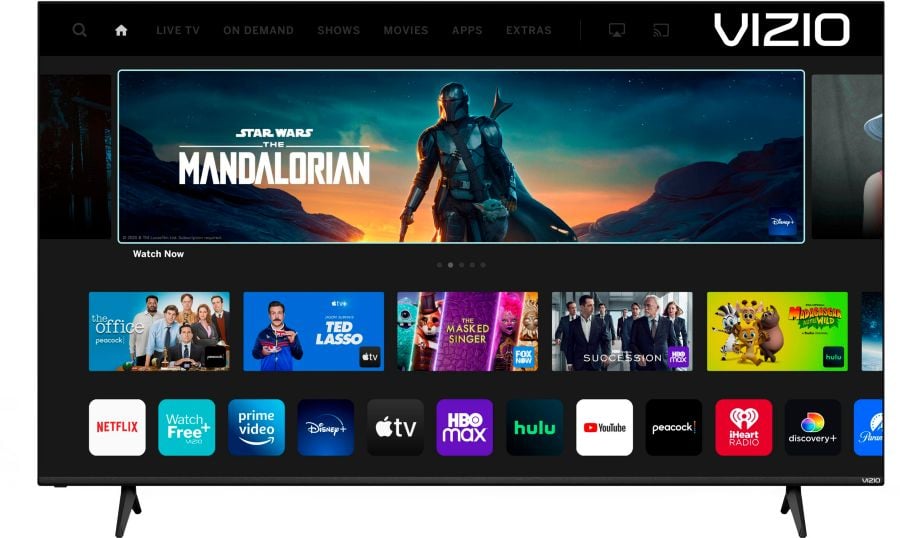 VIZIO MQ6 Review Sound​
The Vizio MQ6 Series Quantum is equipped with two 10w speakers, which is enough for a small living room. But if you combine it with a soundbar, you'll get a better sound experience, especially in games.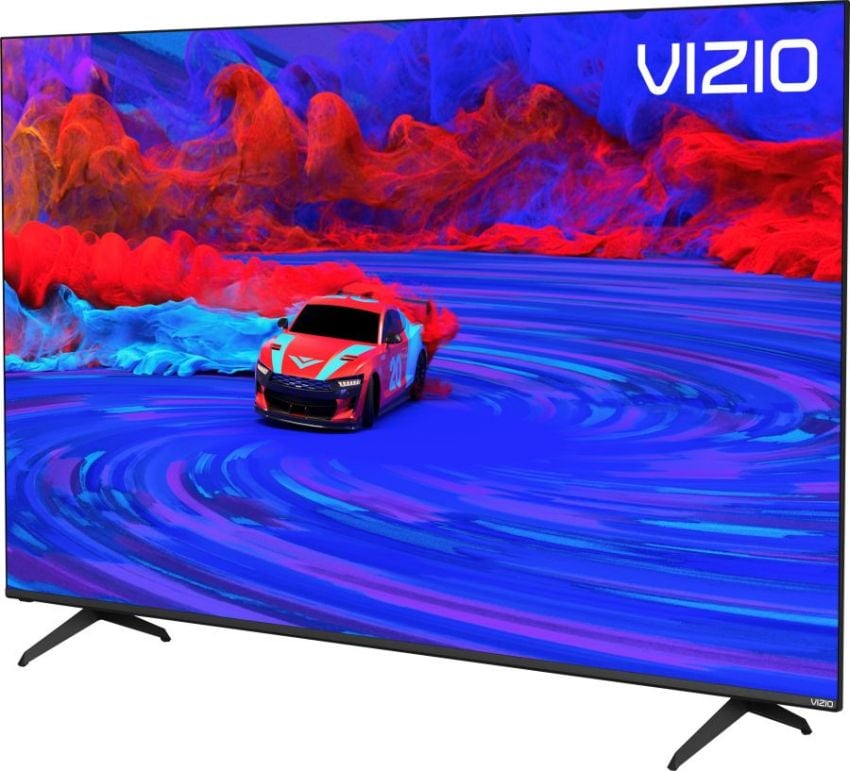 VIZIO MQ6 Review Smart Experience​
Vizio's SmartCast platform provides users with a wealth of streaming services, and you can easily access popular streaming media such as Amazon Prime Video, Apple TV app, Disney+, HBO Max, and more. In addition to this, the VIZIO MQ6 TV also supports AirPlay and Chromecast so that you can mirror your mobile device to the TV. This is handy for streaming as well as displaying photos or playing games.
VIZIO MQ6 Review Summary​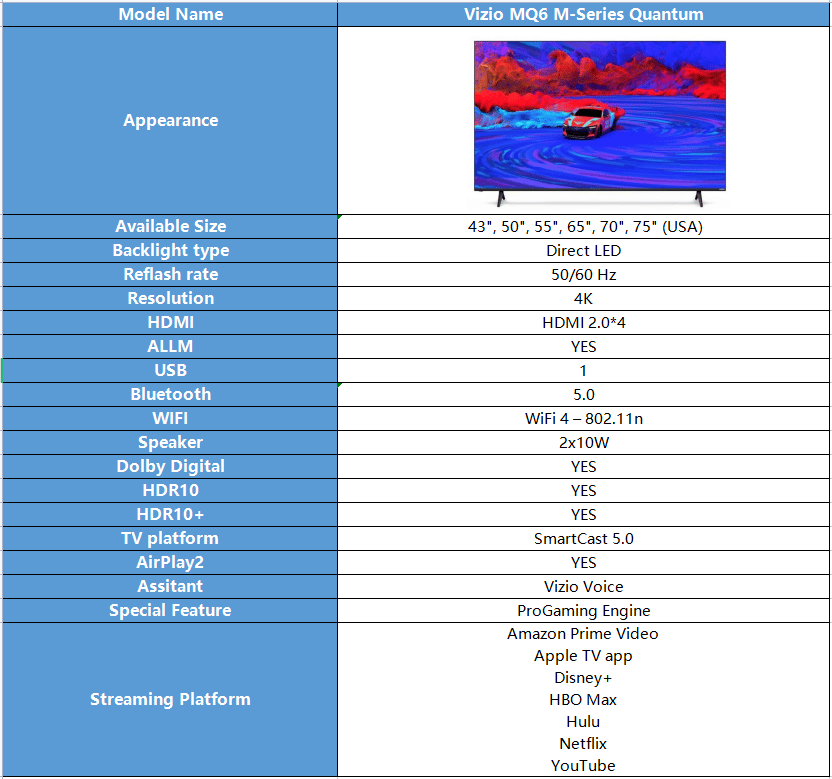 Overall, the VIZIO MQ6 is a very affordable entry-level 4K TV. If you're on a budget but want a credible 4k TV, the VIZIO MQ6 is the new option for 2022.
Last edited: