The heart of a smart TV is the operating system. Most of the different TV brands have completely different TV operating systems. In this article, you will get to know the difference and features of three operating systems, WebOS, Android TV, and Tizen OS.​
Interface Difference​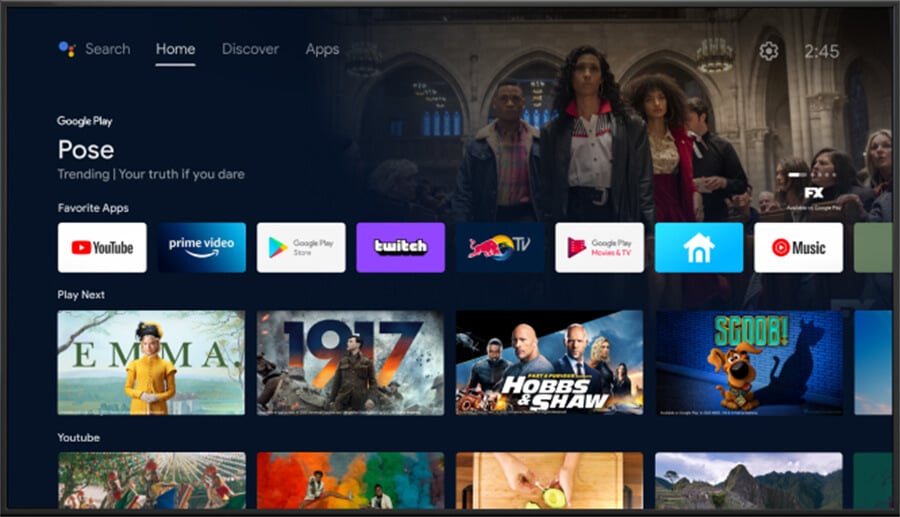 (Android TV)
​
WebOS and Tizen OS have a clear difference in interface from Android TV. WebOS and Tizen OS tend to provide a cleaner and simpler interface to users, and Android TV has a Google search(Android OS is developed by Google).

LG's WebOS is recognized for its simplicity, with a ribbon-like customizable launch bar at the backside of the screen. It offers you get admission to all of your TV's apps, settings, and different features.​
What is Tizen OS?​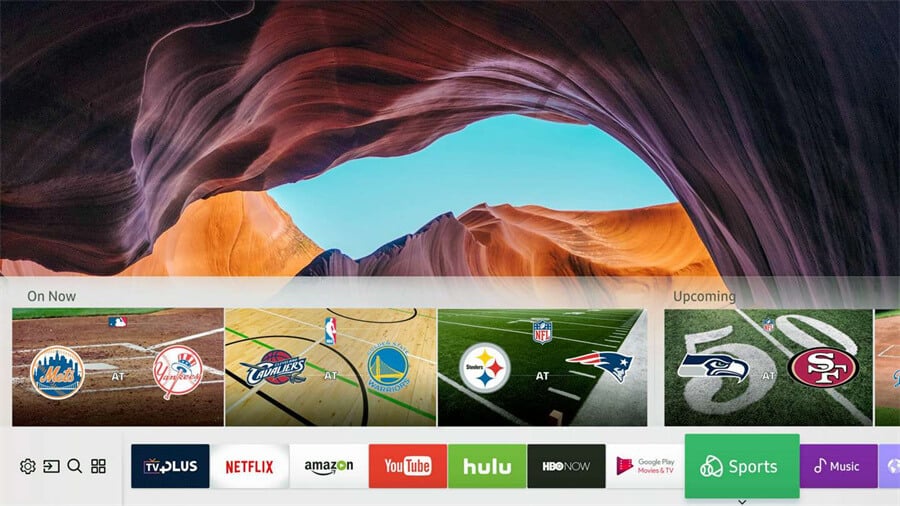 (Tizen OS)
​
Tizen is an open-source standard software platform based on HTML5. It is aimed at smartphones, tablets, in-car information, smart TVs, and laptops, allowing customers to enjoy innovative operating systems, applications, and user experiences between devices and Tizen supports original device creators.​
Four major advantages of the Tizen system​
1. Tizen platform is a powerful and flexible open-source platform, highlighting strong support for HTML5.

2. Tizen can be customized and open for innovation by OS vendors and original equipment manufacturers.

3. Tizen provides a complete set of tools and defines a development workflow that allows collaboration on OS and application development.

4. OSVs, the operating system vendors, can realize value-added opportunities.​
What is WebOS system?​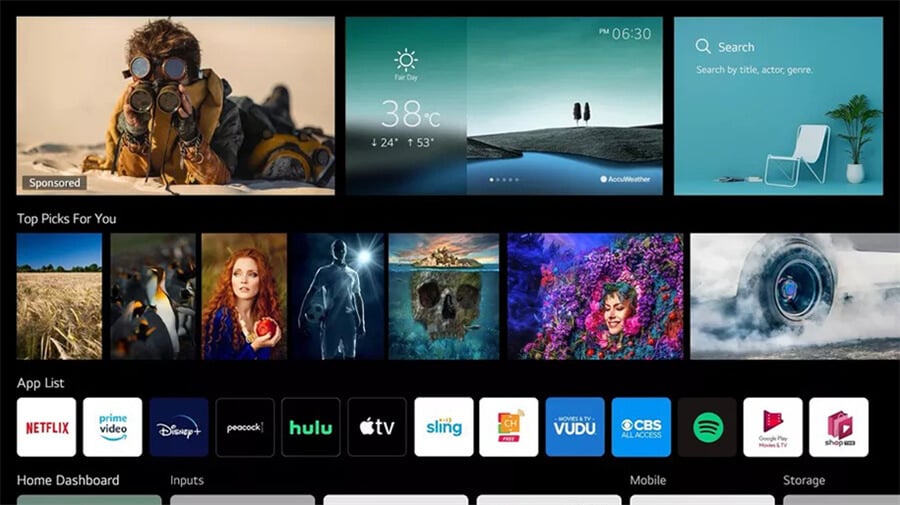 (WebOS)
​
The LG WebOS system is a Linux-based system, first developed by Palm and finally used by LG as an operating system for high-end TVs. Users can operate applications on this WebOS through a browser, and this application is not an ordinary application, but a web application.

The most important feature of the LG WebOS Smart TV operating system is the quick launch bar right below the screen. The applications in the Quick Launch Bar are listed across the bottom of the screen in a simple, slanted card design. Simply press the "Home" button on the motion-sensitive remote control and the Quick Launch bar will immediately pop up at the bottom of the screen and be selected by operating the left and right buttons of the remote control, allowing for quick switching without returning to the main interface.​
Three major advantages of the WebOS system​
1. Takes simplicity and convenience to a whole new level, but with more content options to manage than ever before.

2. Tons of improvements have been made, providing many impressive features. Boot time has been reduced by 60% and accessing content has become smoother and faster. For example, when switching from Smart TV Home Screen to Youtube, users will notice a 70% reduction in loading time.

3. "My Channels", users can customize their favorite live TV channels or set-top box channels on the "Launch Bar" to make viewing more convenient. With "Quick Settings", users can adjust the TV without interrupting the current program; and with the "Input Selector", connected devices can be instantly identified for immediate use.​