What can you do with Toshiba M550 Remote? Toshiba M550 TV has microphones so you can use Alexa hands-free. Enjoy hands-free voice control of content, including search, play, pause, fast forward, and more.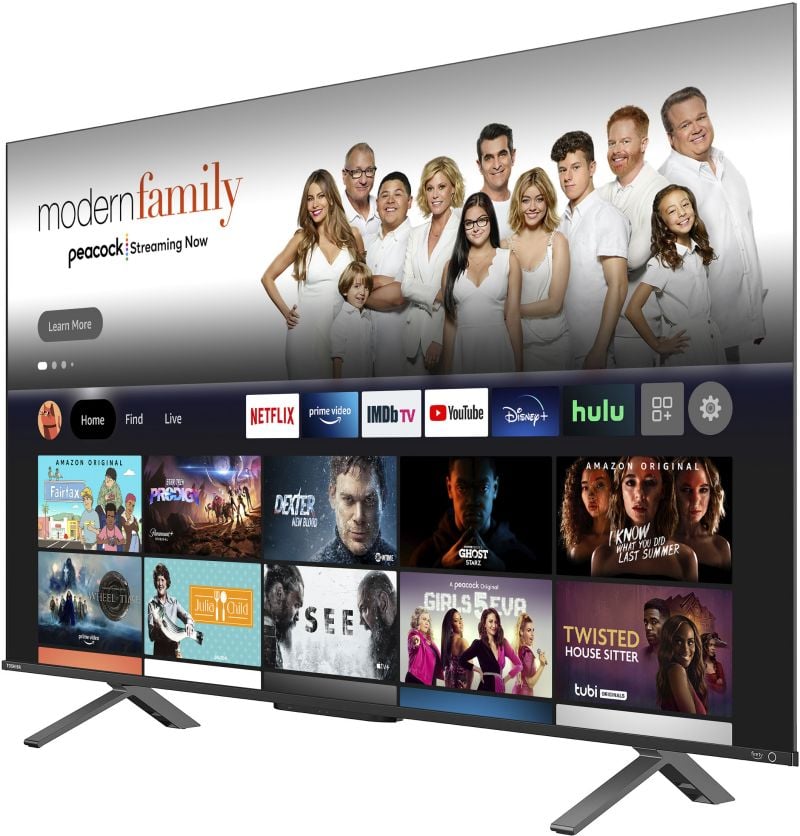 Now you can put down the remote and dive straight into your favorite movies and TV shows with just the sound of your voice. From across the room, say, "Alexa, play The Mandalorian on Disney+, and Alexa will respond to your request. Switch inputs and go from watching your favorite TV show to the big game. You can also ask Alexa to check the weather, set timers and reminders, and more一even when the TV screen is off.
What can you do with Toshiba M550 Remote?​
Here are a few things that you can do with your Toshiba Fire TV:
Live TV Control
For those apps supported with live TV access, you can use Alexa to make channel changes or control the playback of on-demand shows. You can also use Alexa to guide navigation to available channels and live tabs.
Explore movies and TV shows
Alexa can find movies and TV shows from a wide range of supported installed apps.
Command your TV
Alexa can turn on your TV and use your voice to go straight to your fave movies and TV shows.