In today's fast-paced world, technology has brought about significant changes in our daily lives. One such innovation is Smart Tizen TV, a cutting-edge device that combines the latest advancements in television technology with the convenience of modern computing. If you're wondering what is a Smart Tizen TV, then you've come to the right place.
What is a Smart Tizen TV?​
Simply put, a Smart Tizen TV is a television set that operates on the Tizen operating system, developed by Samsung. This operating system powers the TV's smart features, allowing it to connect to the internet and run apps like Netflix, Amazon Prime, and YouTube. Unlike traditional TV sets, Smart Tizen TVs are not limited to just watching broadcast channels or movies from physical media such as DVDs.
Personalized Content Recommendations​
One of the most significant advantages of Smart Tizen TVs is their ability to provide personalized content recommendations based on your viewing history. The Tizen operating system uses artificial intelligence and machine learning algorithms to analyze your viewing habits and provide recommendations for new content. This feature can save you time and effort, ensuring that you only see content that is relevant and interesting to you.
User-Friendly Interface​
Another advantage of Smart Tizen TVs is their user-friendly interface. The Tizen operating system is designed to be intuitive and easy to use, allowing you to navigate through menus and settings effortlessly. The remote control is also optimized for user convenience, with dedicated buttons for common tasks such as volume control, channel selection, and app access.
Connectivity Options​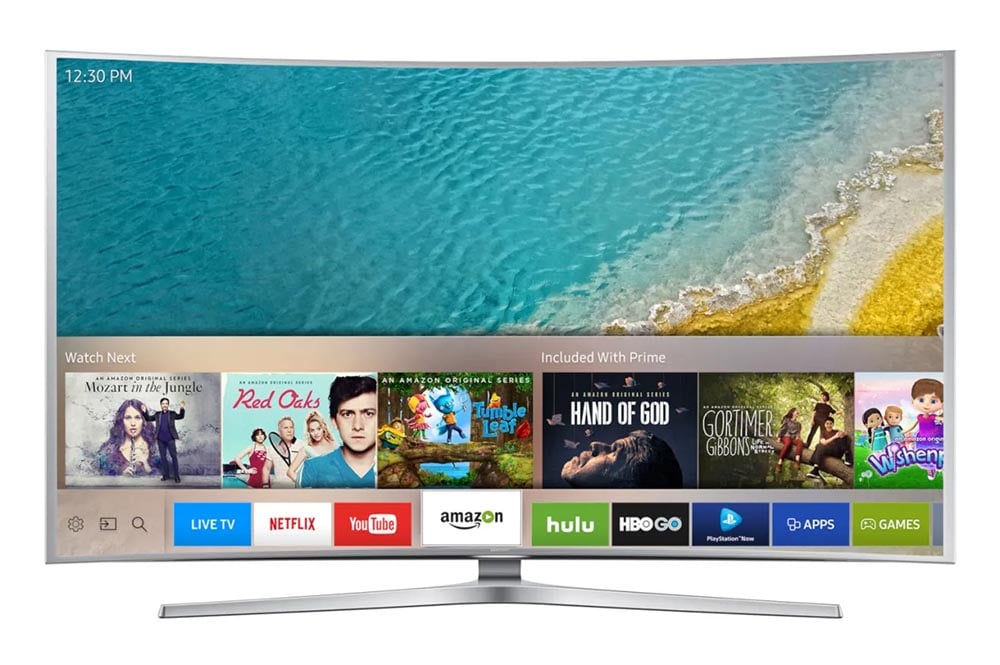 ​
In terms of connectivity, Smart Tizen TVs offer multiple options, including Wi-Fi, Ethernet, and Bluetooth. This means that you can easily connect your TV to the internet, your home network, or other devices such as smartphones and tablets. You can even use your phone or tablet as a remote control for your TV, making it even easier to navigate through menus and settings.
High-Definition and 4K Ultra HD Resolutions​
Smart Tizen TVs also support high-definition (HD) and 4K Ultra HD resolutions, ensuring that you get the best possible viewing experience. The TVs feature advanced image processing and color-enhancing technologies, resulting in stunning visuals and vibrant colors. The sound quality is also top-notch, with some models featuring built-in speakers and others supporting external sound systems.
Summary​
In conclusion, a Smart Tizen TV is a television set that offers advanced features and functionalities that traditional TVs can't match. From personalized content recommendations to user-friendly interfaces and connectivity options, a Smart Tizen TV is a must-have for anyone who wants to take their viewing experience to the next level. Whether you're a casual viewer or a die-hard fan, a Smart Tizen TV is the perfect choice for you.