What is Nicole Kidman's best movie in your opinion? Whether cast against type in Destroyer or displaying an almost spiritual mystery in The Others, Kidman has the power to mesmerise an audience. If I chose one best film she ever made, I would like to name
The Peacemaker (1997)
. Not because of Kidman, or her co-star George Clooney, both of whom perform competently but not exceptionally. I love it because of the wonderfully drawn major villain, with whom I can't help feeling massive sympathy even though he's plotting to detonate a nuclear bomb in New York. The flashback scene in which the traumatic event that motivates him is shown is truly heartbreaking.
All about Nicole Kidman :
To Die For , 1995 : A beautiful but naïve aspiring television personality films a documentary on teenagers with a darker ulterior motive.
Eyes Wide Shut , 1999 : A New York City doctor embarks on a harrowing, night-long odyssey of sexual and moral discovery after his wife reveals a painful secret to him.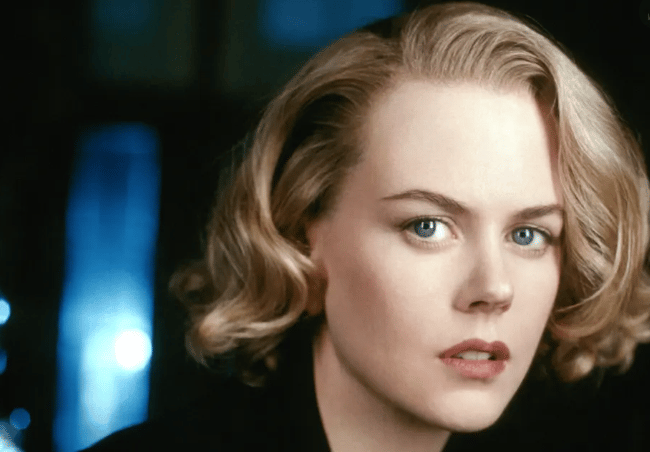 The Hours , 2002 : The story of how the novel "Mrs. Dalloway" affects three generations of women, all of whom, in one way or another, have had to deal with suicide in their lives.
Dogville , 2003 : A woman on the run from the mob is reluctantly accepted in a small Colorado town. In exchange, she agrees to work for them.
Margot at the Wedding , 2007 : Margot and her son Claude decide to visit her sister Pauline after she announces that she is marrying less-than-impressive Malcolm.
Stoker , 2013 : After India's father dies, her Uncle Charlie, whom she never knew existed, comes to live with her and her unstable mother.
Queen of the Desert , 2015 : A chronicle of Gertrude Bell's life, a traveler, writer, archaeologist, explorer, cartographer, and political attaché for the British Empire at the dawn of the twentieth century.
The Killing of a Sacred Deer , 2017 : Steven, a charismatic surgeon, is forced to make an unthinkable sacrifice after his life starts to fall apart, when the behavior of a teenage boy he has taken under his wing turns sinister.
The Beguiled , 2017 : The unexpected arrival of a wounded Union soldier at a girls school in Virginia during the American Civil War leads to jealousy and betrayal.