1. Configuration
The specific configuration differences are as follows: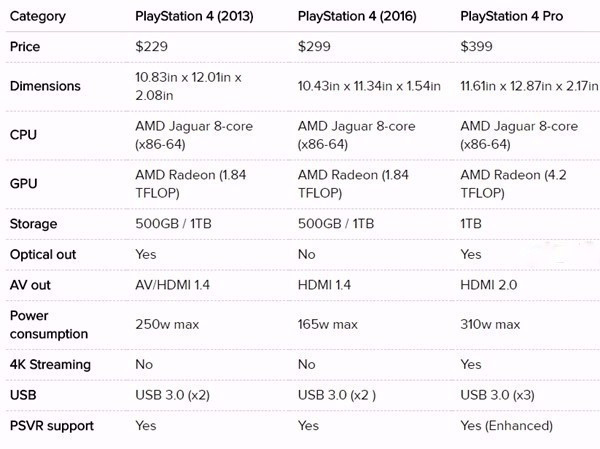 2. Size 100
Ps4 is initially of relatively thick, compared with new thin out ps4slim number, size and power consumption have some different.
3. Performance
ps4pro is a high-performance machine, just like Apple's iphone6 and iphone6s, it is a regular upgrade of the s series, which is stronger in performance. The main frequency has been increased from 1.6GHz to 2.1GHz, and ps4pro in terms of picture quality and frame number to better support lose 4k ultra-clear screen to know the running game more smoothly.