In 2020 spring, after a year and a half,
XGIMI finally released the second generation of Aladdin
officially. The
XGIMI PopIn Aladdin 2
was developed by XGIMI and popIn Co., Ltd. (Baidu's Japanese subsidiary), which combines ceiling lamps, projectors and Bluetooth speakers. The former generation
PopIn Aladdin 1
was popular in Japan for its innovation in smart home devices and excellent experience. So what are XGIMI PopIn Aladdin 2's features? What are the upgrades comparing to the PopIn Aladdin 1?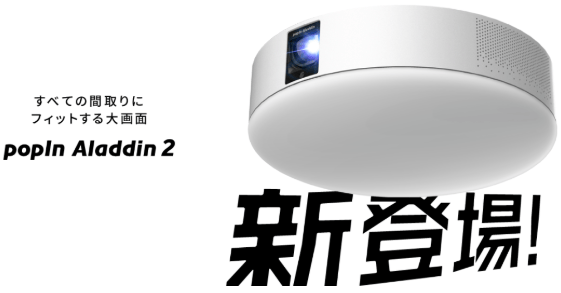 ​
Various home environments
The biggest goal of Aladdin 2 is to achieve "a big picture suitable for all room layouts". In volume, the second generation is 14% thinner than the first generation model and is equipped with a dedicated short-focus lens. It can project a large 100-inch screen at a projection distance of 1.78 meters, which means that the small bedroom can also enjoy the oversize Screen.​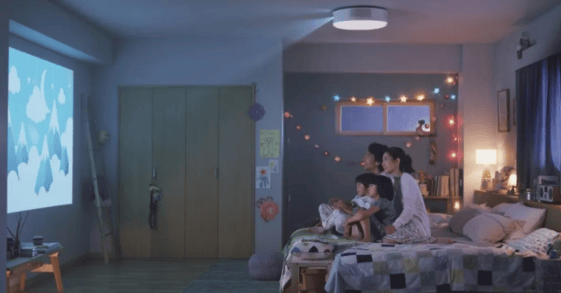 ​
Aladdin new screen resolution is raised to 1080P full HD, and by the new keystone correction and a wider range of off-axis, you can order the projection screen is adjusted to the most comfortable position , do not worry about occlusion beams on the ceiling.​
Omnidirectional stereo sound



In Aladdin 2, XGIMI added an additional speaker. Through the careful adjustment of Harman Kardon engineers, Aladdin 2's sound effect is more three-dimensional and realistic. You can easily enjoy the music on your mobile phone with Bluetooth, create a soothing atmosphere similar to a coffee shop, and enjoy the comfortable music experience brought by all-round stereo speakers. This way, even listening to the sound without looking at the picture will double the fun.
From Stay home to Enjoy home



Due to the global epidemic, we can only stay home, and we have more ways to enjoy home. We put all kinds of scenery in Aladdin 2 to give a panoramic view of the scenery around the world, and it feels like traveling to the world at home.

At night, "Aladdin Timer" will turn on the night mode, not only the light changes, but also healing music, improve your sleep quality.
Last edited: