What to do if Samsung TV screen goes black?​
Samsung TV quantum dot technology brings long-lasting lifelike colors and is well received by users, but some TV failures are inevitable. So, what is the reason for the black screen after starting the Samsung TV? What is the Samsung TV troubleshooting solution? Here are workarounds for you.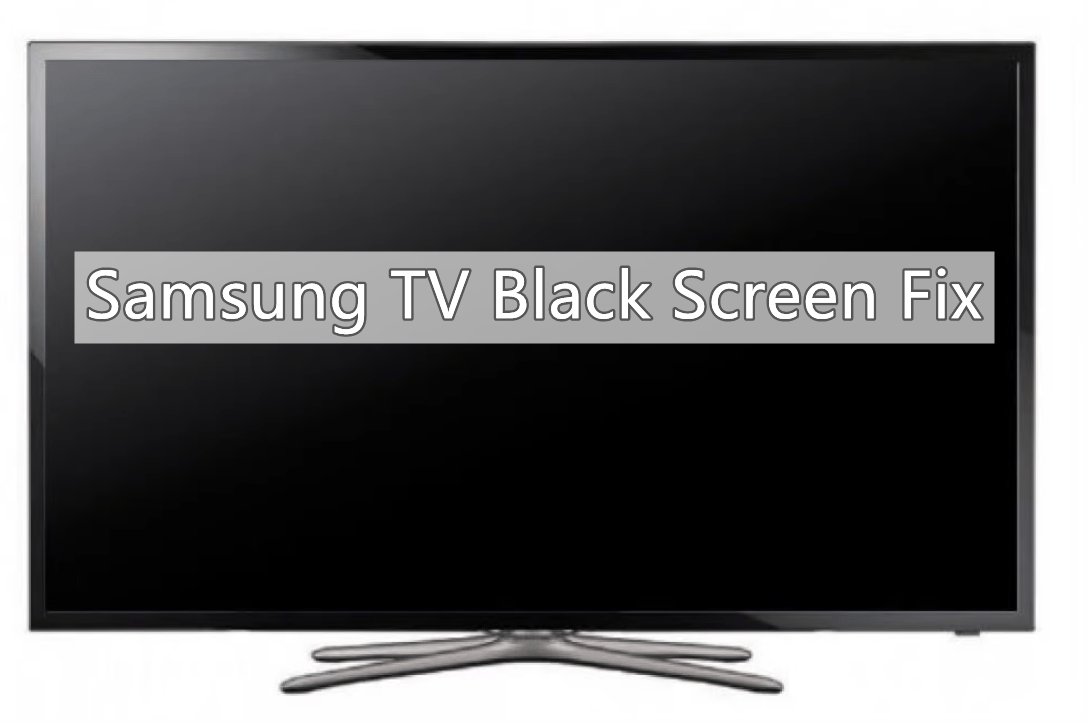 1. Check the external connection device​
Blackened Samsung TV screen can be caused by problems with external sources. Therefore, you can rule out whether an external source is affecting your Samsung TV going black. Basically, these sources might include SAT boxes, cable boxes, DVD players, etc. Please make sure all these devices are working properly.
2. Correctly set the Samsung TV input​
Every Samsung TV screen requires an external power source to function. Your TV may display a black screen due to incorrect power settings or not supplying power at all. That's why you want to make sure it's powered up and all inputs are set correctly.
Press the source button on the remote and it will display all available inputs.
Go to input settings and check that all settings are correct.
You can confirm that each component is connected to the correct input by switching to all inputs at once.
3. Turn off sleep timer/power saving mode​
You may have inadvertently set a sleep timer or power saving mode that automatically turns off the TV after a preset amount of time. Generally speaking, this is the most common cause of Samsung Smart TV black screen of death. Therefore, you must turn off these features to avoid this problem in the future.
4. Firmware update​
Update your Samsung TV's firmware to automatically fix minor bugs and glitches. Updating the firmware proved helpful in fixing Samsung TV black screen of death error. So make sure your screen is updated to the latest firmware.
On the TV remote, press the menu button, then go to Settings > Support > Software Update > Update Now.
The update process will begin and the new update will be downloaded and installed on your screen.
The process will take some time to complete, and once completed, your TV screen will automatically restart.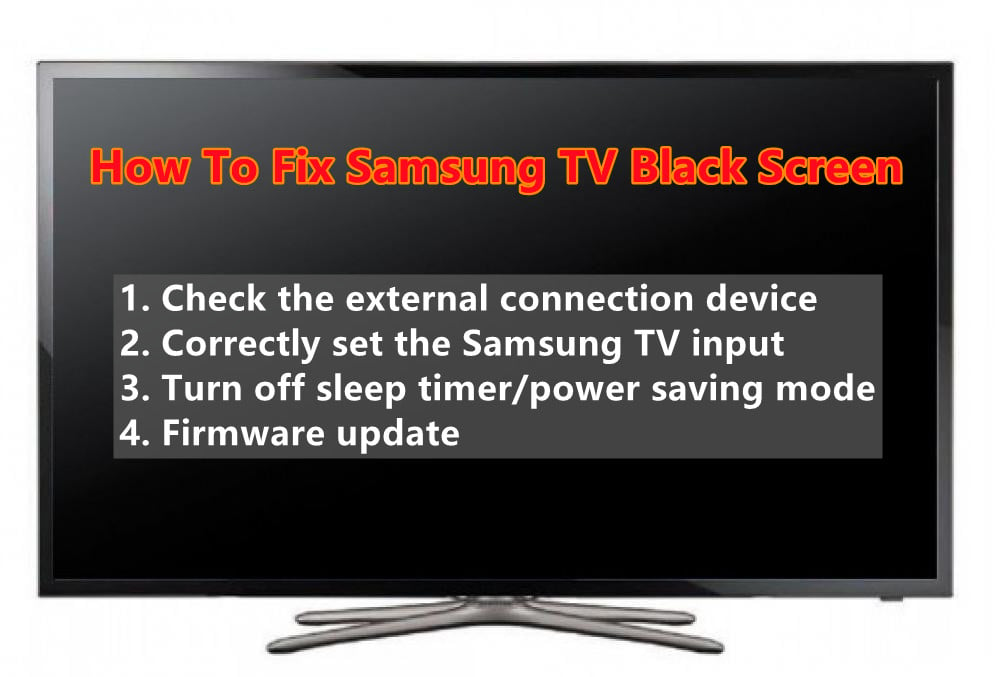 Summary​
The above is the answer to the problem of black screen after startup of Samsung TV, I hope it will be helpful to you. If the above method still can't solve the black screen of Samsung TV, it is recommended that you try to find professional technicians for help.
Last edited: