E Ink announced the launch of E Ink Gallery 3, a new generation of full-color ePaper, targeting the e-book reader and e-paper notebook markets.
E Ink Gallery 3 is developed using E Ink ACeP™ Advanced Color ePaper technology. Based on the full-color ePaper technology architecture, it provides a full-color gamut with four types of e-ink: cyan, magenta, yellow and white.
E Ink Gallery 3 increases page turn speed to 350 ms for black and white text and updates color displays significantly faster. In fast color display mode, the update speed is 500 milliseconds; in standard mode, 750 to 1,000 milliseconds; and in best color display mode, 1,500 milliseconds, which is a significant speed improvement compared to the first generation black and white display update time of 2 seconds and color update time of 10 seconds.
With a resolution of 300ppi, up from 150ppi in the first generation, and an operating temperature of 0 to 50 degrees Celsius, the E Ink Gallery 3 meets the environmental and product specifications required for eBook readers using black and white ePaper.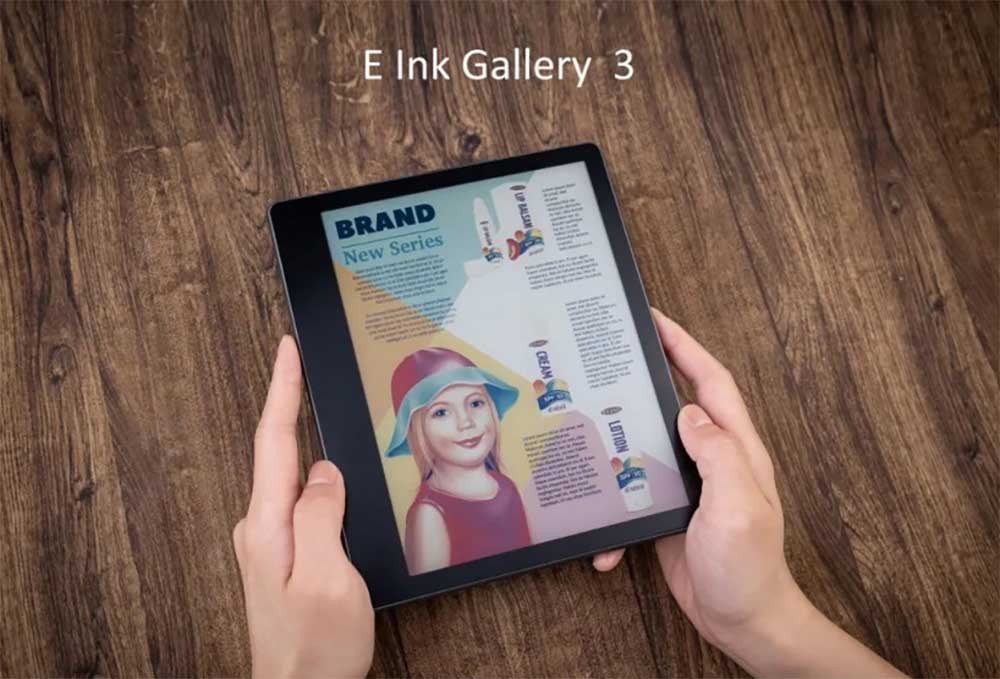 E Ink Gallery 3 also supports digital handwriting with a minimum pen latency of approximately 30 ms and several primary colors in addition to black and white.
The E Ink Gallery 3 also features E Ink's latest front-light technology, E Ink ComfortGazeTM, which provides low blue light and a visually healthy digital reading experience by reducing the amount of blue light reflected from the display surface.