The Microsoft Xbox console received a November system update, bringing improved color filters, volume and audio output settings, and new accessibility tags in the Microsoft Store.
In addition, this update improves the stability of the Xbox Series X console when playing games such as "NBA 2K22", "FIFA 22", and "Battlefield 2042". So what's new on the Microsoft Xbox system update version?
1. Improved color filters on Xbox Series X|S​
Xbox Series X|S now provides an improved color filter, designed to help gamers with color blindness or color vision defects play some old games normally.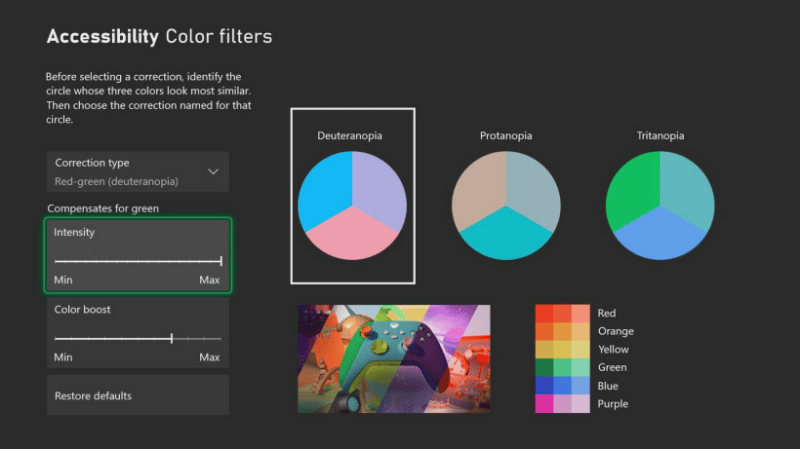 This feature allows players to customize the visual experience and distinguish colors that may look similar. For example, by modifying the appearance of red or green tones, it is easier for red-green blind players to distinguish these colors.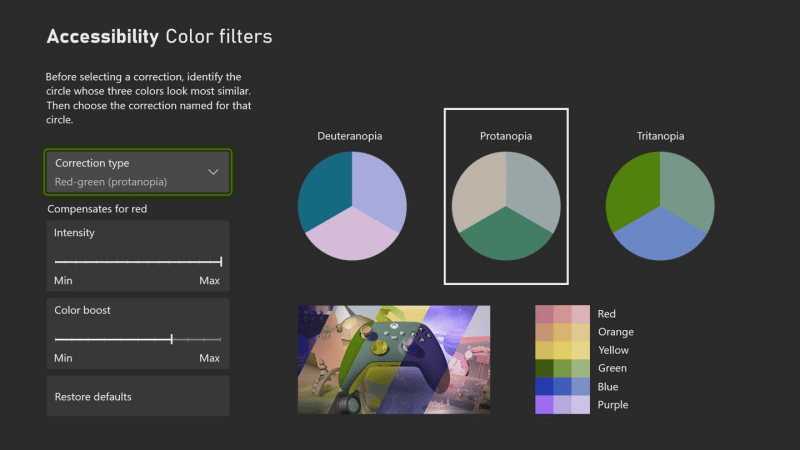 Players can set it in "Settings"> "Accessibility"> "Color Filter".
2. Updated the volume and audio output settings of all Xbox consoles​
Now, all Xbox consoles can use the new simplified audio experience, which includes options such as "Mute speaker audio when headphones are connected" in "Additional Options" and new audio test and detailed information screens.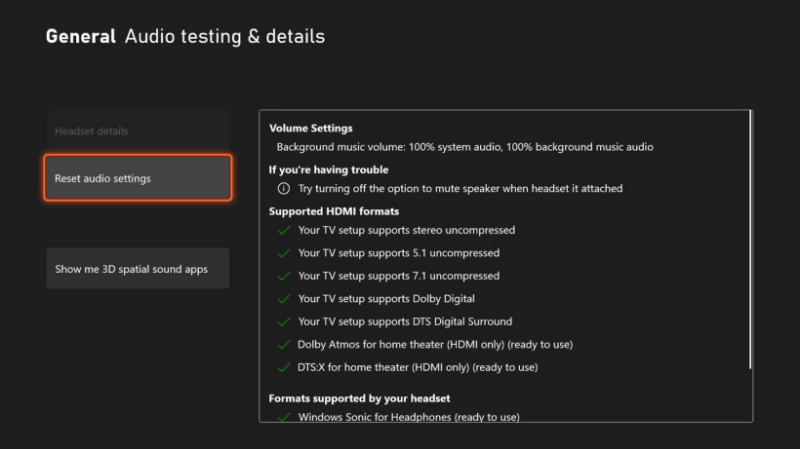 The volume and audio output settings have been reorganized to make related settings more accessible and help optimize the player's audio experience. This function can be used in "Settings"> "Audio Test and Details".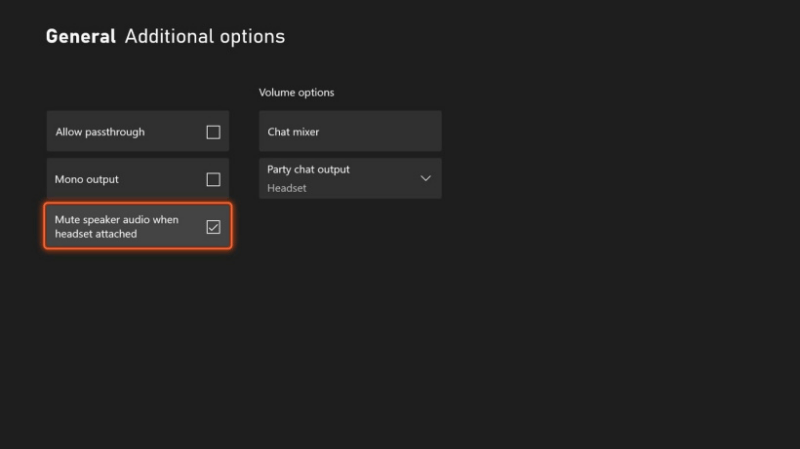 3. New Game Accessibility tab in the Microsoft Store​
Game developers can now use up to 20 games and common accessibility features used by the disabled community to "tag" their games, making it easier for players to find the game they want before buying.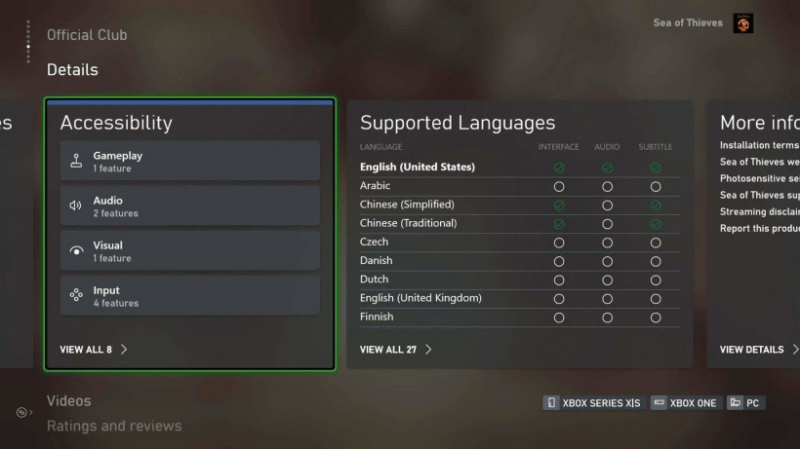 These tags include features such as adjustable difficulty, custom volume control, color options, and input remapping. To ensure a consistent level of quality, developers must meet certain criteria to use these tags. There are currently 325 games that have created accessibility data.
4. Gamepad firmware update​
New firmware updates for Bluetooth-enabled Xbox One wireless controllers, Xbox Elite controllers 2nd generation, and Xbox adaptive controllers provide next-generation features previously only available on Xbox Series X|S controllers, including better cross-device connectivity and latency reduce.
It supports Bluetooth low energy, can remember the two devices of Bluetooth and wireless, just double-click the pairing button to seamlessly switch between the previously connected devices.
Added support for Dynamic Delay Input (DLI).
5. Xbox mobile app adds link sharing and content community​
The link sharing feature is coming soon, allowing players to quickly obtain a link to a screenshot and share it anywhere on the Internet.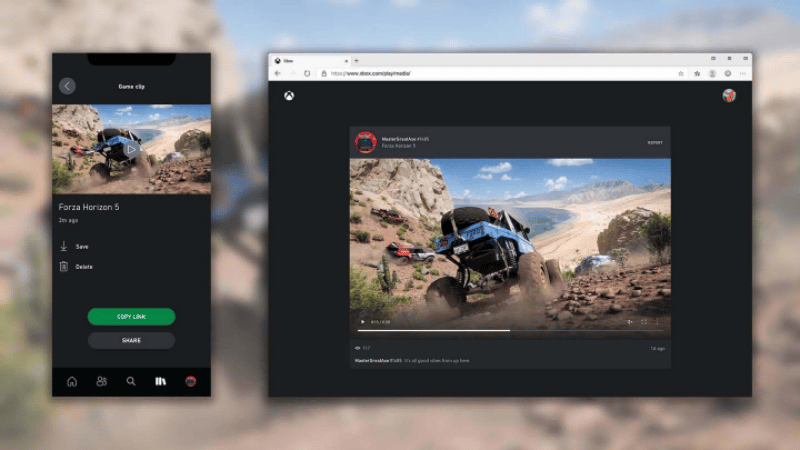 Another feature is the ability to view popular content of game players in the Xbox App, where players can watch, like, comment and share screenshots of other players' games.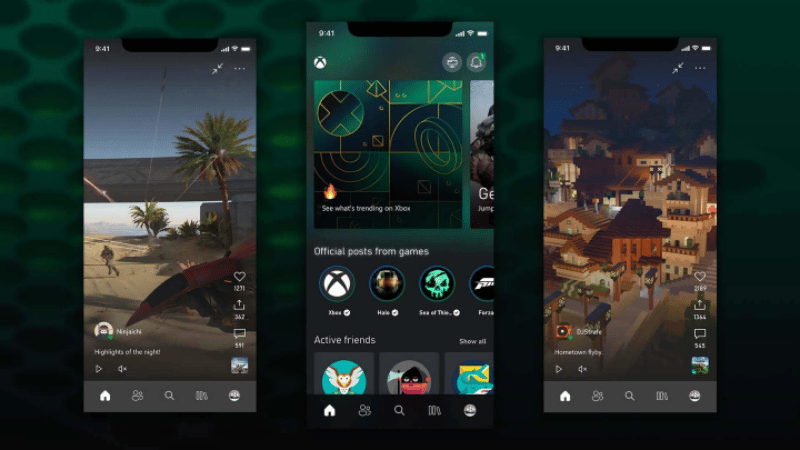 6. Xbox Game Pass​
Xbox Game Pass is introducing a new design that allows it to display more information about each Xbox Game Pass membership on the Xbox console.