In my opinion, Ge You might be one of the most appropriate answer to the question.
After filming "Me and My Motherland", Ning Hao said that Ge You is like a good student he met when he was a child.
When Ge You was 10 years old, Ge Cunzhuang filmed "Southern Expedition" in Beiying Factory. The troupe delivered bread. He asked his son to help him get it. Ge You blushed and dared not go.
He is too frightened.
The dare not speak loudly during class, and the loud dumbbells after class. The school rehearsed the group dumbbells. The Ge Cunzhuang couple sat in the auditorium and watched, but Ge You kept his head away from the other side, never looking at the front, and was ashamed to see his parents communicate with.
He was extremely gentle even when he was angry.
He didn't dare to drop things, at most put things such as ink bottles, pens, and notebooks that should be placed on the desk in a straight line on the ground.
Ge Cunzhuang wants to train his son into a painter. Whenever Beijing held an exhibition, he took Ge You to see it. However, Ge You lost his mind when he saw the painting.
Ge Cunzhuang also wanted his son to pull Erhu, but after six years of learning, although he could not say that it was as unpleasant as killing a chicken, he really did not make much progress.
In the spring of 1976, after graduating from high school affiliated to Beijing Medical University, Ge You joined the team of Xiangtun Brigade, Xingshou Commune, Changping County, a suburb of Beijing.
Pig farming was considered a beautiful difference at the time. Almost every day, the villagers saw Ge Youti feeding steaming barrels to the pigsty.
First pour the pig food into the trough, and skillfully call the piglets to come, pay attention to see which one has not eaten and which has eaten too much, and they cannot be squeezed together.
After more than two years of pig farming, the national college entrance examination began to resume. The Ge Cunzhuang couple suggested that Ge You also review the exam, forcing him to write an article analyzing a certain film.
As a result, Ge Youmo spent a long time without writing a word. But suddenly he wanted to be an actor.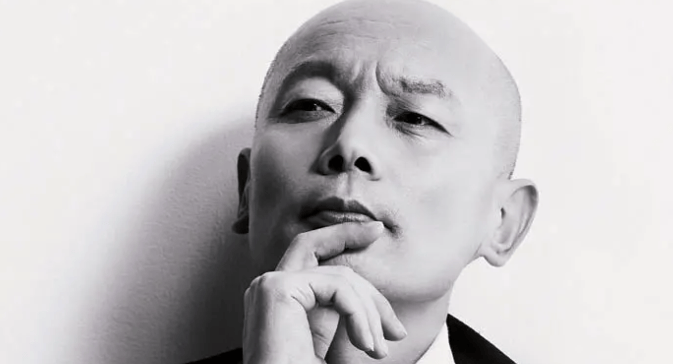 The Ge Cunzhuang couple was shocked. Disagree, but not son.
Beijing Film Academy is Ge You 's first school. I haven't had time to show any talent, but I was brushed down just because of my appearance.
Later, Ge You went to the Beijing Youth Arts College again. The test questions are improvisation. That year, when Premier Zhou died, Ge Youxiang wanted to perform a tribute to the Prime Minister.
Before the official performance, Ge You was crying, and the exam failed again.
In fact, Ge Cunzhuang, the examiner of these schools, knew a little bit, but he just wanted his son to hit the south wall. So it didn't help at all.
After hitting Beiqing Arts, Ge You again hit the Central Academy of Drama and the Central Experimental Theater.
News came from the suburbs of Beijing. The farm trustee brought him a letter, hoping that Ge You could continue to go back to raising pigs, and the big pigs and small pigs miss him.
The night before Ge You packed up and prepared to return to the countryside. Ge Cunzhuang 's colleague told him that the National Federation of Trade Unions 'art troupe should recruit students.