We need to start this piece with a confession: we didn't expect much of Netflix's first original animation,
Klaus
. Given that it was arriving on the streaming giant on November 8 rather than closer to Christmas, we thought it might be a sign that Netflix wasn't confident enough in the movie to compete against their bigger December releases (
Marriage Story
,
6 Underground
). Add that it was from the creator of
Despicable Me
– an enjoyable franchise but not game-changing – and we thought that
Klaus
would be watchable, yet not a festive must-see.
But now we are happy to admit that we couldn't have been more wrong:
Klaus
is the Christmas movie you
need
to see.
Klaus
acts as a different kind of origin story for Santa Claus and centres on the privileged Jesper (Jason Schwartzman), who we meet as he's putting zero effort into being a student at the postal academy.
To teach him a lesson, his father sends him to the isolated island of Smeerensburg in the Arctic Circle and gives him an ultimatum: if Jesper doesn't post 6,000 letters in one year, he'll be cut off from his inheritance.
The problem is that the town is more interested in the long-running feud between the Ellingboes and the Krums, focusing on mass brawls rather than exchanging letters.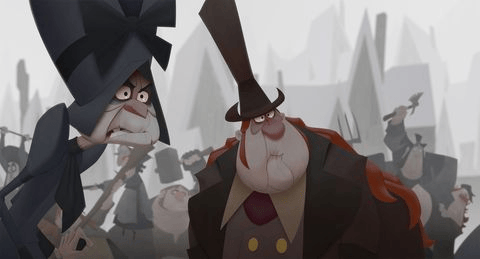 Just when Jesper is about to give up all hope, he meets reclusive carpenter Klaus (JK Simmons) who lives alone in a cabin in the woods, filled with handmade toys.
Jesper hatches a plan to use those toys and the Smeerensburg children to hit that 6,000-letter target. Little does Jesper know that his scheme will end up having a huge impact on the town and the lives of Klaus, himself and the children around the world...
That might have you worrying that
Klaus
will be a bit schmaltzy, but those fears are allayed in an excellent first act that introduces us to the weird world of Smeerensburg.
There's more than a splash of
Nightmare Before Christmas
-esque quirky, dark humour – such as a running gag with a creepy young girl – as Jesper arrives in town, but it's never
too
dark for the little ones.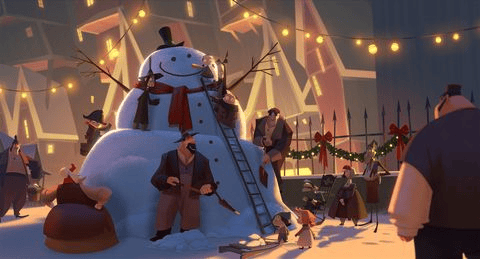 It's a tone that never leaves
Klaus
, even as the more traditional festive elements start to come into play. Jesper's blossoming friendship with Klaus forms the heart of the movie, even though you know that there is pain in store when Klaus discovers Jesper's true plan, and Schwartzman and Simmons are perfectly cast in the roles.
There's fun support too from Will Sasso and Joan Cusack as the feuding Mr Ellingboe and Mrs Krum, respectively, and Rashida Jones as the well-meaning local teacher Alva.
But the real star of the show is Neda Margrethe Labba as Márgu, an adorable little girl who just wants a gift from Klaus and ends up playing a major role in Jesper and Klaus's burgeoning business.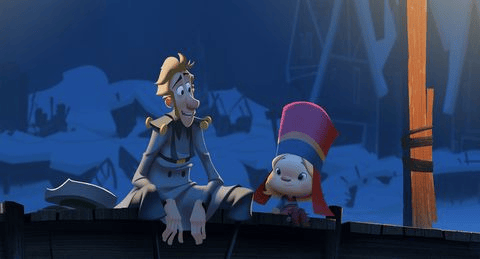 Klaus
is not just a cute festive tale though about the beginnings of Santa Claus, though.
At one point (you'll know...), it drops an emotional bombshell related to Klaus's family that might leave you needing to pause it to wipe away the tears. It adds another level entirely to the movie, something that is confirmed by the bittersweet ending that's the perfect mix of happy and sad.
It all looks gorgeous too with Pablos choosing to tell his tale in traditional 2D animation, but
Klaus
does not look like your typical Disney 2D animation. Instead, there's been some technology normally used on CG animations to give the movie a 3D feel, making it look closer to a storybook come to life.
So if we haven't made it clear enough, if you're after a festive watch this Christmas, it should be
Klaus
.
Klaus is now available to watch on Netflix.
Last edited: