Halle Quinn's character itself is related to Joker's laughter attribute, and is a female man with comedy talent. At the same time, Halle's personal comic publication is also a comic style. Well, "Halley Quinn" is based on comedy, and it frequently bursts out a lot of trembling shit. This style is in the same vein as the character prototype and comic style.
This is also a big plus for the play.
In addition to the phrase
"The Joker has never loved me, he only loves Batman",
you can also find jokes and talks that can make you laugh from the beginning to the end.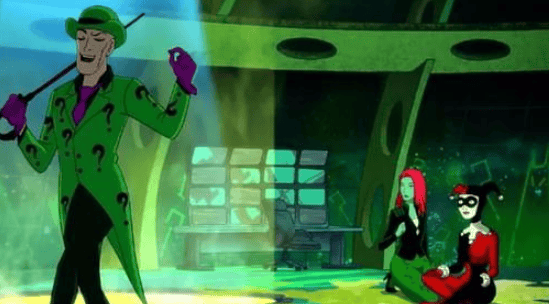 In DC's "New 52 Series"
and "Rebirth Series" comics, as well as in the console game "Arkham Series", Halle used a simple red and black color matching shape, and this set of shapes has gradually stabilized for Li Quinn's standard look in the new era. After the awakening, Halli took off the classic uniform and replaced it with a uniform from the new era .
Removal of the clown-obsessed clothing, while at the same time conforming to the central idea conveyed in the first episode, is part of the process of "de-clowning".
Halle will no longer be the "classic halle" attached to the clown in the past, but the "new age halle" after
the awakening of female consciousness.
However, I don't believe that Halle will wear a costume to the end of the play. In the previous games in comics and "Suicide Squad", Halle often changed clothes. She is a somewhat neurotic or even unpredictable woman. Of course, a set of clothes can not satisfy her love for beauty. Take a step back and say, how can there be a woman who does not love new clothes?