translated from touying.com
XGIMI A3 Laser TV was officially released, which is another innovation of XGIMI after two years. Using full-color laser light source technology, the picture is comparable to TV color. What are the parameters of XGIMI A3 laser TV? We will analyze the parameters and specifications of XGIMI A3 in detail to see if this laser TV can surpass the color of OLED TV.
1. Optical parameters
XGIMI A3 laser TV is the first time equipped with red, green and blue full-color laser light source. It has a 132.3% DCI-P3 ultra-wide color gamut, can display 1.07 billion colors, and restore the most realistic color of the picture; and has a contrast ratio of 3000:1 , equipped with XGIMI X-VUE2.0 image quality engine technology, it can easily display delicate pictures, and the transition between light and dark is very natural. The XGIMI A3 laser TV is equipped with a 100-inch special screen, supports 4k resolution, can bring 1.4 times the gain to the picture, and the picture brightness is 350nit, so you can watch movies even in the daytime.
2. System parameters
XGIMI A3 Laser TV is equipped with MT9669 processor, with 4+128GB large storage space, the machine's computing power is smoother, and it is easy to decode high-bit rate movies. It supports game mode, the display frame rate can reach 240Hz in full HD picture quality, and the HDMI input delay is as low as 7ms, so playing large games will not be tortured by lag. Built-in XGIMI's latest INUI intelligent operating system, the content is richer and the interaction design is more user-friendly.
3. Projection parameters
The XGIMI A3 laser TV projects a 100-inch screen. It only needs to place the laser TV 182mm away from the wall, saving a lot of space. It supports the one-shot screen alignment function. Open the XGIMI app on the mobile phone to take a picture of the position of the screen, and the screen can be automatically installed in the screen perfectly. Support wireless screen projection function, project the screen of mobile phones, computers and other equipment to XGIMI A3 laser TV, which is more convenient for office viewing.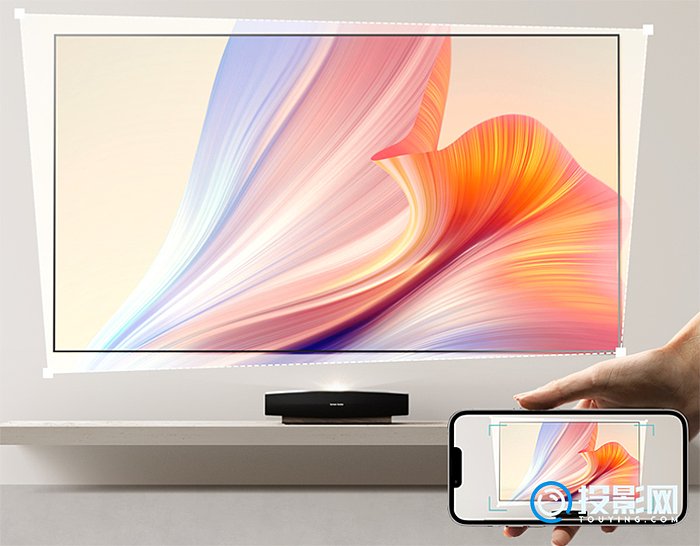 4. Specifications
XGIMI A3 Laser TV supports various interfaces such as USB and HDMI, and can be used externally with other devices, which greatly expands the way of use. The XGIMI A3 Laser TV is equipped with Harman Kardon audio, has 60W speakers, supports virtual surround sound, brings shocking treble enjoyment, and is equipped with HI-FI-level independent dual woofers to bring more surging low-frequency impact. Support Dolby and DTS dual decoding technology, giving users a cinema-like immersive audio-visual feast.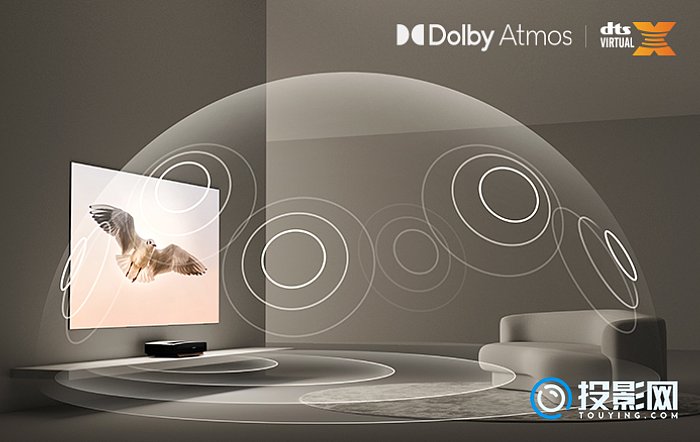 5. Functional parameters
XGIMI A3 laser TV is equipped with a new MEMC motion compensation technology, which can support up to 120Hz motion compensation frame insertion; supports Rheinland low blue light certification, and automatically jumps to low blue light mode when playing children's content, effectively protecting children's eyes; support The intelligent information screen technology will automatically adjust the brightness to the lowest level when it detects that someone is approaching the light outlet of the XGIMI A3 Laser TV.