In order to create a higher-quality home theater, a
4K projector
seems essential.
XGIMI Horizon Pro
and Dangbei Mars projector both support 4K native resolution. One is an LED projector, the other is a laser projector, so let's see which one is better.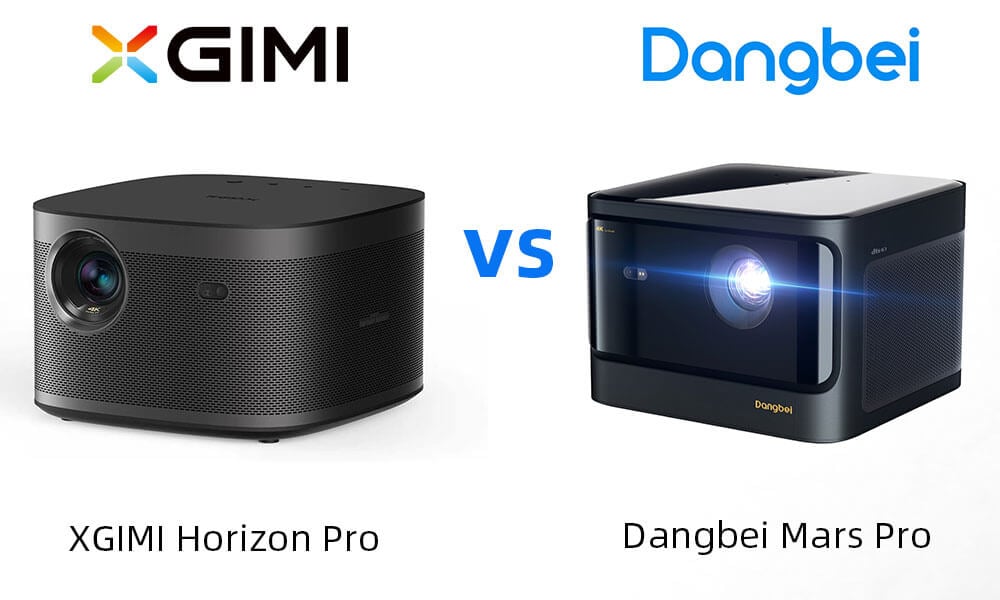 1. Appearance Design

​

As a part of the furniture, the appearance design of a projector is also very important. The XGIMI Horizon Pro is silvery-gray in color, with sound holes on three sides and a frosted texture overall.

Dangbei Mars Pro

projector has a distinctive design, with black as the main body color, suitable for a variety of home environments. The top is made of 2.5D nano glass coupled with aerospace aluminum surrounding a metal heat sinkhole, adding a sense of style to the product. This product has also won the prestigious design awards - IF Award and Red Dot Design Award.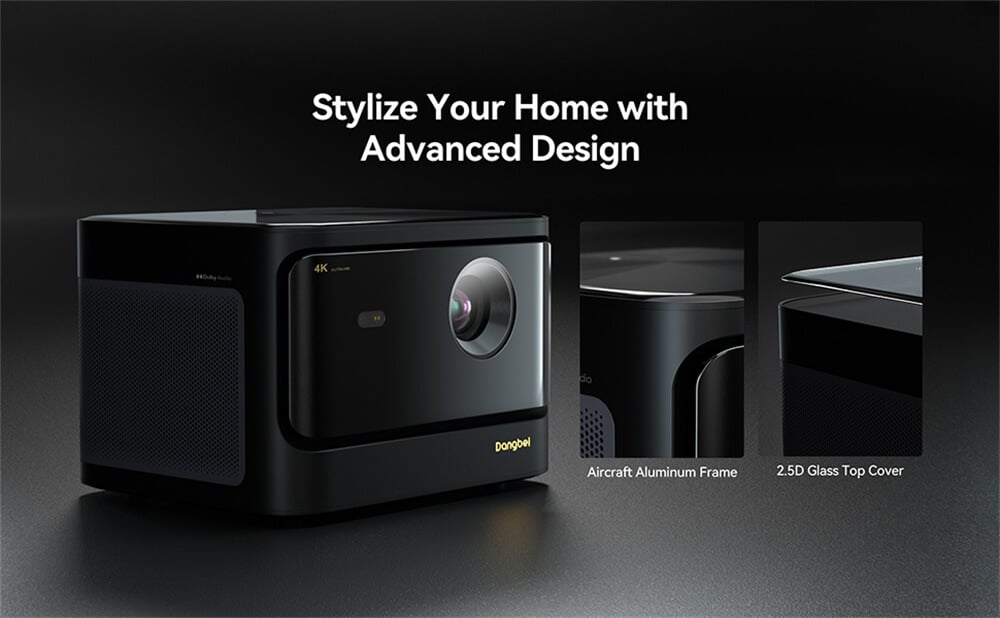 2. Picture and Sound

​

Picture quality and sound quality are the most important things that users care for in their home theater. Those who choose a 4k projector are sure to be those who seek high-definition picture quality.

3840 x 2160 (4K)

native resolution allows both projectors to deliver the clearest picture possible. The XGIMI Horizon Pro offers a brightness of

2200 ANSI lumens

, while the Dangbei Mars Pro offers a superb

3200 ANSI lumens

, which is very rare for projectors in its price range. You can watch movies even in the daytime with this high brightness. Both projectors are equipped with HDR10+ HLG technology for more realistic films and richer colors.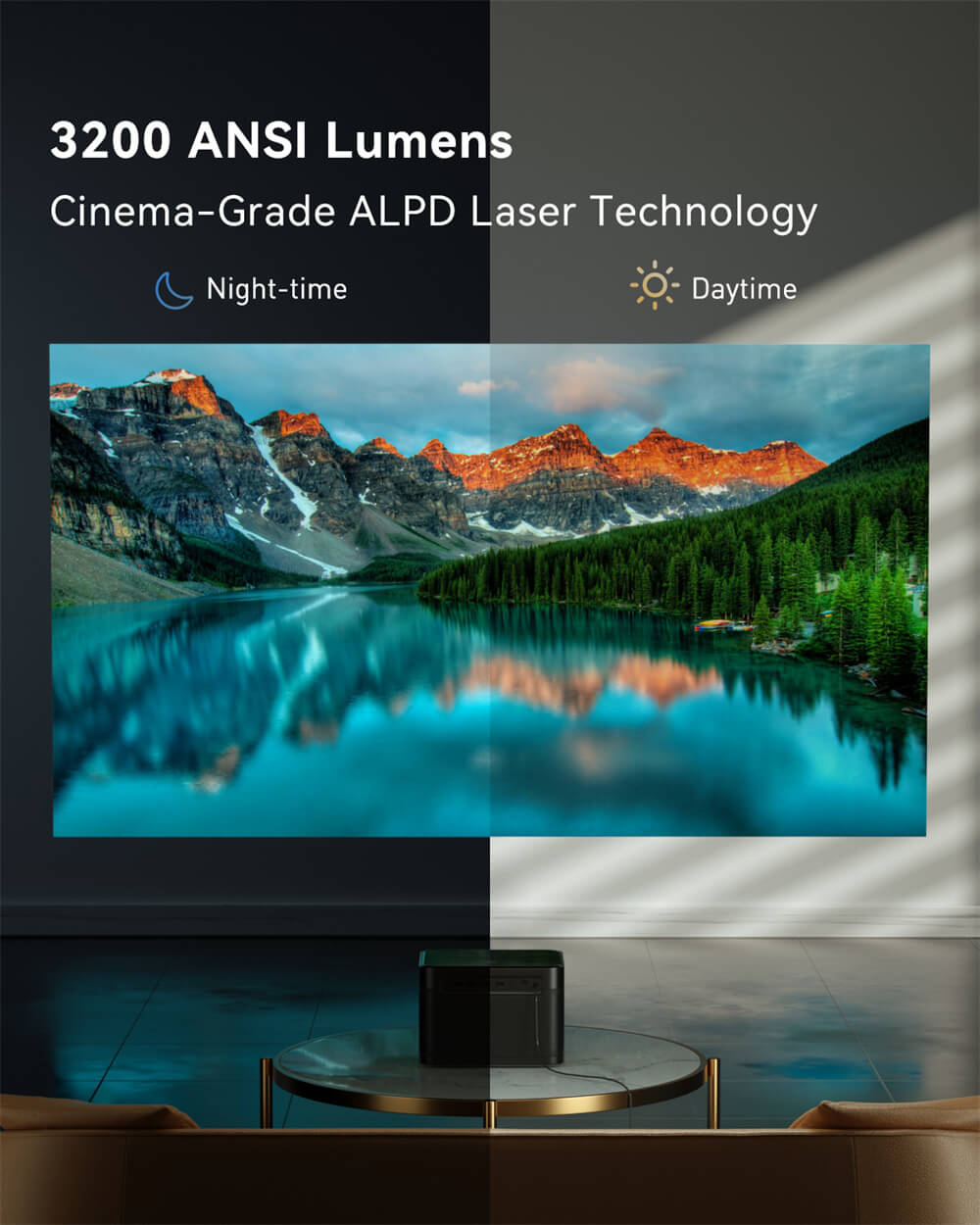 It is important to note that the XGIMI Horizon Pro uses a traditional LED light source, while the Dangbei Mars Pro uses a laser light source that is
high-end cinema-grade ALPD laser technology
, so the brightness of the Dangbei Mars Pro can be higher. The laser projector also has an additional Y-segment for color display than the traditional four-segment red, green, blue and white color wheel projector, making it more colorful.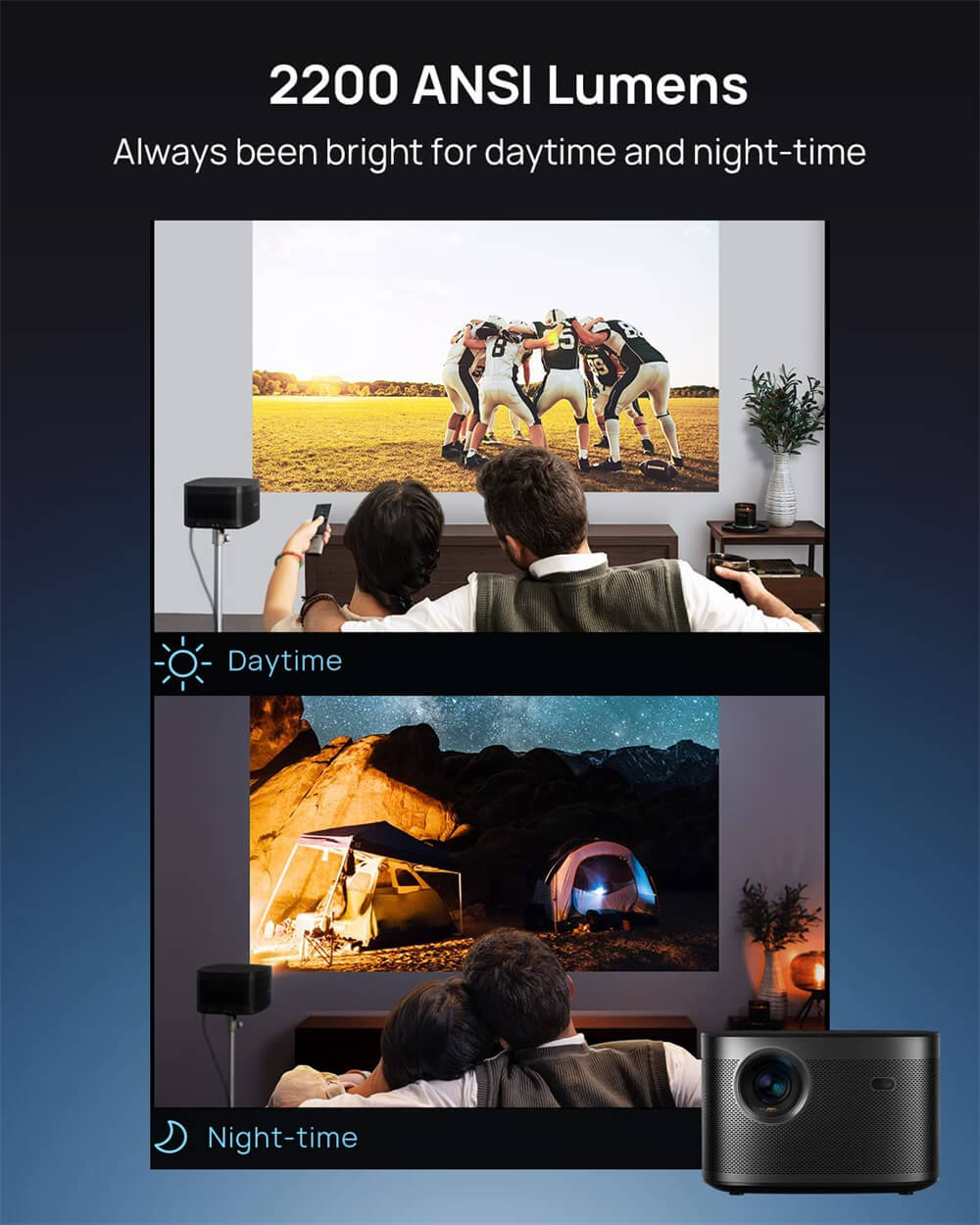 Both projectors are equipped with dual-channel speakers, Horizon Pro with two 8W speakers and Mars Pro with two 10W speakers, both supporting Dolby Audio and DTS-HD & DTS Studio Sound.
3. System and Technology

​

The XGIMI Horizon Pro uses Android 10.0 and is equipped with

RAM 2GB + ROM 32GB

, while the Dangbei Mars Pro has upgraded its system configuration with Emotn OS based on Android 9.0 and is equipped with

RAM 4GB + ROM 128G

. The large memory configuration allows for smoother operation and allows users to download more content.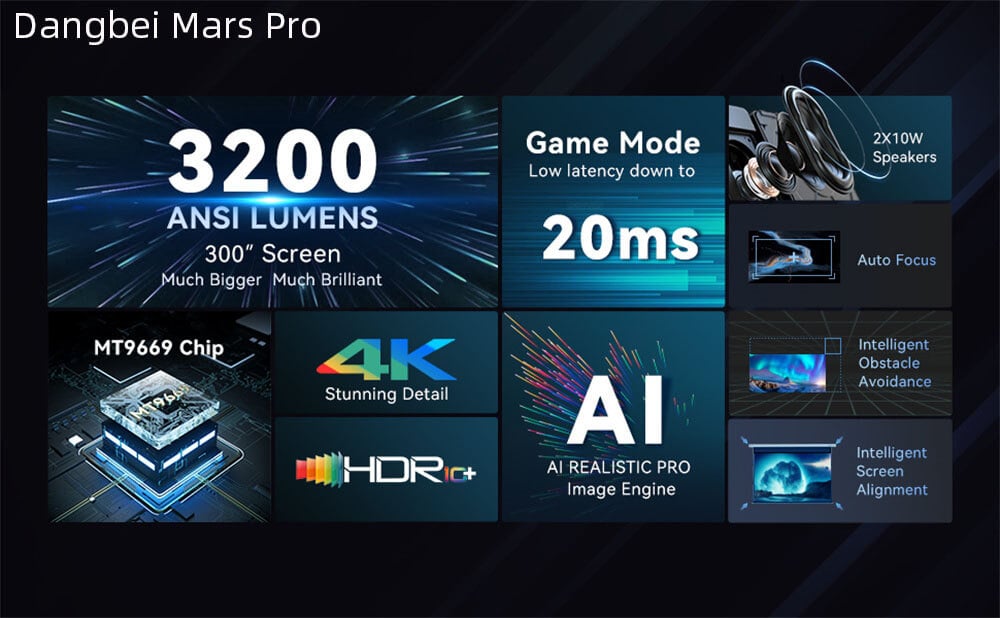 The Horizon Pro has a built-in Google Play where users can download applications. The Emotn Store configured in the Dangbei Mars Pro is also a perfect replacement for Google Play, which can download applications without logging in and protects the user's privacy even more.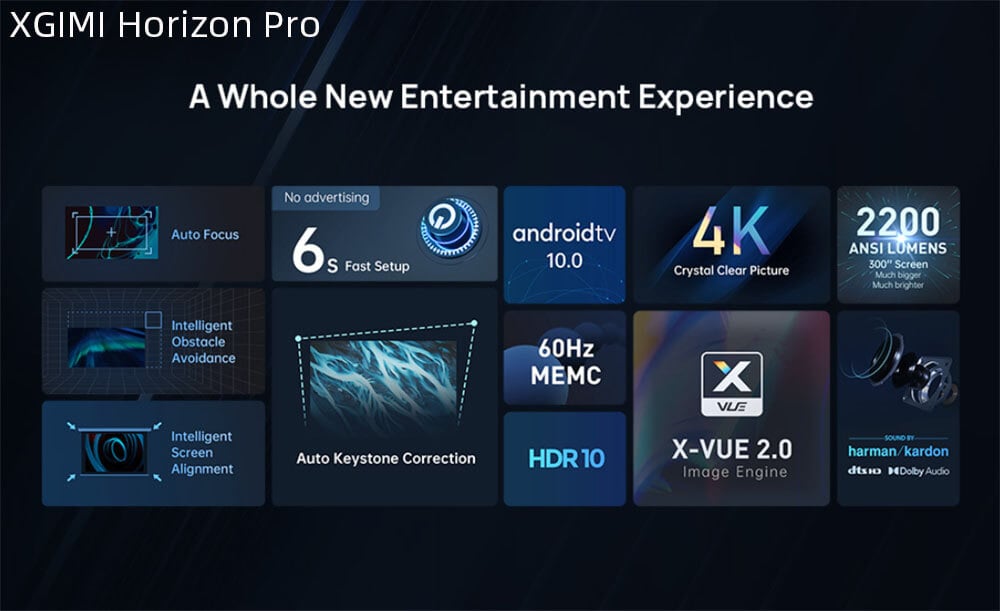 Both products have Auto Screen Alignment and Obstacle Avoidance technology, autofocus and auto keystone correction, more intelligence to help users adjust the screen. Besides, Dangbei Mars Pro is specially equipped with an inductive eye protection function, when someone blocks the lens, the brightness of the projected light will be reduced to protect the human eye. The product has been certificated to the low blue light by the TÜV Rheinland, which can effectively filter out excessive harmful blue light, and reduce eye fatigue.
4. Summary

​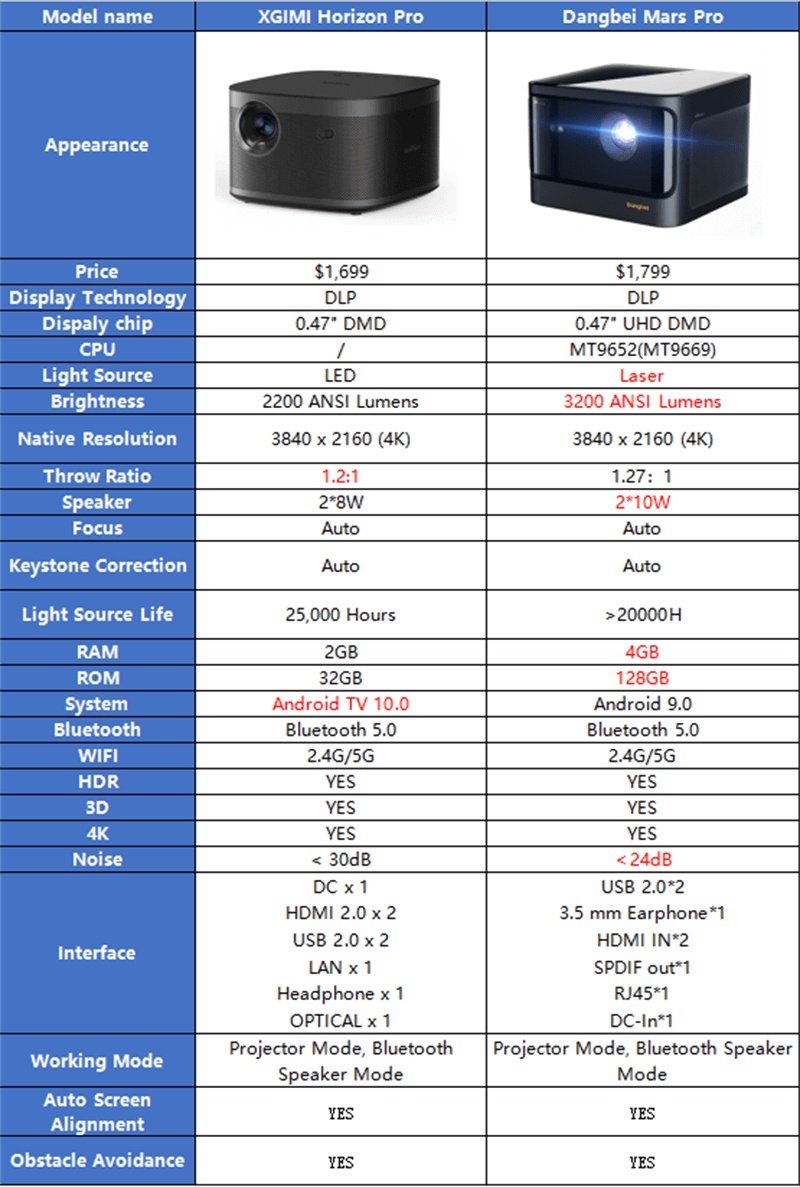 Overall, the two 4K projectors are a good choice, with the
Dangbei Mars Pro
outperforming the XGIMI Horizon Pro in terms of overall configuration and performance. But the two products use very different light sources, the Dangbei Mars Pro is a very cost-effective product if you want to try laser products, as other laser products are still expensive. At $100 higher than the XGIMI Horizon Pro, the Dangbei Mars Pro
(now on sale on Amazon)
uses a more top-notch configuration, plus a variety of technologies and a large memory, making it very suitable for creating a home theater.
Last edited by a moderator: