XGIMI held a press conference to officially bring a new projector product, the XGIMI Magic Lamp Projector, which is equivalent to the fusion form of overhead lamp + projector + audio, which is the smart projection ceiling lamp "Aladdin" that was popular in the Japanese market before. This XGIMI Magic Lamp Projector will be available for pre-sale on August 12 and will be available on August 25.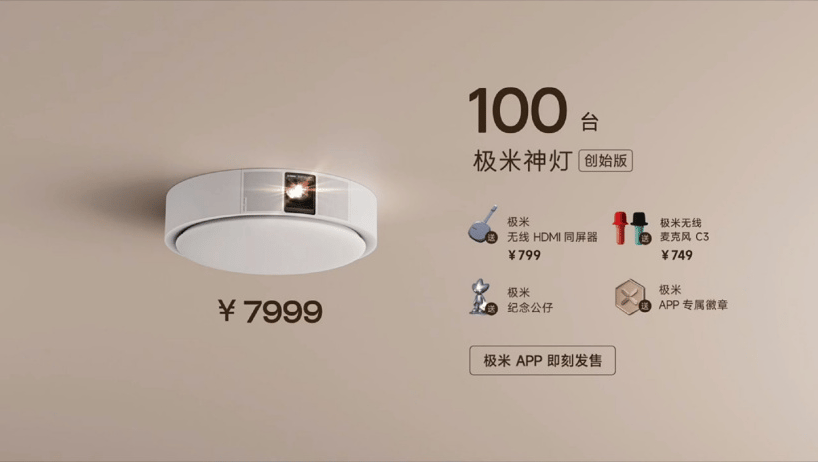 The XGIMI Magic Lamp Projector is equipped with XGIMI's exclusive short-focus optical machine, which can achieve a throw ratio of 0.7:1, which means that it can project a 100-inch image at a distance of 1.5m. In addition, this projector has built-in Harman Kardon speakers, which can bring a 360° surround sound field in the center of the ceiling. Moreover, it supports shutdown voice wake-up, far-field voice, built-in virtual pet cat and other functions.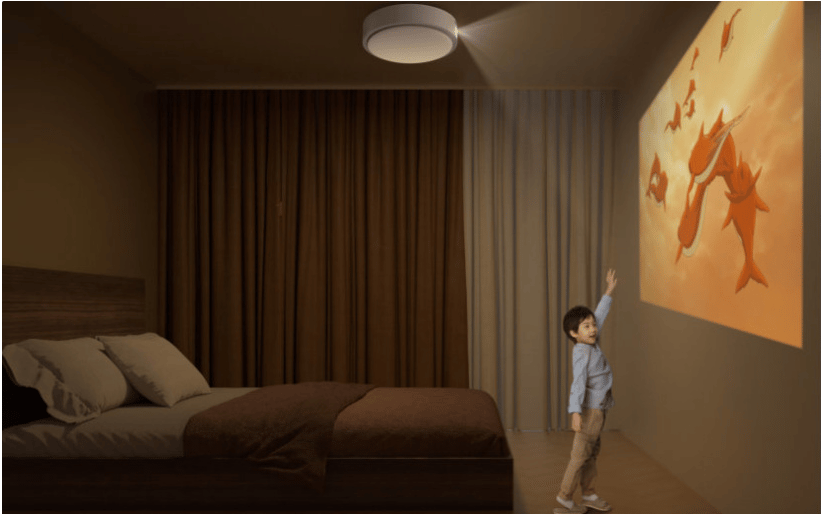 In addition, it is also equipped with 28W Harman Kardon 2.1-channel audio, supports Dolby & DTS dual decoding technology, accesses the Midea IoT platform, and can control the magic lamp through the Midea Mercure App.
XGIMI Magic Lamp can install various apps to watch online streaming media, or NAS content in the local area network, and also provides a USB interface, which can be connected to other devices by yourself.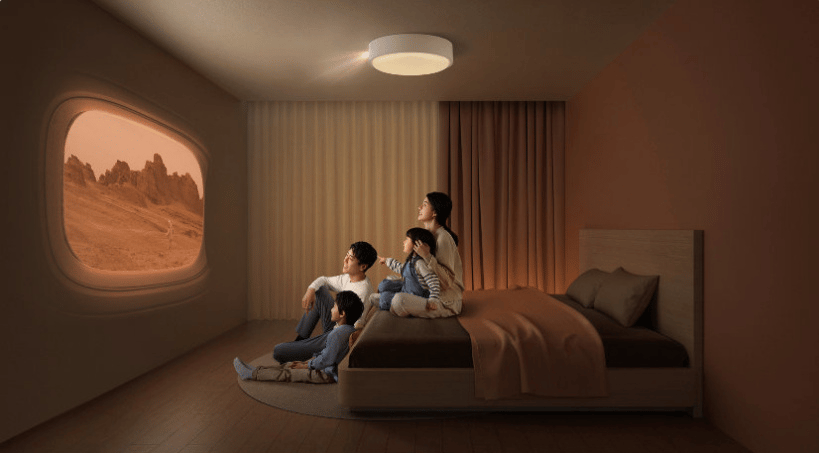 XGIMI also launched a wireless HDMI product with this projector, which can be connected to devices such as Switch, Xbox, PS5, and notebooks.