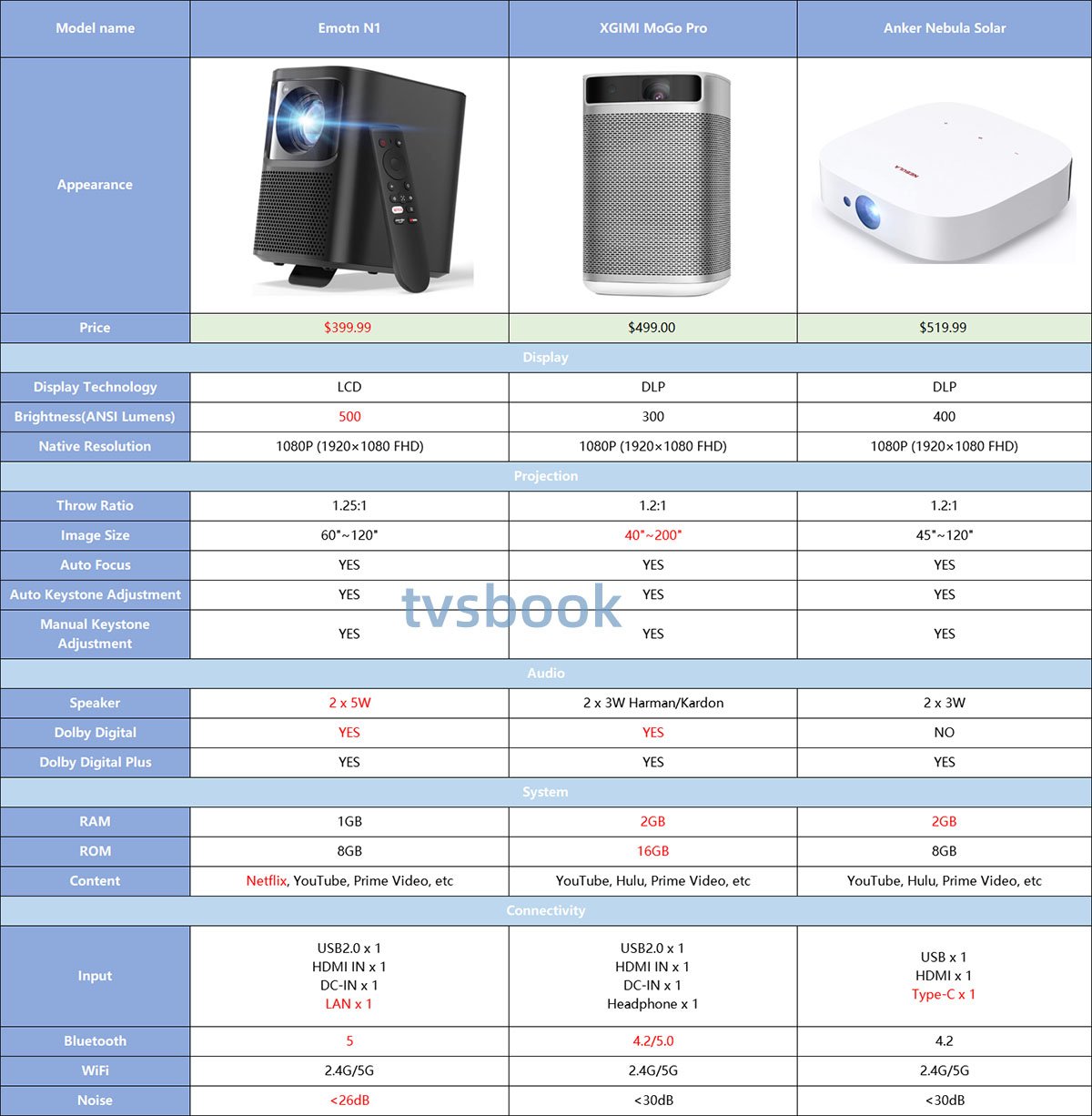 Recently, Emotn, a dynamic smart projector brand, launched its latest Netflix officially licensed projector, the N1. With 500 ANSI lumens brightness, this new portable projector can't help but be compared to other popular portable projectors by consumers. For example, the XGIMI MoGo Pro and Anker Nebula Solar, both of which are less bright than the Emotn N1, so which one is more worth buying? Let's have a look.
Picture Quality​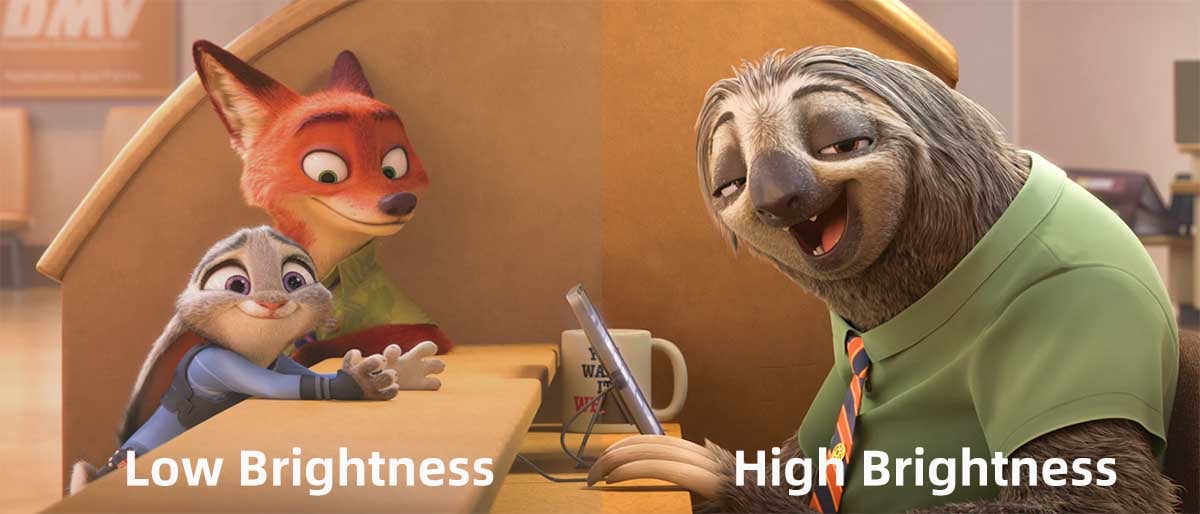 Image quality is one of the most important factors to measure the projector, and brightness is one of the most concerned factors for consumers. Typically, we use ANSI lumens to indicate the brightness of a projector, which is the international standard unit.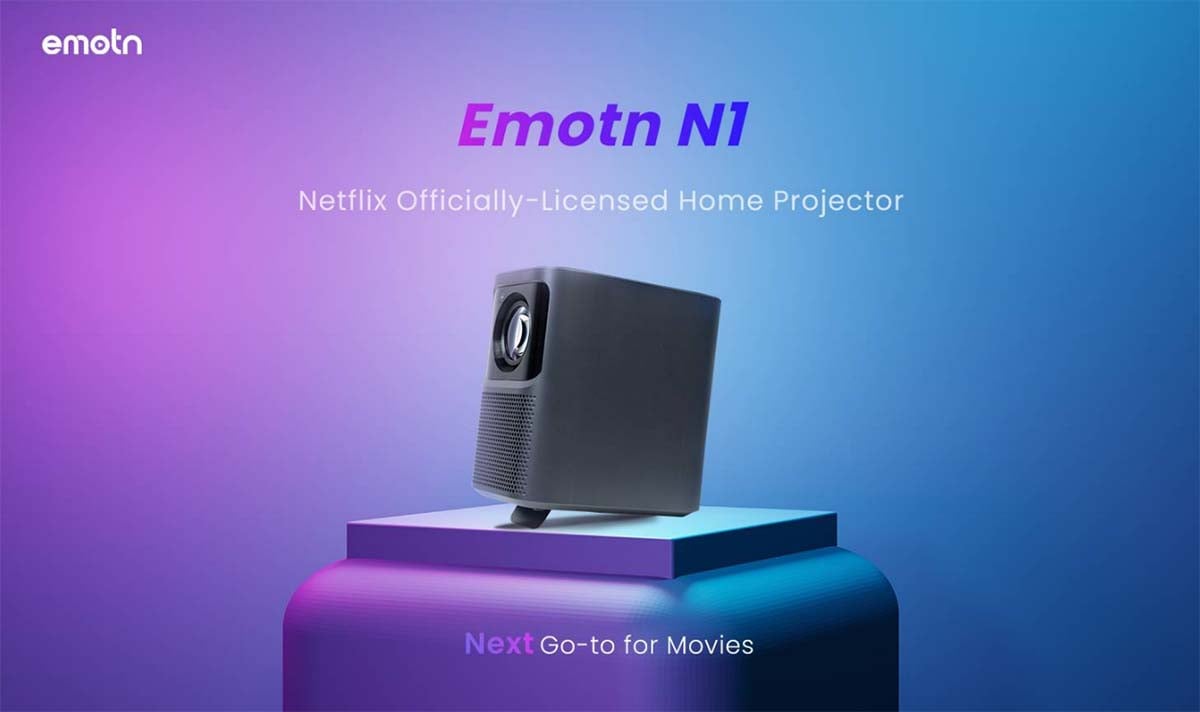 The XGIMI MoGo Pro has 300 ANSI lumens, the Anker Nebula Solar has 400 ANSI lumens, and the Emotn N1 has the highest brightness of the three projectors with 500ANSI lumens. In general, the brighter the projector, the brighter the picture, which means it can resist more ambient light. Of course, all three projectors are bright enough to use in dim rooms, but you'll need a brighter model if you want to use them in bright rooms. All three projectors have a 1080P resolution, providing a sharp picture.
Sound Quality​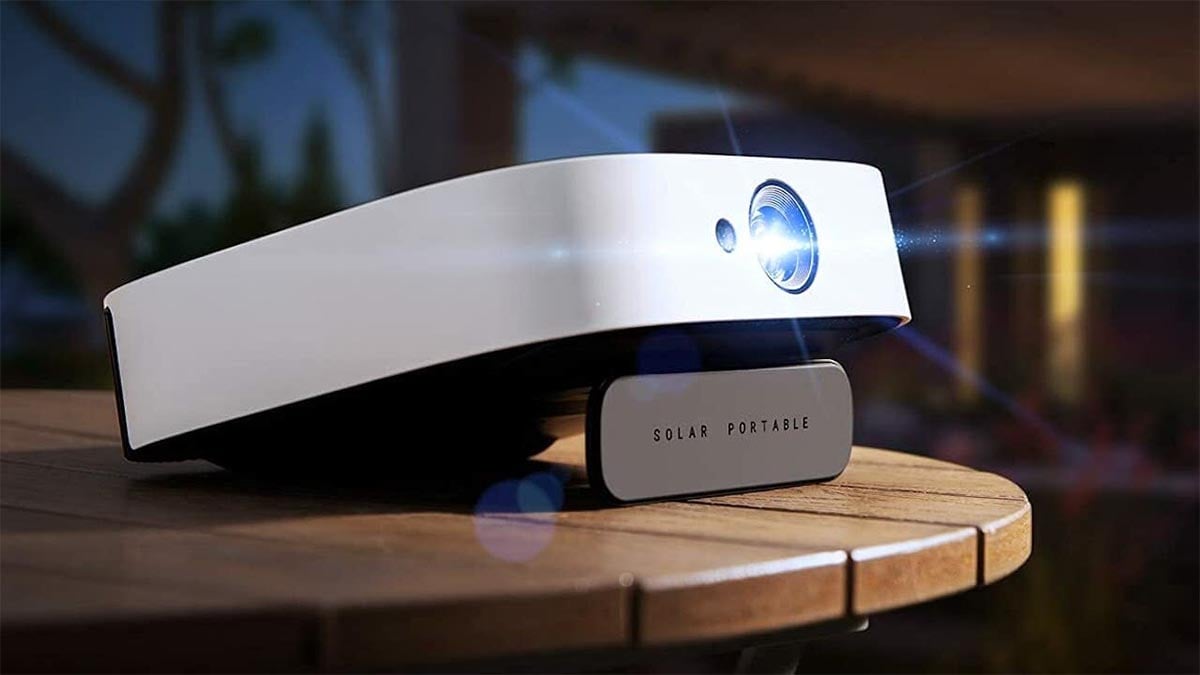 In addition to pictures, the sound is also an important element in watching movies and TV shows. All three projectors have built-in speakers, with the XGIMI MoGo Pro and Anker Nebula Solar each equipped with two 3W speakers, with the MoGo Pro providing Harman Kardon sound. The Emotn N1, on the other hand, offers two 5W speakers with more power.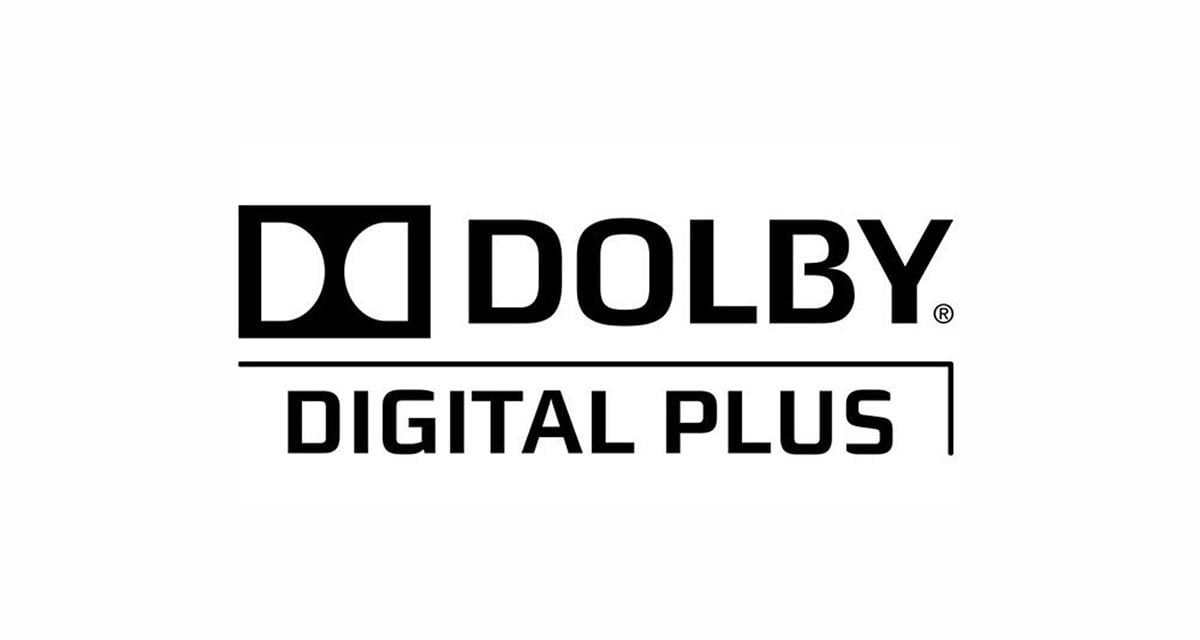 The Emotn N1 and XGIMI MoGo Pro both support Dolby Digital and Dolby Digital Plus sound, while Nebula Solar only supports Dolby Digital Plus.
System and Smart Features​
The Emotn N1 is officially certified by Netflix, allowing users to watch their favorite content on the big screen. The N1 configured remote body offers shortcut keys to three popular streaming services, Netflix, Prime Video, and YouTube, allowing users to quickly access the app to enjoy a rich world of content with one click. All kinds of programs are offered to different people, including movies, TV plays, documentaries, and so on.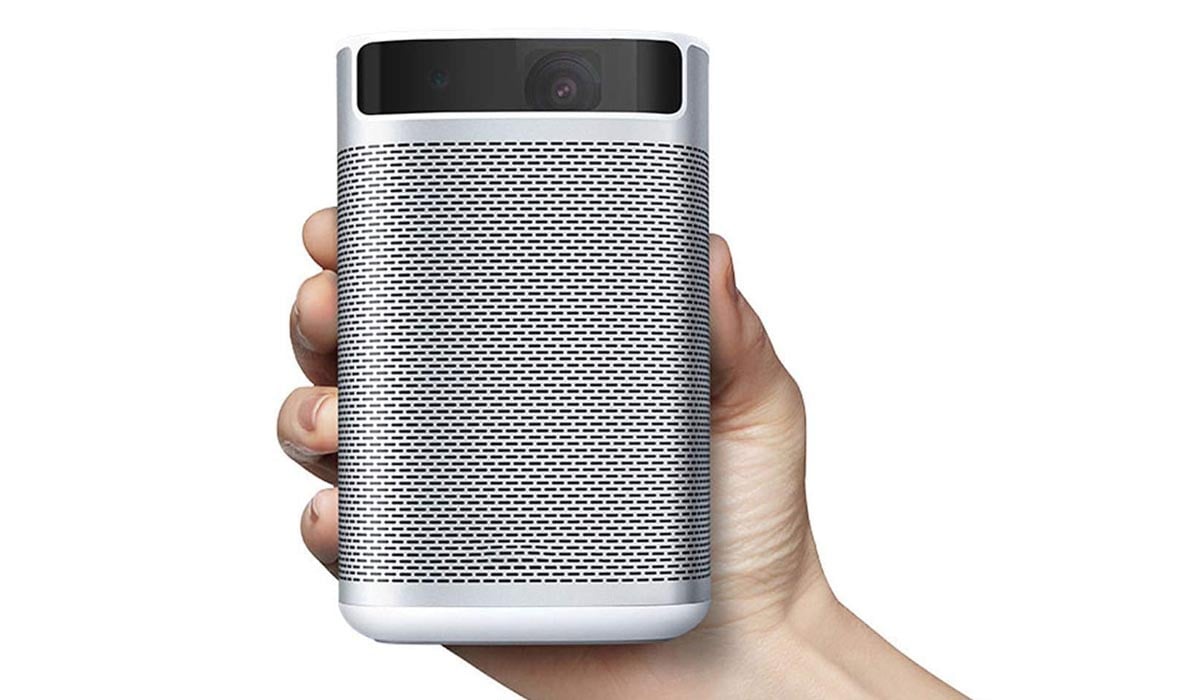 Anker Nebula Solar and XGIMI MoGo Pro, both powered by Android TV, offer streaming services including YouTube, Hulu, and Prime Video, but are not currently available from Netflix. If you're a loyal Netflix user, the Emotn N1 might be a better choice.
The smart projector is designed to provide users with more simple and convenient use, some intelligent features can greatly reduce the complexity of the projector use process.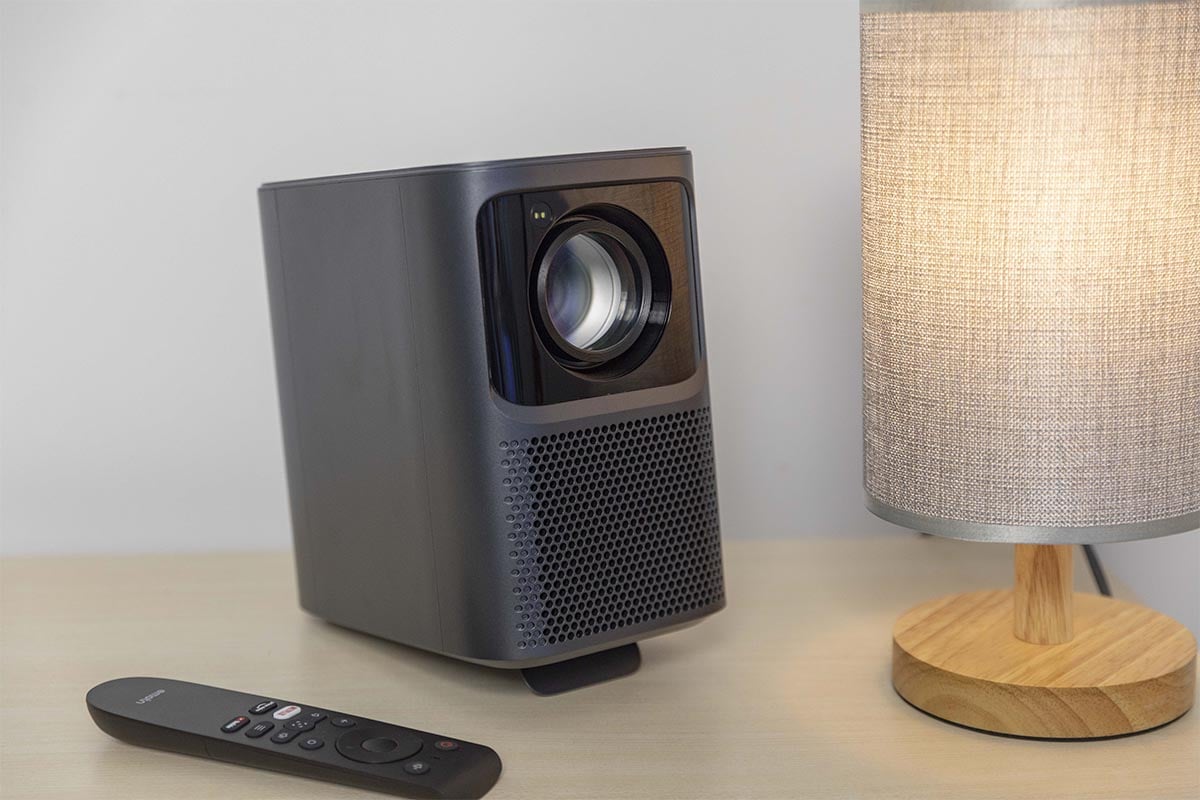 All three projectors support Auto Focus and Auto Keystone Adjustment for hands-free use.
Connectivity​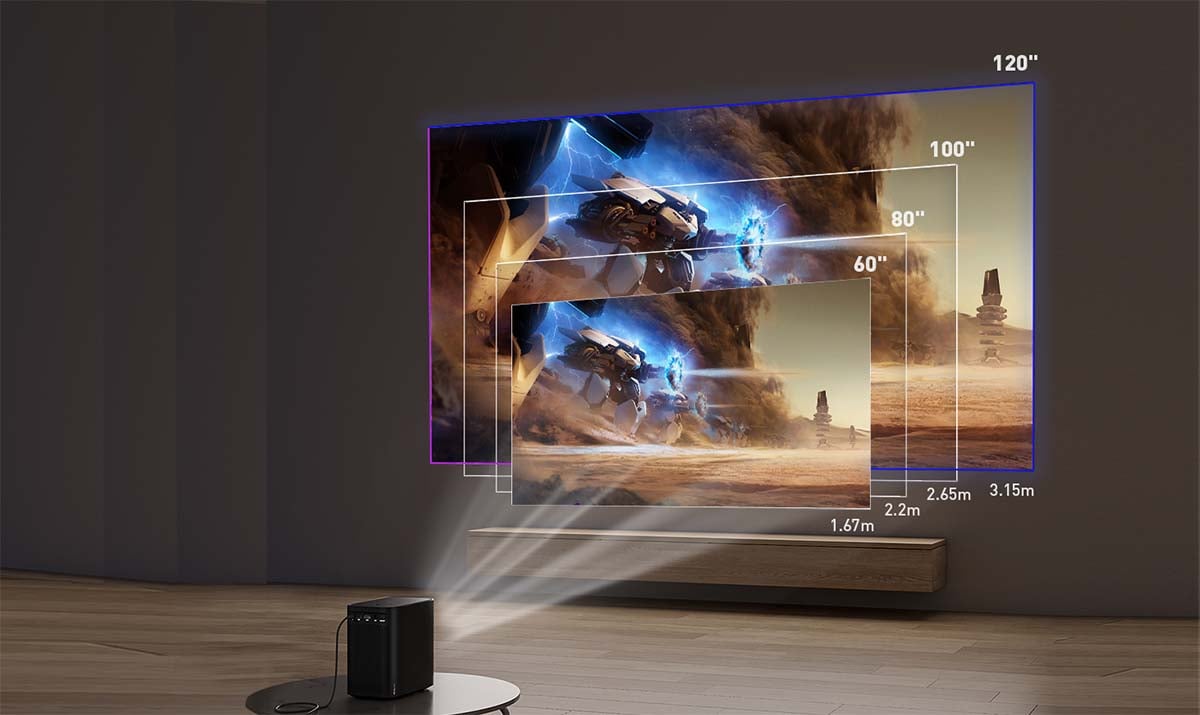 The Emotn N1 offers a variety of connectivity modes, including HDMI, USB, WiFi, and Bluetooth, enabling each user to connect to a variety of devices in any way to meet multiple needs. The N1 also comes with a LAN port, while the other two projectors don't have a port for wired networking.
XGIMI MoGo Pro comes with HDMI, USB, and headphone ports, while Anker Nebula Solar supports HDMI, USB, and Type-C connectivity.
Price​
Emotn N1
is now on sale on Amazon priced at $399.99 and now offers a $50 coupon, while XGIMI MoGo Pro is priced at $499, and Anker Nebula Solar is priced at $519.99.