1. Appearance

​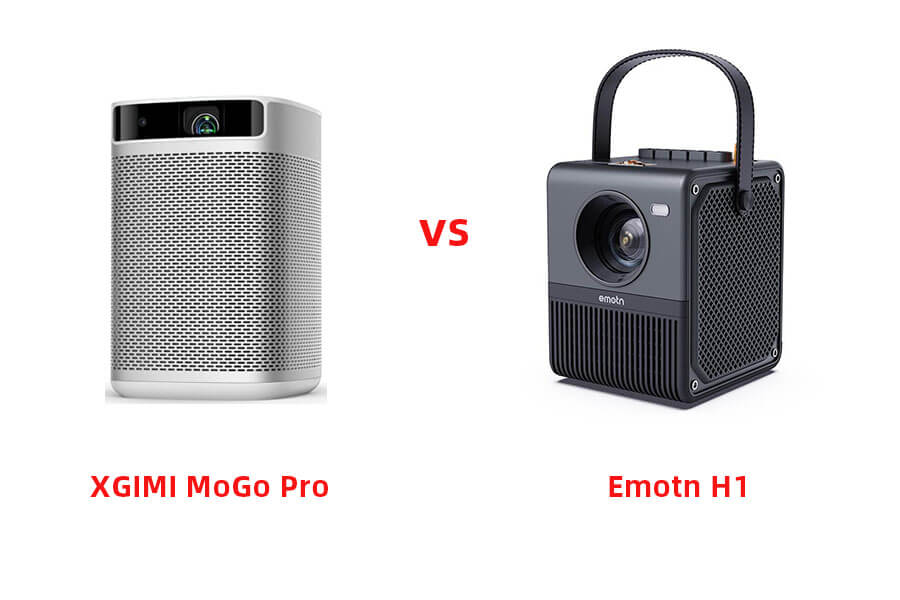 The XGIMI MoGo Pro projector and the Emotn H1 projector are both portable projectors that are small enough to take on the go, the XGIMI MoGo Pro has a simple rectangular shape while the Emotn H1 has a retro, design look. The H1 is shaped like a small radio with a leather carrying handle, so it can be carried easily. In addition, the Emotn H1's top keys are designed with the same blue switch as the mechanical keyboard, which is a small innovation in the projection industry in terms of appearance. With these keys, you can hear the cleanest click when you press them.
2. System

​

MoGo Pro and Emotn H1 are both equipped with Android 9.0 and both have 16GB of ROM to meet users' needs for software installation. 2GB of RAM for MoGo Pro and 1GB for H1, but thanks to Emotn's unique customization system, users do not experience any lag in the operation of Emotn H1 at all. It takes up less RAM, so it can provide a more efficient and smooth operating experience.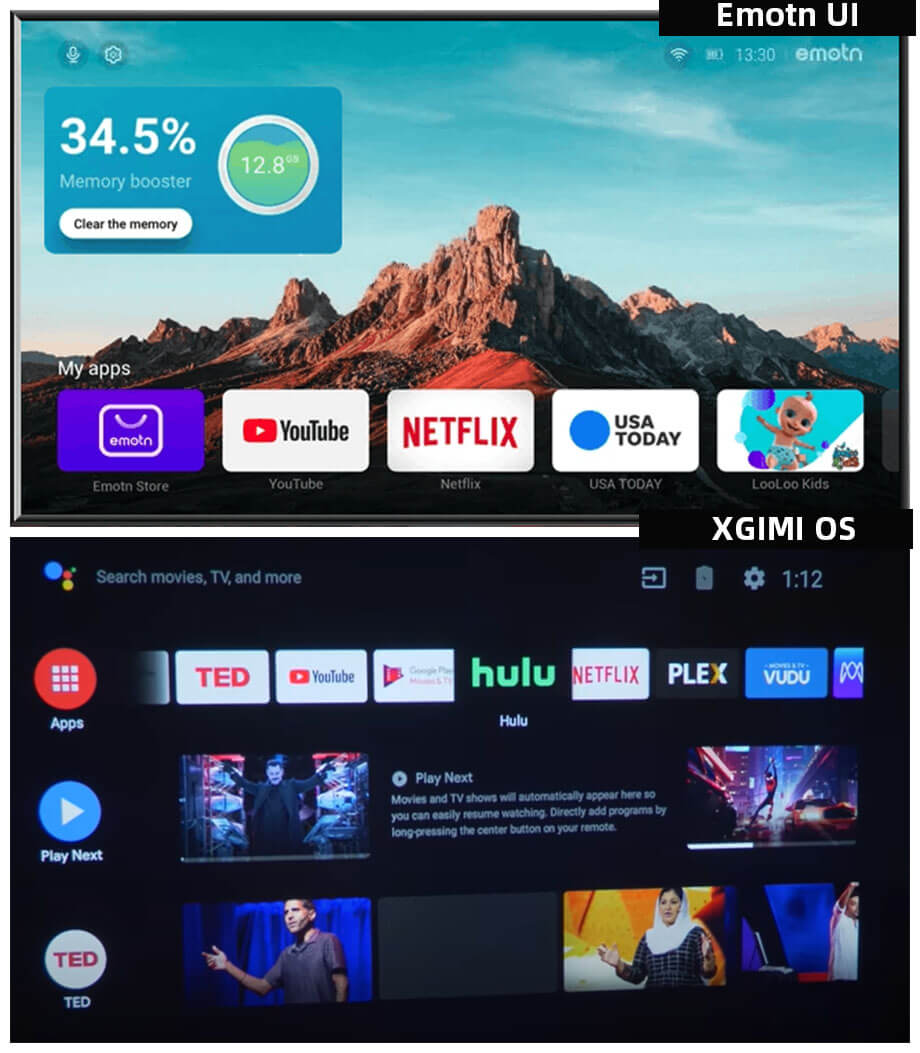 Another feature of Emotn UI is that users are free to customize their own personalized wallpapers. You can upload your favorite backgrounds to create your own style.
3. Image and Sound

​

There is not much difference in the picture parameters between the two projectors, the XGIMI MoGo Pro has a brightness of 300 ANSI lumen, which is a bit higher than the 250 ANSI lumen of the Emotn H1. Both projectors work well at night, and the H1's picture is better than LCD projectors in the same price range.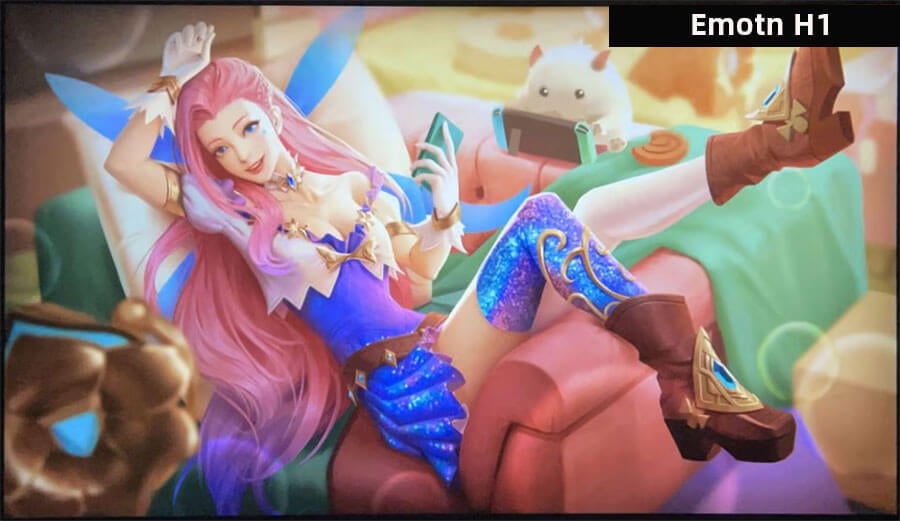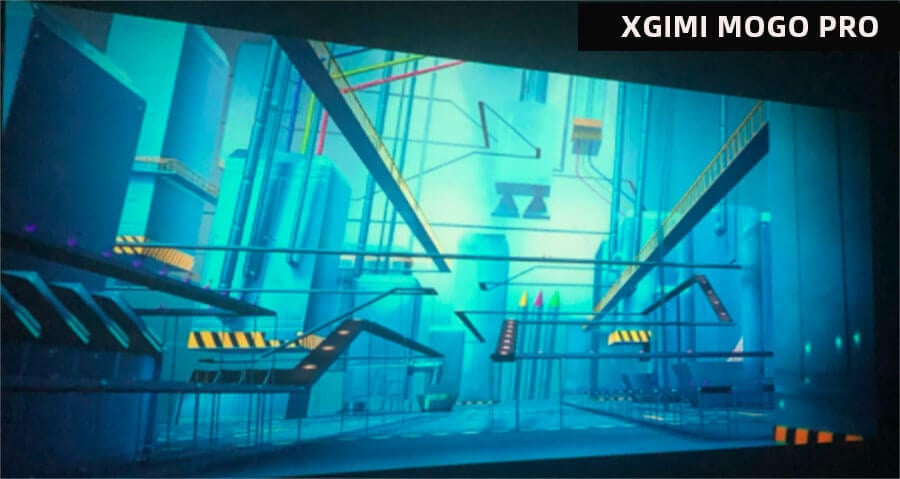 MoGo Pro and H1 are equipped with two 3W built-in speakers, and MoGo Pro uses Harman Kardon sound. H1 will automatically turn off the fan in Bluetooth speaker mode to provide a quiet music playback environment. And thanks to the NS noise reduction algorithm, APEQ function adjustment, virtual 3D and other patents, the H1 fully ensures high fidelity sound quality output.
4. Connectivity

​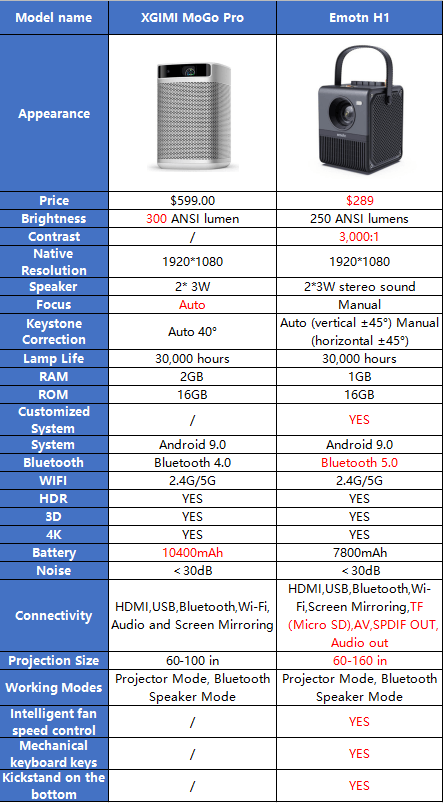 The XGIMI MoGo Pro is equipped with HDMI, USB, and audio ports, while the Emotn H1 has more ports. In addition to the HDMI, USB, and audio ports, the H1 also has AV, SPDIF OUT, and TF/SD ports, which are rarely found in projectors. More ports means more ways to connect devices, you can connect laptops, phones, DVDs, game consoles, and even memory cards for phones and cameras.
5. Summary

​

Overall, both projectors are great portable projectors to buy. If you want higher brightness and a larger battery capacity, go for the XGIMI MoGo Pro. If you're looking for great value for money and prefer a smooth, personalized operating system, the Emotn H1 is a great choice. In the same price range of LCD projectors, H1 is almost with the top configuration.
Last edited: