Xiaomi Mi Smart Band 6 series was officially released in China on March 29, 2021. This product upgraded the screen specifications compared to the 5th generation, using 1.56-inch AMOLED runway full-screen, display area increased by 50%.
The Xiaomi Mi Band 6 Standard Edition arrived in Europe shortly after its debut, but the NFC version was not officially launched in Europe until today and is only available in Italy. The product is priced at 54.99 euros in Xiaomi Italy online e-commerce.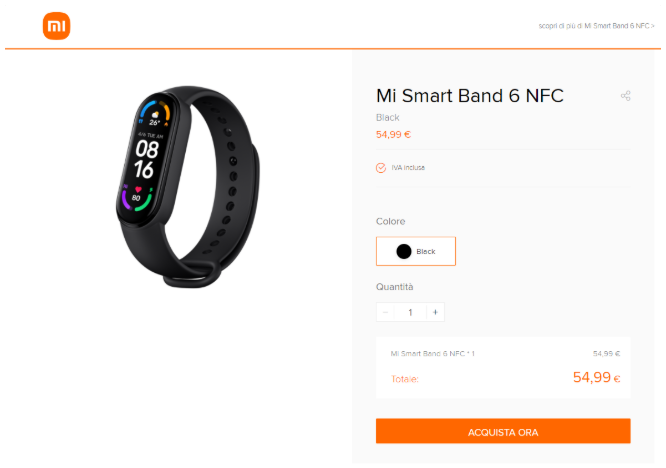 The NFC version of the band is supported by MasterCard in Europe, and after successful binding, you can swipe the bracelet to make payments on supported devices. In addition, the Xiaomi Band 6also supports Amazon Alexa smart home platform, able to voice control smart home devices, check the weather.