Xiaomi has released the Xiaomi TV 5A series of TVs in India, it features an improved design, updated hardware, and runs the Android TV 11 operating system. So how Xiaomi TV 5A TV review goes?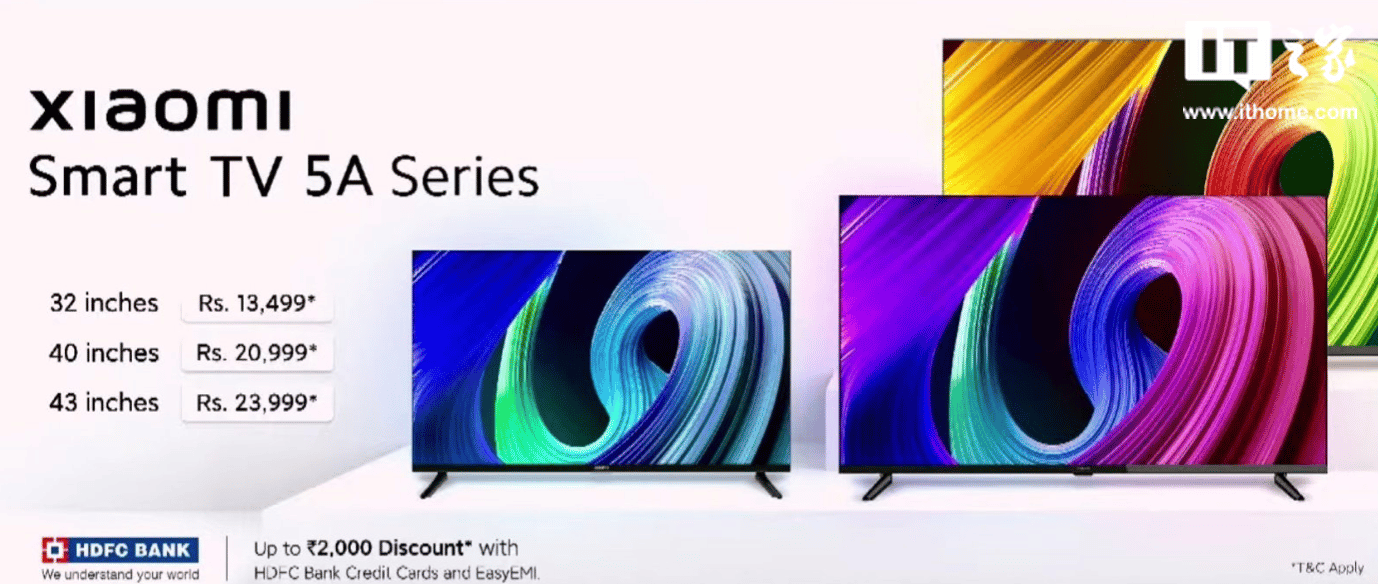 1. Appearance​
The Xiaomi TV 5A has slimmer bezels while being stronger. Xiaomi TV 5A is available in three screen sizes of 32 inches, 40 inches and 43 inches.
2. Price​
The Xiaomi TV 5A is priced at Rs 15,499 for the 32-inch model, Rs 22,999 for the 40-inch model and Rs 25,999 for the 43-inch model. The three smart TVs will go on sale in India on April 30.
3. Image​
The Xiaomi TV 5A 32-inch model has an HD resolution screen, and the 40-inch and 43-inch smart TVs have a full HD resolution screen. All three Xiaomi TV 5A are equipped with Xiaomi's Vivid Picture Engine image processing technology, which enhances color and contrast for a better viewing experience.
4. Audio​
In terms of audio, the 40-inch and 43-inch TVs come with 24W speakers, and the 32-inch model has 20W speakers, and both support Dolby Audio, DTS-X, and DTS-X Virtual.
For more info, refer to
Xiaomi TV Forum
.