This is the TCL Android TV manual, especially for P715/C815/X10 SERIES. Download the file to get more information.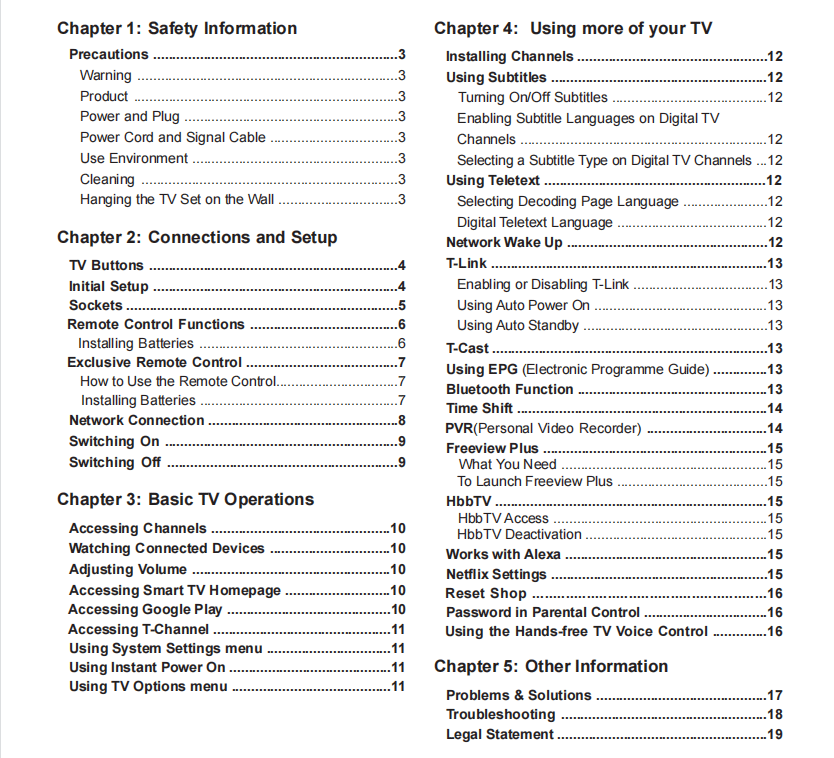 Remote Control Functions
Most of your television's functions are available via the menus that appear on the screen. The remote control supplied with your set can be used to navigate through the menus and to configure all the general settings.
Note: figures and illustrations in this operation manual are provided for reference only and may differ from actual product appearance. Certain function may not be available for some models, e.g. GUIDE/SUBTITLE functions are only available under DTV source. And DTV is not available for certain model.