This is the TCL X915 TV manual for free downloading.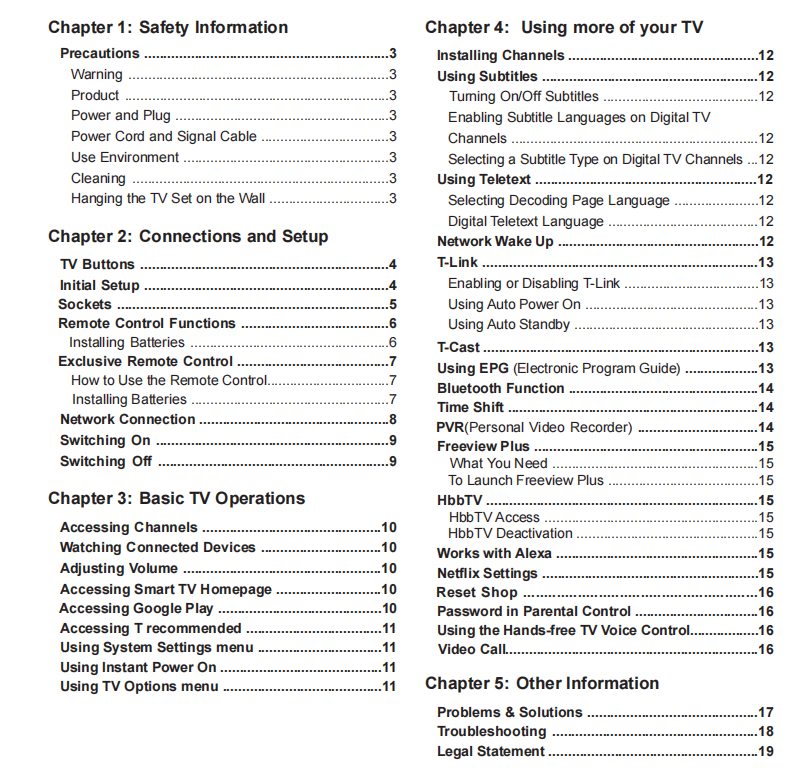 HbbTV
HbbTV (Hybrid broadcast broadband TV) is a service offered by certain broadcasters and available only on
some digital TV channels. HbbTV delivers interactive television over broadband Internet. These interactive features are added to and enrich the normal digital programmes, and include services such as digital teletext, electronic programme guide, games, voting, specific information related to the current programme, interactive advertising, information magazines, catch-up TV, etc.
To use HbbTV please ensure your TV is connected to Internet and HbbTV is switched on.
Notes:
- HbbTV services are broadcast- or country dependent and may be unavailable in your area.
- You cannot download files to your TV with HbbTV function.
- Application provider or broadcasting related conditions may cause an HbbTV application to be unavailable momentarily.
- To access HbbTV applications you must connect your TV to the Internet via a broadband link. HbbTV