Best APKs
1. Cinema APK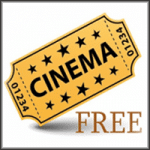 Cinema is an easy to use streaming APK that is gaining popularity among the masses. It has a complete library of Movies and TV Shows and works extremely fast on nearly any device.
With real-debrid and trakt.tv integration, Cinema has the ability to make your streaming experience the best possible. There are thousands of titles which are sorted into Categories including Genre for an easy screening process.
Links are served up in high quality and often times available in 1080p HD. Cinema has become known as the Best Terrarium TV Alternative and is only getting better.
2. Kodi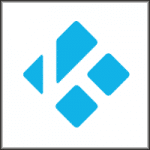 Kodi is still one of the most popular choices when it comes to free movies and TV shows. Some people don't refer this app as an APK because you need to install additional 3rd party addons to get the free content. But, in my mind its still an APK because their is an Android application available.
Installing Kodi is simple on most Android devices.
3. CatMouse APK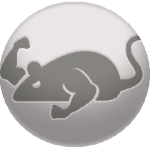 The CatMouse APK is new to the streaming scene but is sure to be a favorite among cord-cutters. This is a Terrarium TV clone that features tons of links and NO ADS.
CatMouse has the same interface and features as Terrarium but with updated content for your viewing experience. Real-Debrid and Trakt are available which will help you get the most out of this app.
4. Typhoon TV

Typhoon TV is another fork/clone of Terrarium TV. It works in a similar fashion to CyberFlix TV with tons of high quality links and plenty of setting options to boot.
Different from other replacements of Terrarium, Typhoon TV offers high quality streams with or without real-debrid. However, using this service will always make your streaming experience more enjoyable. Best of all, it currently has no ads!
Typhoon works perfectly on all devices including Android TV Boxes and Amazon Firesticks. Use the link below to install Typhoon TV on your preferred device:
5. Stremio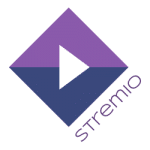 This APK is a little different than most as it requires signing up for service. However, users can sign up anonymously and use a VPN to enjoy flawless streaming with this app.
Because the app requires registration, your content will sync across all devices and be accessible on any platform. Stremio offers addons similar to Kodi that users can install for Movies, TV Shows, and more. The best addon available is a torrent addon so be sure to have your VPN on when using this app.
6. CyberFlix TV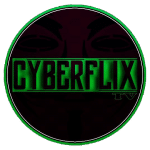 CyberFlix TV is a clone or replica of the ever-popular Terrarium TV APK. Since the discontinuation of this app in the Fall of 2018, many forks have been created but fallen short. However, CyberFlix has shown it is here to stay.
The CyberFlix TV APK works best when integrated with real-debrid. If you do not have a real-debrid account, you may experience a lower quality streaming experience due to a lesser amount of sources or links available.
CyberFlix has the ability to add subtitles and an external video player including the most recent version of MX Player. If you were a fan of the Terrarium TV APK, CyberFlix is the perfect alternative.
7. Viva TV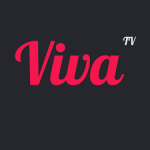 Viva is a new app to the streaming world that is gaining popularity among the masses. Currently, it is working fabulously with tons of HD links including 1080p and 4k.
Real-debrid and trakt capabilities are both available as well as subtitles, external player, and more. Viva also has a unique interface that is sure to please cord-cutters of all types.
For Movies and TV Shows in high definition, you can't go wrong choosing Viva TV for all your streaming needs.
TROYPOINT Tip:
You should always use a VPN to protect your identity and security when streaming free movies and TV shows with apps such as this.
8. Nova TV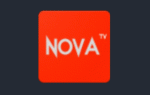 Nova TV is a newer APK to the scene that gives users thousands of quality Movies and TV Shows to choose from. Nova TV is yet another fork of the popular Terrarium TV.
This app works especially well when integrating
MX Player
, as their default media player is not the best. It's also very simple to integrate both Real-Debrid and Trakt within Nova TV, which makes this app great!
Nova TV works very well on popular streaming devices including the Firestick, Fire TV, and Android TV boxes. The quality of streaming links and simplicity to integrate other features makes this APK a must try!
9. TVZion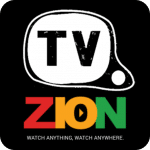 Another new APK to the streaming scene, TVZion is an all-inclusive app abundant with Movies and TV Shows for viewing. It has been recently updated and is working fabulously.
One of the best features TVZion offers is the ability to auto-play content. For those who don't like the trial and error of finding a working source, this is a great benefit. However, sometimes TVZion works best with the auto-play feature disabled.
MX Player is supported within this APK which also allows subtitles for those who want to use them. Similar to those listed above, real-debrid and trakt are also available as added benefits to this already awesome app.
10. Unlock My TTV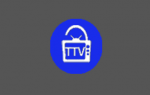 No UnlockMyTTV is not the same as UnlockMyTv, which is also on this list. UnlockMyTTV is a clone of the once popular Terrarium TV and according to a change log was recently updated last December.
This APK works especially well when integrating Real-Debrid, MX Player, and Trakt. Some other cool features within this app is the ability to use Subtitles, add to Favorites, and download media.
UnlockMyTTV works great on popular streaming devices including the Firestick 4K, Fire TV, and Android TV boxes. If you are looking to test a quality APK, especially with Real-Debrid, then give UnlockMyTTV a try today!
Last edited: