Google's newest TV companion is the Chromecast HD and Chromecast 4K, or to use its full name the Chromecast with Google TV HD VS the Chromecast with Google TV 4K. Both of them and the Chromecast of 2020 look identical and share a lot of the same features. So what are the main differences? In this article, let's find out and help you decide which is right for you.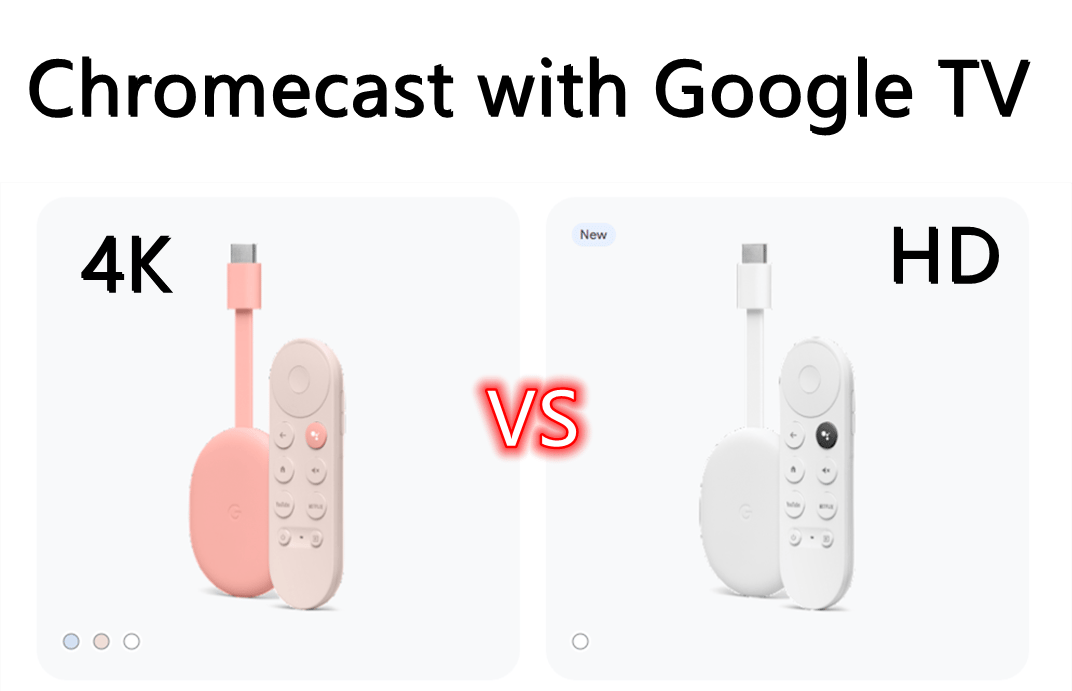 What is the Google Chromecast?​
It's worth noting that there are different versions of the Chromecast beyond the HD and 4K versions with the Android-based Google TV pre-installed prior to those devices. There was the Legacy Chromecast line which didn't make use of a remote rather you had to cast anything you wanted to be displayed through it, which would prove to be a hassle, and thus it was never looked at as a standalone device for your TV because you did need a smartphone or tablet to actually use it effectively.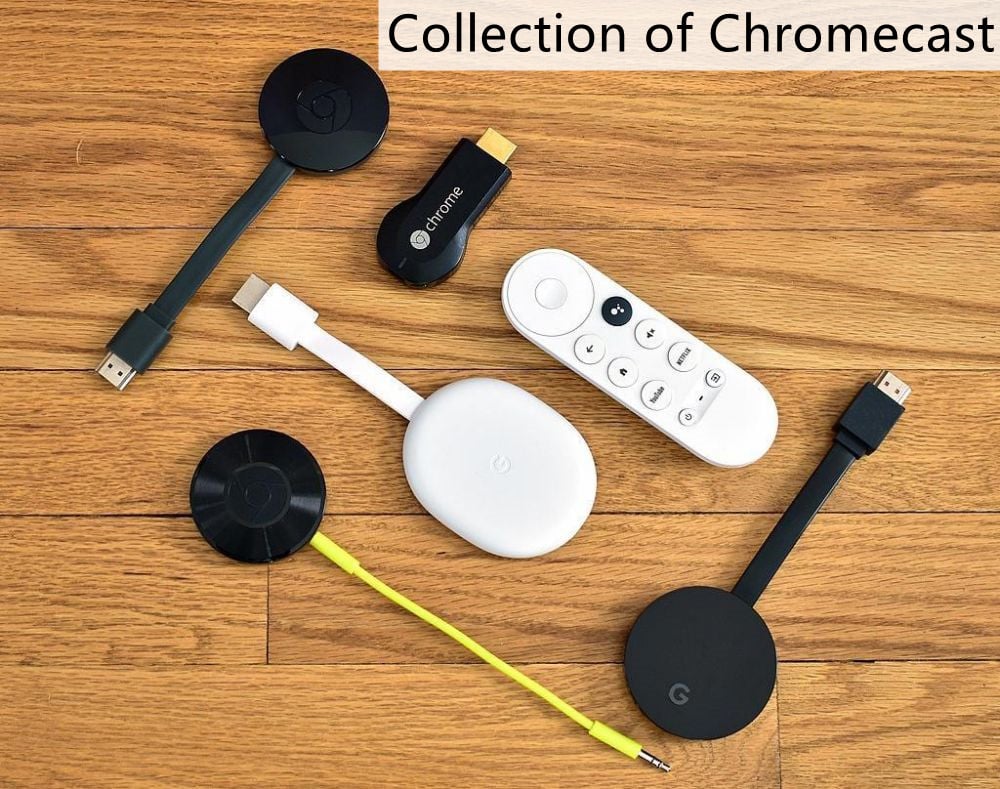 In 2020, Google released the Chromecast with Google TV. Google TV is basically a version of Android TV made specifically for Chromecast, and while it has some issues. It is an excellent alternative because of the OS it runs the new Chromecast is much more of a standalone device that actively replaces the entry-level cast of SDK-based Chromecast, which was last refreshed back in 2018 alongside the pixel 3 Series. It comes in at around the same price point though and is now the entry-level model at least for Google TV.
Right now, you can find the latest Chromecast with Google TV 4K and HD in the market for release in 2021 and 2022 respectively. The latest Chromecast with Google TV HD complements the Chromecast 4K, so you're probably wondering what's the difference.
2022 Chromecast with Google TV HD vs 4K Comparison​
When comparing the Chromecast with Google TV HD and 4K, there are many features that are the same as long as you look at the first sign. By the comparison bellow, you may find how they are different and make your choice.
The Design of the Chromecast​
On the surface, you're looking at two very similar devices. The body of the Chromecast HD itself has the same minimal oval design that's easy to tuck away behind a TV, or even a monitor both have the same short HDMI cable that lets the Chromecast hang off the back. A USBC port at the bottom for power and extending with accessories. If you want to do that the remotes themselves, they're even identical with the same button layout and design.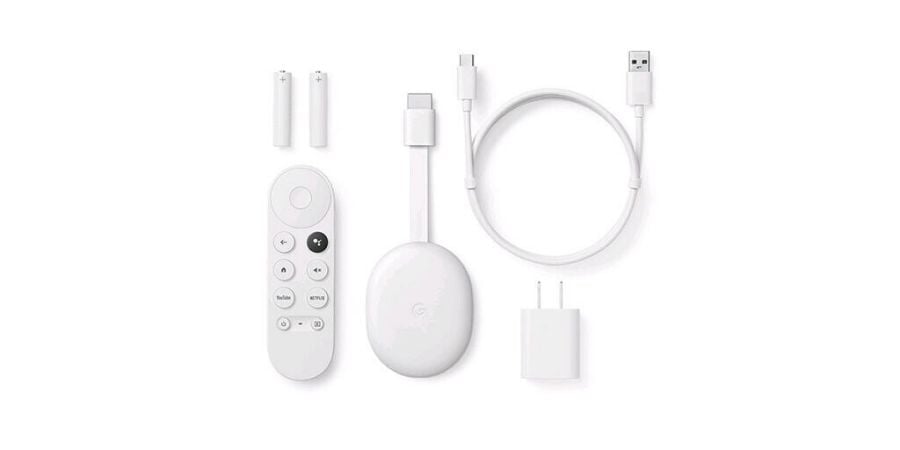 The Color of the Chromecast​
Besides that, another somewhat minor downside is actually the lack of colors offered on the new Chromecast HD. If you recall the Chromecast with Google TV 4K from 2020 has several different colors for you to choose from, each with a matching remote. Those colors were a nice light blue called sky and a pastel Coral called Sunrise of course. There was also the white version for boring individuals like myself. Unfortunately, that white version is the only option offered for the Chromecast HD. Although it might not be a problem, as at the end of the day, this is going to be sitting behind the back of your TV anyway.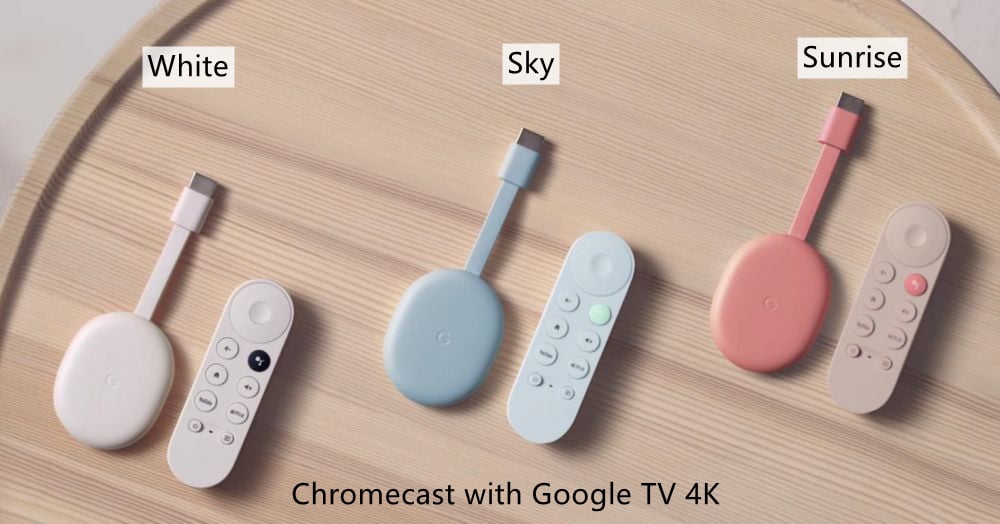 But considering they are a $20 price gap that might not be a great option given that both Chromecast are externally identical.
We hope we could see new colors down the road for the Chromecast HD version in the future like the Chromecast 4K, as of right now though we'll have to deal with this plain white model. And for the most part, we don't think it's much of an issue. Both of these devices are great, and the original Chromecast with Google TV HD and 4K are fantastic little streamers that make a great addition to most TVs.
The Core of the Chromecast​
The real difference comes with the internal structure, as the names Chromecast HD VS Chromecast 4K imply the Chromecast with Google TV HD supports basic full HD video out to 60fps now.
The Chromecast HD only outputs 1920x1080 video, and it won't look as good or as crisp on 4K TVs. The device still handles HDR content or high dynamic range content, giving it a little extra life though even with that the difference in resolution is actually noticeable in some instances, especially as we know you do have a 4K TV and run it on there.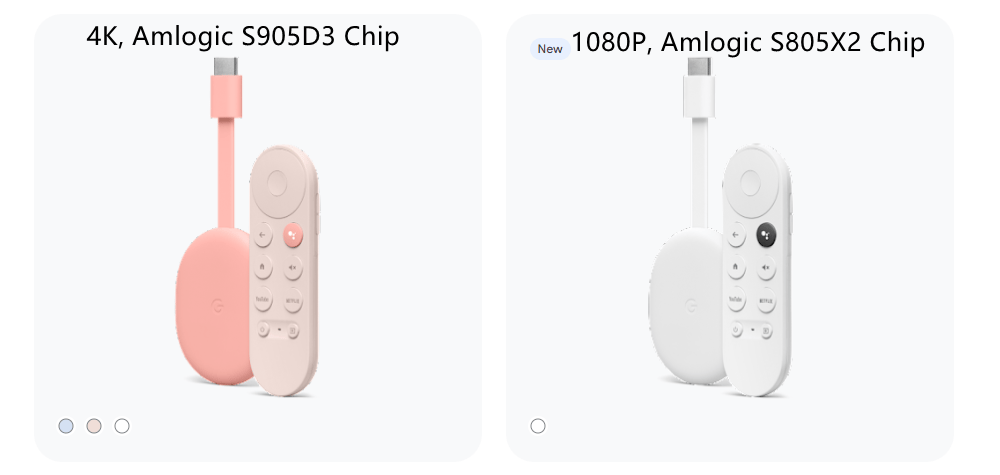 As for the Chromecast with Google TV 4K version, this streams at UHD for most streaming apps, like Hulu, still don't actually process in 4k, which is more of a Hulu responsibility than the Chromecast itself. But for the most part, everything that you will stream on this device looks crisp and sharp at 4K resolution, and the hardware on the new Chromecast HD device actually limits the resolution anyway. Therefore, if 4K content is a must-have for you, then go for the Chromecast 4K rather than the Chromecast HD.
The Storage of the Chromecast​
As far as storage you're looking at the same poultry 8 gigabytes of internal storage for both of the Chromecast HD and 4K, which in our opinion should be expanded. As for the RAM, there is a decrease to 1.5 gigabytes in the 2022 Chromecast HD, while the former version of Chromecast 4K is 2 gigabytes. This is actually completely fine in certain use cases. For those who have sub 4K and even all the TVs, the Chromecast HD is actually a fantastic option for making a smart TV or turning an old set into a smart TV simply by equipping it with the power to beam loads of content.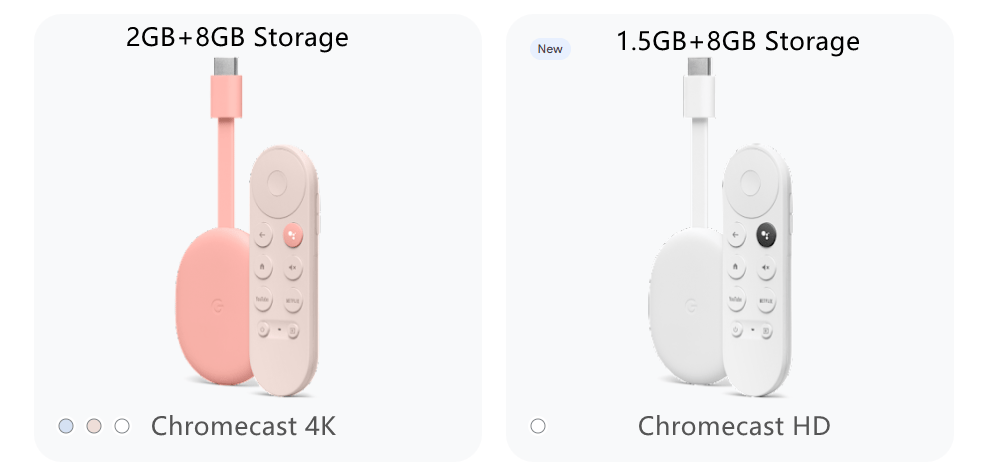 On top of that, just like the old Chromecast that we're used to buying a 4K device and equipping it to an HD TV, it doesn't actually make all that much sense, especially when there is or admittedly minor cost difference.
The Price of the Chromecast​
The Chromecast with Google TV 4K version is currently available for purchase at around $46 on platform like Amazon and the Chromecast HD is around $20. To begin with, there is a pretty significant price difference between the two devices, especially at this low price range. The older model that handles higher resolution video is priced at 49.99 in the US or 59 pounds in the UK. As for the Chromecast HD, the price is a little easier to swallow at 29.99 in the US, or 35 pounds in the UK.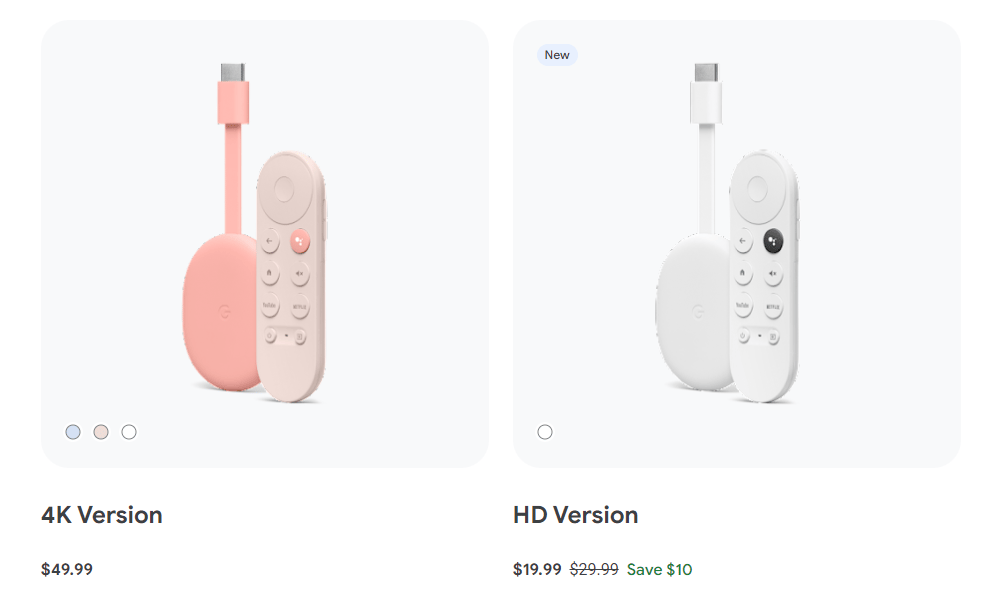 In European markets again, we think this is a great middle-ground price for those who just need to spruce up all the TVs and don't want to kick them out completely, or don't need to completely keep these out completely.
The Connectivity of the Chromecast​
As for connectivity, both Chromecast HD and Chromecast 4K support connectivity with devices such as phones and computers via Bluetooth, and they both get networked via Wifi and charged via USB-C.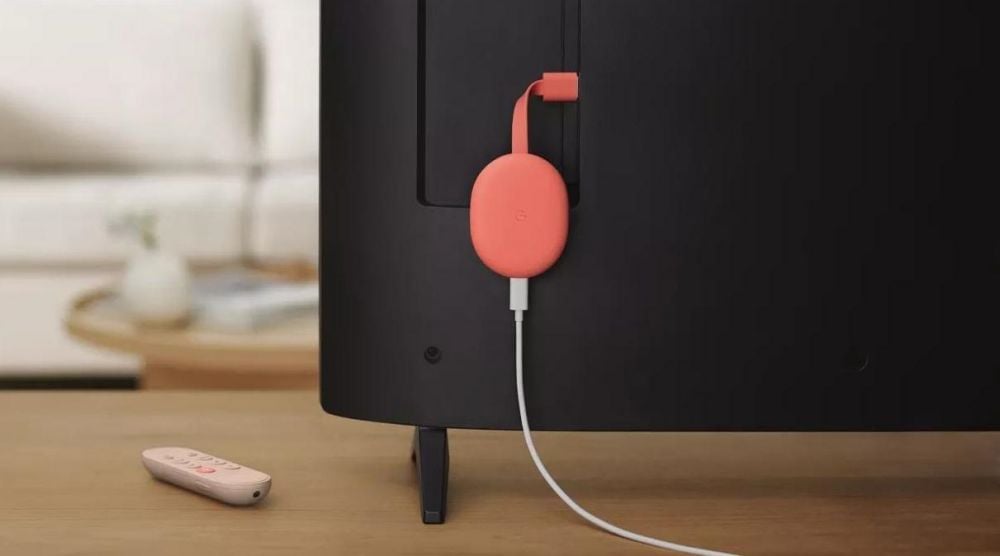 One big downside that we found to the Chromecast with Google TV even back in 2020 is the charging method. Now it is charged or powered via the common USB-C. The Chromecast still needs its own brick and a dedicated power outlet to be sufficiently powered that it will actually work. We were hoping that this newer version would have fewer demands and therefore would be able to draw enough juice from the USB port behind most TVs, but that's not the case. This time around just like the 4K 2020 model, the Chromecast HD also needs its own brick and outlet to stay powered on.
Chromecast 4K vs 1080p: How to choose?​
The little Chromecast HD brother is a wonderful tool for TVs that don't need 4K content and turning all the TVs into more capable ones. but there is something that you may need to think about is that it only supports 1080p contents and do not have any 4K content. They're meant for specific applications and because Google didn't stray too far with this new HD model.
Model
Chromecast with Google TV (4K)
Chromecast with Google TV (HD)
Release date

2020.9​

2022.9​

Launch price

49.99​

29.99​

System on a chip
Amlogic S905D3 (1.9 GHz quad-core ARM Cortex-A55) and Mali-G31 MP2 GPU
Amlogic S805X2 (quad-core ARM Cortex-A35)
Memory
2 GB
1.5 GB
Storage
8 GB
8 GB
Display
4K Ultra HD @ 60fps
High dynamic range (HDR10, HDR10+, Dolby Vision, HLG)
1080p HDR @ 60fps
High dynamic range (HDR10, HDR10+, HLG)
Remote control
Yes
Yes
Connectivity
HDMI (can use CEC)
Wi-Fi (802.11 b/g/n/ac @ 2.4/5 GHz)[49]
Bluetooth 4.2
Ethernet (with Ethernet power adapter)
HDMI (can use CEC)
Wi-Fi (802.11 b/g/n/ac @ 2.4/5 GHz)[49]
Bluetooth
Ethernet (with Ethernet power adapter)
Power
USB-C
USB-C
Dimensions
6.38× 2.40× 0.49 inches
6.40 in × 2.40 in × 0.49 inches
If you're looking at a little TV device for general streaming, or a solid alternative to the Roku Express or the Firestick 4K, which retail also around 30 to 50 dollars respectively, the Chromecast HD and 4K are actually nice options. Check out the comparison of the
2022 Roku Express vs Fire TV Stick 4K Max
, and the
2022 Chromecast with Google TV HD vs Roku Express
.
In terms of the user base for these Roku, Firestick, or Chromecast, I'm not entirely sure which is the best for most people. I'll probably weigh you the 4K model. But for those out there who maybe have an older relative who really wants to have a remote to use these, the HD version might be a great option, as it's cheap. It gives you a really nice functional UI to use, and it's just a great tool as you get all of those functions and features of the old SDK-powered Chromecast of old.
Another thing to note is that this 2022 Chromecast HD new version actually comes with Android 12 or an Android 12-based UI installed. There isn't a great deal of difference and you probably won't experience much difference between them. But for most people, we'd wage it as I said, the 4K one might be the perfect one for you even though it is a little older overall though.
Last edited: