Huawei Smart Screen V55 is about to be released in 2022, while upgrading the 4GB+16GB memory of the 2021 model to the 4GB+32GB memory of the 2022 model, or maintaining the launch price of the 2021 model.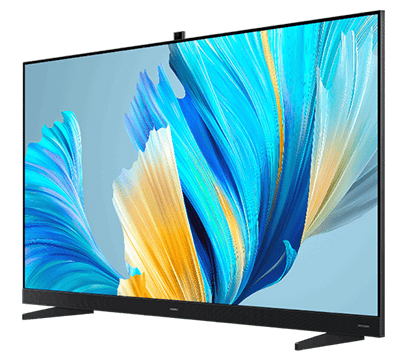 In terms of appearance, Huawei Smart Screen V55 2021 is equipped with a 4K, 120Hz, 55-inch LCD screen on the front, and the viewing experience is very good. The frame is made of aluminum alloy, and with the die-cast aluminum base, the TV looks full of texture.
The back of the fuselage is made of plastic material, and the whole TV is a one-piece structure. It is worth noting that the top of the TV is also equipped with a 24-megapixel lift camera.
This TV is equipped with the Honghu 818 quad-core processor platform with powerful performance. In terms of sound effects, the built-in 8W left and right channel speakers, a 20W woofer and a pair of passive radiators have passed the sound field certification of Devialet Cinema.
In addition, the sound system supports vertical 3D surround sound field and split sound, so there is no need to repeat the high-quality sound experience. The TV is also equipped with the Hongmeng system, and with the ecology of Shanghongmeng, the daily use experience is better.
The upcoming smart screen V55 2022 model, in addition to the exposed memory size upgrade, may also make certain upgrades to the screen and other aspects. I believe that this Huawei Smart Screen V55 will bring us more different experiences.