This article will be about the 2022 Roku Ultra vs Fire TV Stick 4K Max 2021.
2022 Roku Ultra VS Fire TV Stick 4K Max Review​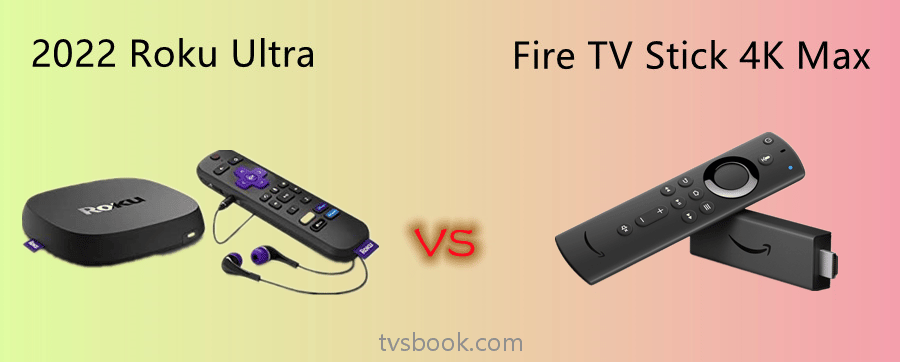 The Roku Ultra predecessor launched in 2020 with 4K and HDR support. In May 2022, this excellent player received an update. In addition to the Roku Ultra's excellent streaming capabilities, the 2022 Roku Ultra has been upgraded mainly to remote voice control.
On the other hand, the Fire TV Stick 4K Max is the latest version of the Amazon Stick series launched in 2021. Except for the launch of another type of Fire TV Cube 3rd Gen in 2022, Amazon did not launch an updated Amazon Stick.
In fact, the Roku Ultra and Fire TV Stick 4K Max are both very popular small streaming devices. They come from different brands but offer many similar features. When we compare these two streaming products, we want to make a judgment by combining their prices and features.
Specs
Roku Ultra 2022
Amazon Fire TV Stick 4K Max 2021
Launch Year
2022
2021
Price
$99.99/$68.84
$54.99/$34.99 on Black Friday Deal
Demension and Weight
1.0 x 4.9 x 5.0 inches
167.2g
4.25 x 1.18 x 0.55 inches
43.4 g
SoC/OS
Roku OS, CPU ARM Cortex A55
Mediatek MT8696 + MT7921LS
(Quad-core CPU 1.8GHz, GPU 750MHz)
Fire OS 7
Network
802.11ac dual-band MIMO Wi-Fi(2.4 GHz / 5 GHz)
10/100 Base-T Ethernet
WiFi 6 (ax) with 2x2 MIMO
RAM+ROM
2GB+4GB
2GB+8 GB
Picture Quality
HD TVs
4K TVs*(Up to 2160p at 60fp)
4K HDR TVs*(Dolby Vision® at 60fps, HDR10/10+ HLG)
4K Resolution
HDR10,HDR10+, HLG
Dolby Vision
Audio
Digital stereo over HDMI
DTS Digital Surround
Dolby Atmos
Dolby Vision, Dolby Atmos audio
Bluetooth
Yes
Bluetooth 5.0
Streaming Services
Sling, Hulu, Netflix, Disney+, Prime Video, HBO Max
Amazon Prime Video, Netflix, Disney Plus, Now, BBC iPlayer, ITV Hub, All 4, My5, UKTV Play, IMDb TV, Eurosport
Casting Function
Apple AirPlay
Chromecast
Voice Remote
Roku Voice Remote Pro
Alexa Voice Near-field Alexa control
Connectivity
Power
HDMI 2.0b
Ethernet 10/100
USB 3.0
HDMI 2.1/eARC/ARC
Ethernet 10/100 Mbps (with external dongle)
2022 Roku Ultra Quick Review​
The latest version of the Roku Ultra 2022 doesn't have any significant updates on the device itself, but it's still a powerful and airy streaming device. with support for Dolby Vision and HDR 10, HDR10+, HLG and more, 4K content can be played here without any stress. It's also very fast, so you can enjoy 4K HDR content across a wide range of apps and services.
Otherwise, the 2022 Roku Ultra features Voice Remote Pro. The Roku Ultra's remote control includes a headphone jack, which will support you to use headphones to listen to what you are watching without worrying about disturbing others. In addition, it is a remote control that can be easily recharged and features TV controls and personal shortcut buttons as well as a voice retrieval remote.
All in all, the Roku Ultra is a high-end streaming device. If you're looking for a streaming device that can play 4K content, this is a great choice.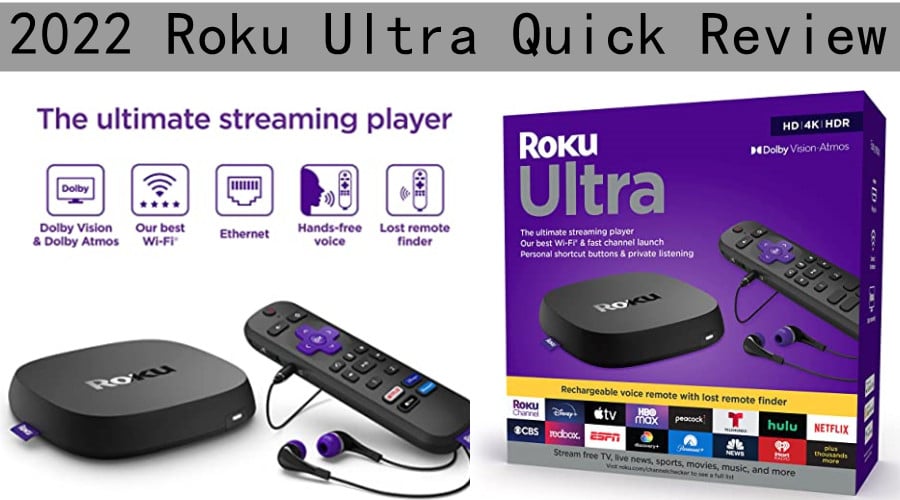 Pros
Voice Remote Pro with hands-free voice control, headphone jack and remote finder
Apple AirPlay 2 support
Powerful selection of media apps
Cons
Voice functionality still lags behind Amazon Alexa and Google Assistant
2021 Fire TV Stick 4K Max Review​
The Fire TV Stick 4K Max is a compact streaming device, but a very powerful one. This $35 streaming device comes with 2GB+8GB RAM and ROM. So the Fire TV Stick 4K Max can run 4K HDR content smoothly and also supports Dolby Vision and HLG. In addition, this streaming device supports WIFI 6 with higher speeds. Although unfortunately, enjoying high-speed internet assumes that you have a Wi-Fi 6 router and the best wireless connection conditions.
Overall, the Fire TV Stick 4K Max is a TV streaming stick that offers superb performance at a favorable price. With Bluetooth 5.0, HDMI 2.1, and WiFi 6, as well as support 4K, Dolby Vision, HDR10, HDR10+, and HLG, and a decent amount of running memory, this is one of the best streaming devices at its price point. Even in the comparison of the
Amazon Fire Stick vs Apple TV 4K 2022
, it has its merits.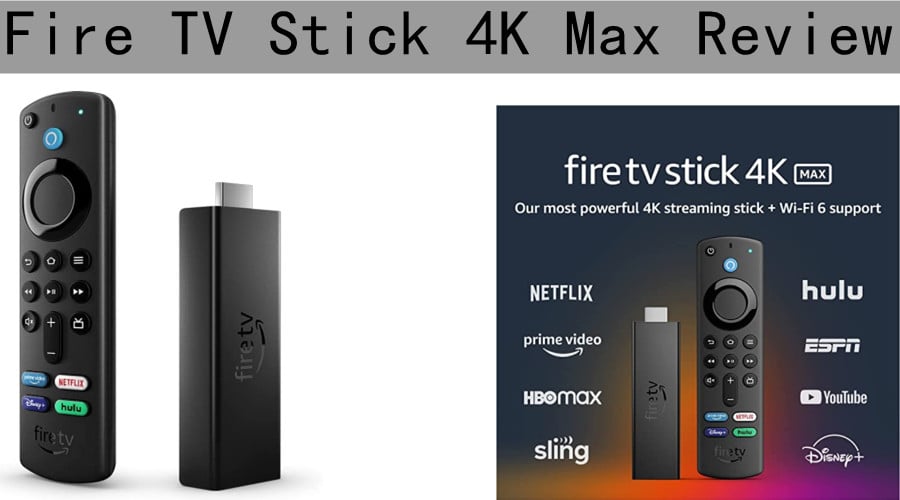 Pros
Fast Performance
Lots of apps and services
Amazon Alexa Voice Control
Wireless Networking 6
Cons
4K HDR media streaming doesn't really take advantage of Wi-Fi 6
No Apple AirPlay or Google Cast
2022 Roku Ultra VS Fire TV Stick 4K Max Comparision​
Appearance Design​
The 2022 Roku Ultra is a matte black plastic case with rounded corners that measures 1.0 x 5.0 x 4.9 inches (HWD). It has a small window for LED indicators on the front edge, Roku's signature purple fabric label on the left edge, and a button for the remote viewfinder function on the right edge. On the back, there are HDMI, USB and Ethernet ports, as well as a power adapter connector. The Roku Ultra device is small, simple and easy to install under a TV or in a media console cabinet, but it's not like the Fire TV Stick 4K Max, which hooks up to the HDMI port.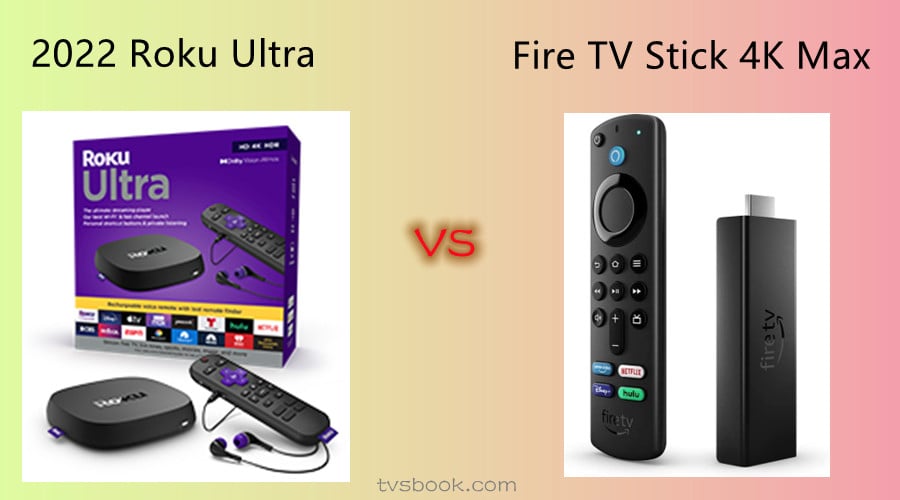 The Fire TV Stick 4K Max is a regular rectangular black stick measuring 3.9 x 1.2 x 0.6 inches (LWD) with an HDMI plug sticking out of one end. There is a micro USB port on the side of the stick. The newer USB-C port would be better as it is easier to plug in, but it is only used for power. There are no other connections on the device, and there are no lights or controls. To connect to a wired network, a separate dongle is required.
Display and Audio​
These two devices are comparable in terms of picture quality output. Both the 2022 Roku Ultra and Fire TV Stick 4K Max can output video up to 4K resolution with support for High Dynamic Range (HDR) content, including Dolby Vision, HDR10, HDR10+, and Hybrid Log Gamma (HLG). In addition, they can output Dolby Atmos audio. Neither of these devices comes with speakers. When you use them, the sound is still output from your TV device. If you are looking for a better sound quality effect, we recommend you use it with a soundbar.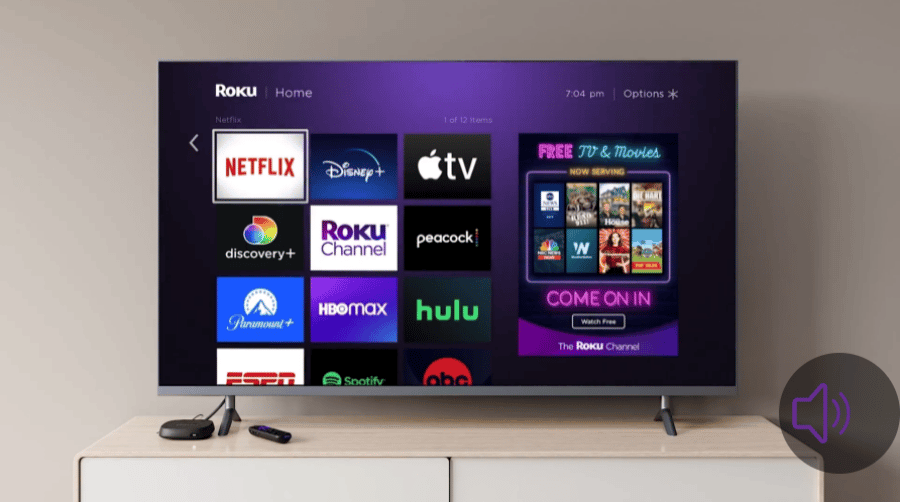 Remote​
In terms of remote control performance, the Roku Ultra 2022 comes with a major upgrade to the Voice Remote Pro. In addition to the Back, Home and Power buttons located above the navigation pad, there's a pinhole microphone here. Voice Remote Pro supports hands-free voice control, voice retrieval of the remote and private listening capabilities. You can play controls, two programmable function buttons and dedicated service buttons for Apple TV+, Disney+, Netflix and Paramount+ are located below the navigation pad.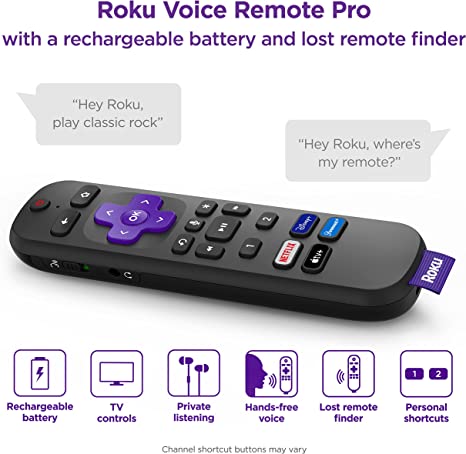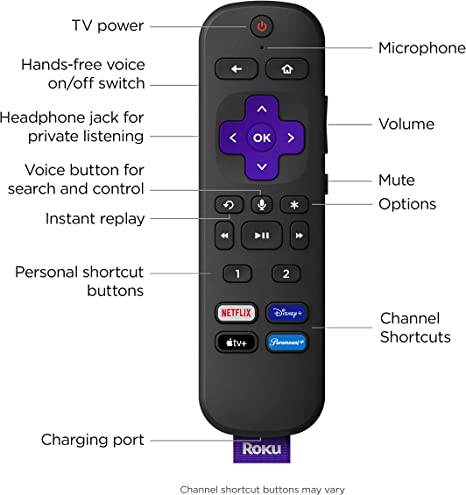 Plus, you'll get a pair of headphones in the box that can be used with the remote to let you listen to your TV in privacy. It's worth noting that if you can't find the remote, just press the remote finder button on the Ultra and its speaker will beep. The remote relies on a built-in rechargeable battery, which you can charge via the micro USB port under the purple tab.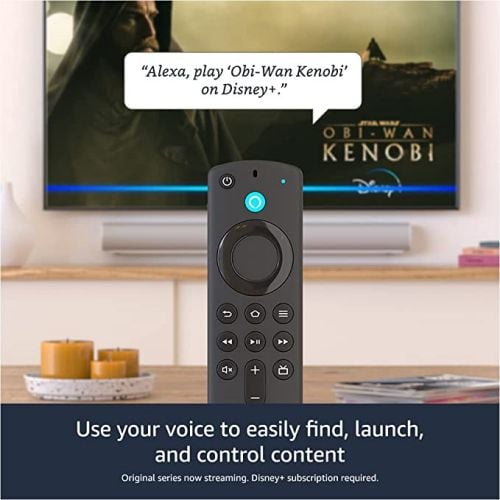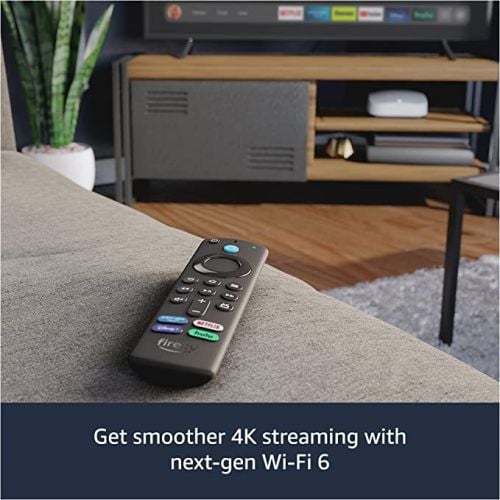 Compared to the Roku Ultra remote, the Fire TV Stick 4K Max comes with a Fire TV remote that supports voice functionality but does have less voice retrieval and a headphone jack. Amazon launched the
Alexa Voice Remote Pro
in 2022 with similar features, which is compatible with the Fire TV Stick 4K Max but requires additional purchase.
Streaming Service​
The Fire TV Stick 4K Max main page is organized around the Amzon service, but you can find more than one of all the major video streaming services, including Amazon Prime Video, Apple TV, Disney+, HBOMax, Hulu, Netflix, Paramount Plus, Peacock, Twitch, and YouTube. If you use your TV's audio or connect to any of its speakers, most major music streaming services are also available, including Amazon Music, Pandora, SiriusXM, Spotify, Tidal, and YouTube Music.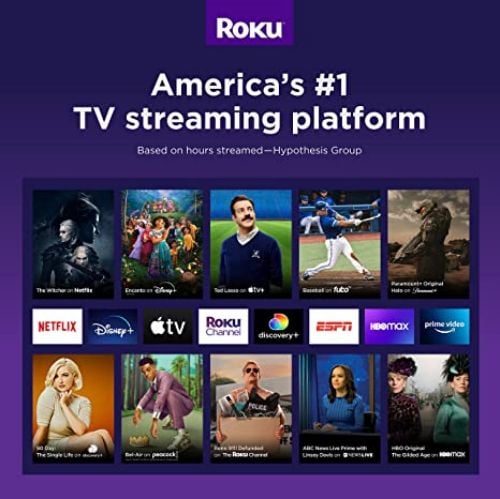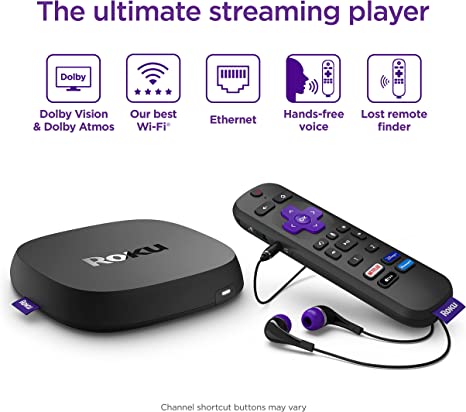 Roku offers a wide range of apps and service channels covering all major video streaming services, including Amazon Prime Video, Apple TV+, Crunchyroll, Disney+, Hulu, Netflix, and Sling TV. Roku also offers a number of free content services that don't require a subscription and third-party services like Pluto TV and Tubi through its in-house Roku channel. Compared to the Fire TV Stick 4K Max, the Roku Ultra offers a USB port that also allows you to play local media from a USB drive.
Connectivity​
In terms of connectivity, the Roku Ultra has more ports than the Fire TV Stick 4K Max, but the Fire TV Stick 4K Max has better Bluetooth and wireless transmission. the Roku Ultra has Power, HDMI 2.0b, Ethernet and USB 3.0 ports. Its HDMI port can be used to connect to a TV, in addition to wired networks and USB external devices. The Fire TV Stick 4K Max has only one HDMI port for connecting to a TV, but it supports HDMI 2.1 data transfer.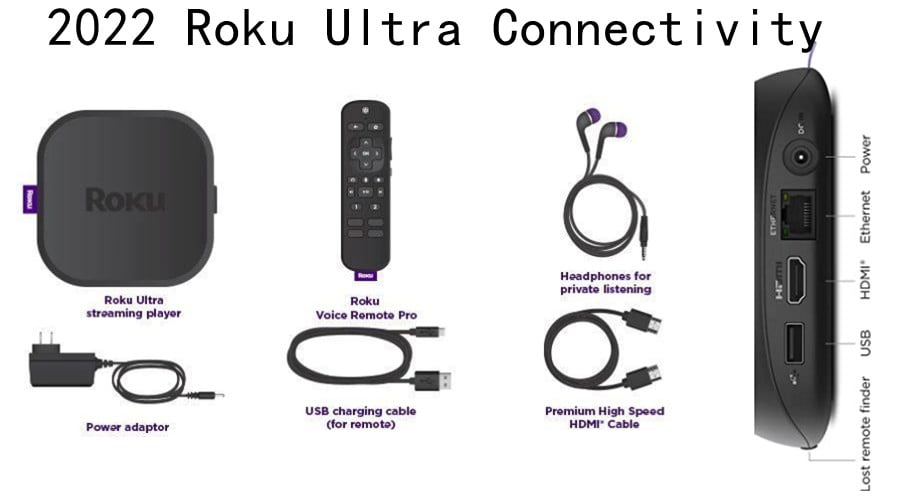 In addition, both devices support mirroring, and the Roku Ultra supports Apple AirPlay 2, which means you can stream any content from your iOS device or Mac. And the Fire TV Stick 4K Max supports Chromecast.
OS, ROM+RAM​
In fact, the biggest difference between the Roku Ultra and Fire TV Stick 4K Max is the Roku TV and Fire TV systems they run respectively.
The Roku interface is much more minimalistic and clean. In the Roku interface, you won't see big ads taking up half of the screen. The menu bar is on the left, where options like search, settings, and streaming reviews are available. In addition, you can access updates personalized to your interests in My Subscription Feeds, an aspect of Roku's personalization that Fire TV can't offer.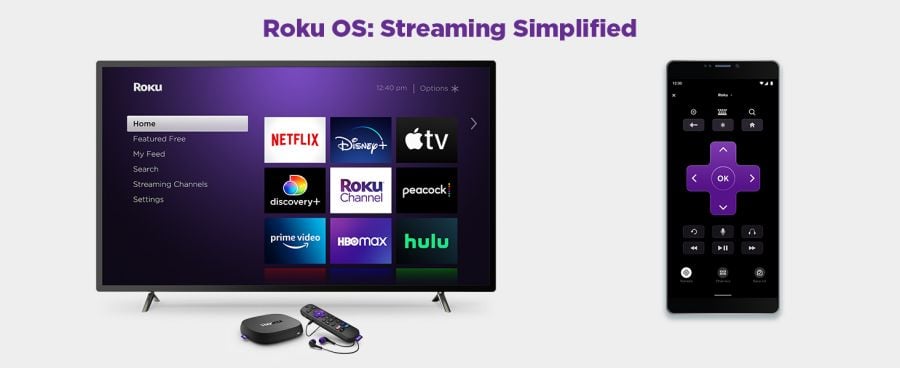 Compared to Roku OS, the Fire OS interface is a bit confusing. On the home screen, you'll see first-party ads taking up almost half the page, which can be a bit intrusive for some users. fire TV's apps are arranged in a rotating format, and you can access all the options from the menu bar at the top of the screen. fire TV doesn't offer much in the way of personalization, but they will offer you personalized content suggestions based on your streaming habits.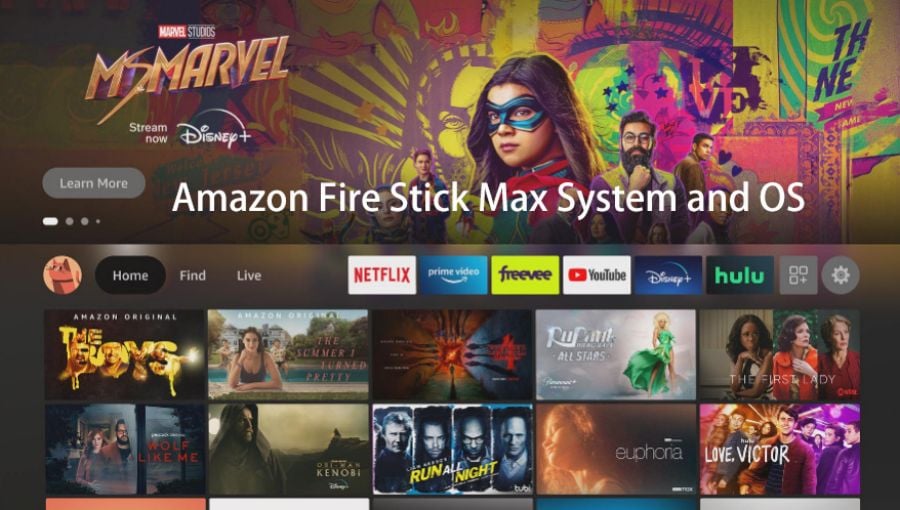 However, the Fire TV Stick 4K Max comes with 2GB RAM and 8GB ROM, while the Roku Ultra only has 2GB RAM and 8-4GB ROM. This means they have the same running space, but the Fire TV Stick 4K Max can store more streaming apps.
2022 Roku Ultra vs Fire TV Stick 4K Max Summary Verdict​
All in all, the 2022 Roku Ultra and the Fire TV Stick 4K Max are two devices that have their own merits in terms of performance, but the main difference is the system interface and price. You can get the 2022 Roku Ultra for $69 (including a pair of headphones) or the Fire TV Stick 4K Max for $35.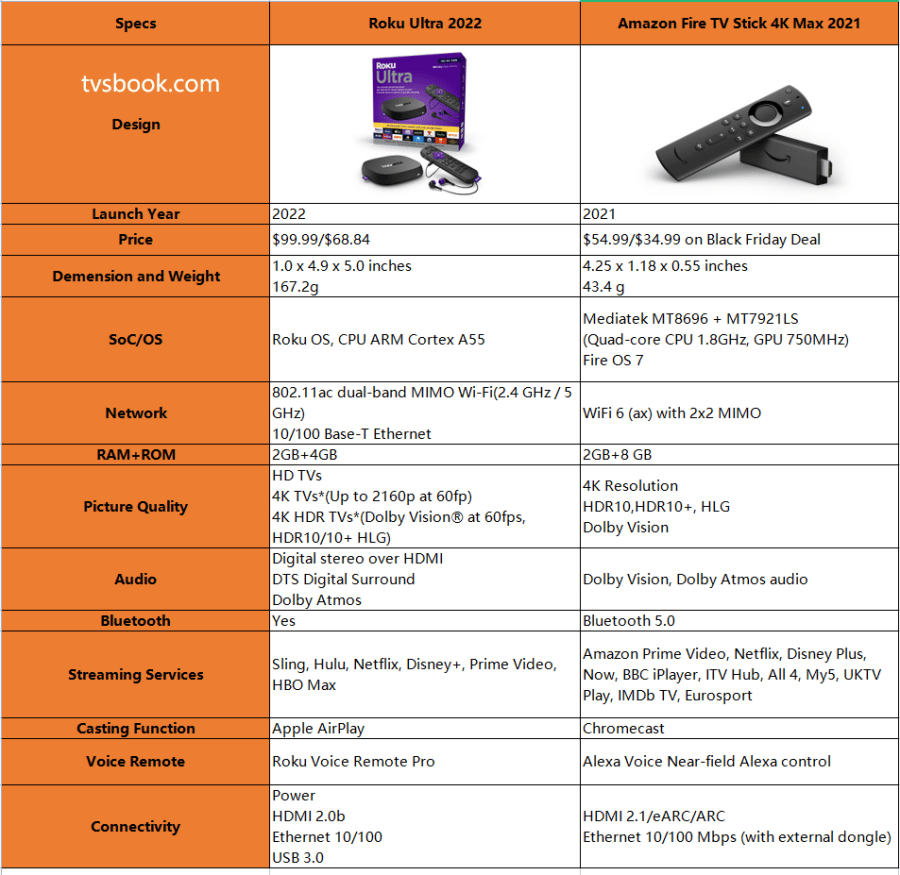 If you want 4K streaming, hands-free voice control, and Apple AirPlay support, the Roku Ultra is a good choice. If you don't need Ethernet and a USB port, we recommend the Fire TV Stick 4K Max, which has more storage space, but note that it has Amazon ads on its interface.