A new remote control, Alexa voice remote Pro was announced by Amazon, which is an add-on to the Fire TV sticks, Fire TV devices, and other devices like the cube fire TVs. All the details are coming up, and this article will help you know all about Alexa voice remote Pro, including the features, price, and others.
What are Alexa Voice Remote Pro Button Features?​
When looking at the remote itself, it's got the TV functions on it. There's a power button for turning your TV on and off. The Alexa button is on there as well, it's got the same familiar circle and the middle button. As you can see, there is the back button, the home button, the menu button, the rewind button, the fast forward, the play pause, and the volume up and down.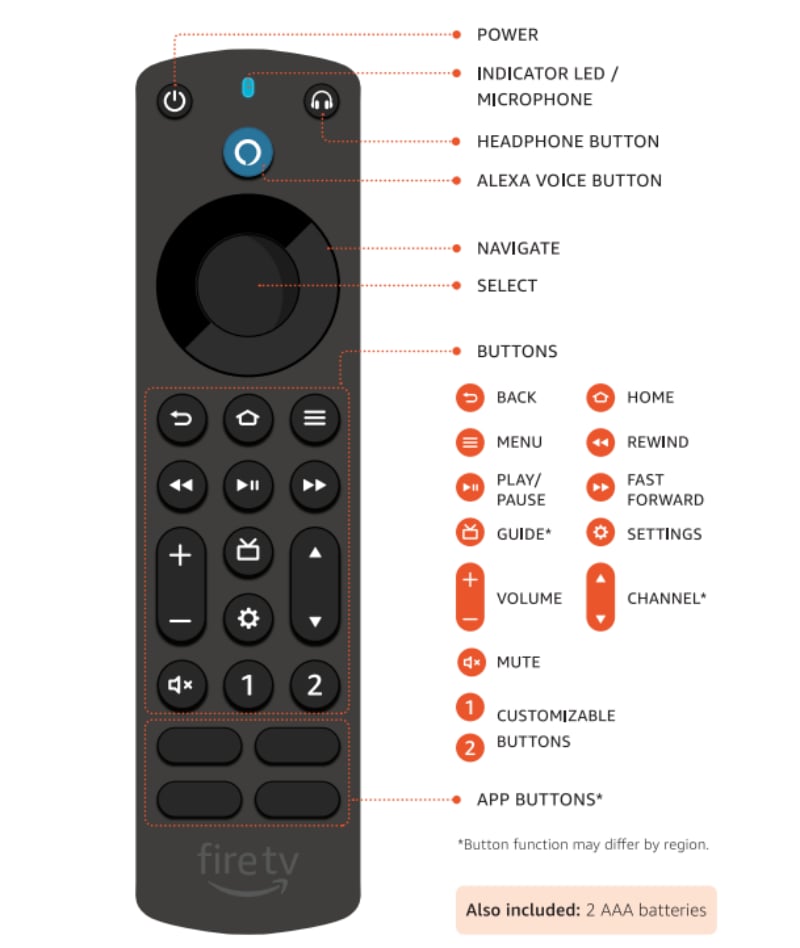 There is also a TV button which is not available on all remotes. It is to get you into the live TV section. We've got the mute button and four pre-programmed buttons at the bottom, these will vary from country to Country.
Find My Remote Function​
We know that the new Alexa voice remote pro has an Alexa find my remote function on it. Users can use the Alexa app Fire TV app or a device with Alexa and a built-in speaker inside. The Alexa voice remote Pro will emit a ringing tone so that you can easily locate a lost remote control. The remote finder feature has a range of up to 10 meters and requires the Fire TV device to be turned on to operate the other thing it has handily.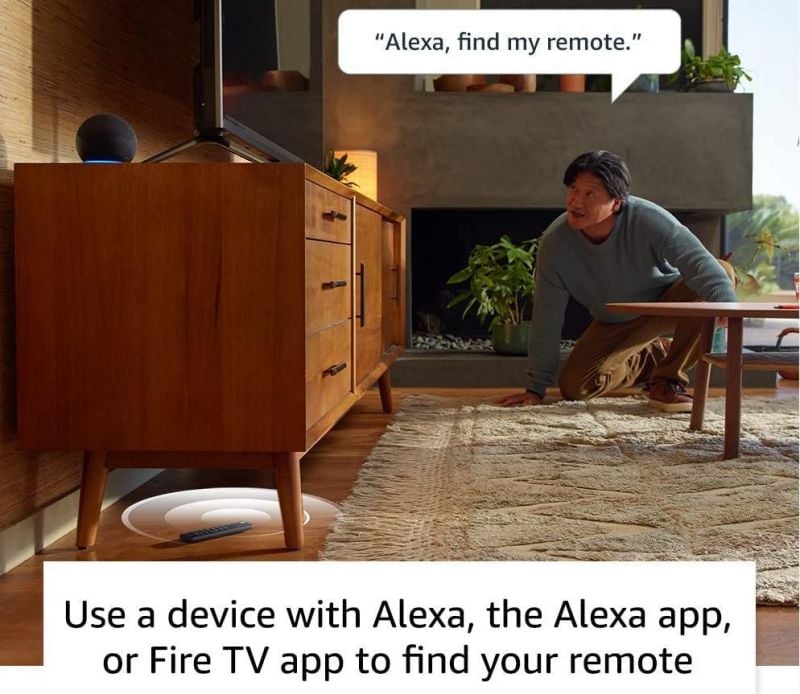 Backlight for Dimly Room​
The other thing I'd love about the Alexa voice remote pro is the backlight feature. Basically, when you pick up the remote control, and it feels movement, then the backlight comes on. It can come on in dimly lit rooms to help you find those buttons.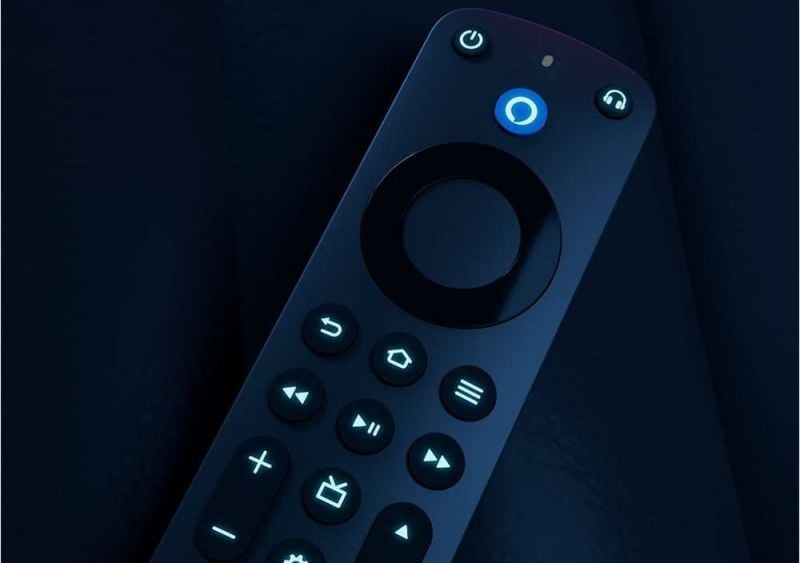 We've all been through that when pausing a video and accidentally hitting the wrong button and ending up stopping it, which is a right pain in the backside, isn't it? So as I say, as soon as you pick up the remote control, the backlight should come on as soon as it detects movement, and you can see the buttons. They are very handy because in some remotes the backlight doesn't come on until you actually touch the buttons.
Quick Bluetooth Button​
Let's look at some of the new buttons on there. The first one in the top right-hand corner is the headphone button. When you push the headphone button it will actually take you to the Bluetooth menu on your Fire TV device and allow you to connect to a set of headphones quickly. Before that, you had to go into the settings of the Fire TV device and find Bluetooth and devices and then go in there. But now, there is a shortcut that takes you straight to that menu, and you can quickly link up your Bluetooth headphones.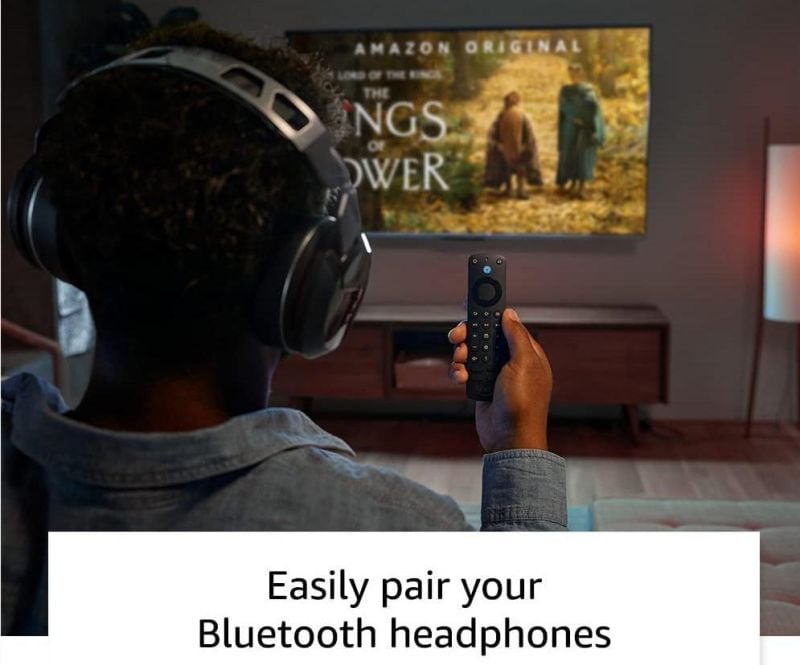 Quick Settings Button​
The next button you'll notice is the
Cog
just below the live TV button, which enables you to go quickly into settings so that you can adjust things on your Fire TV device.
Customizable Buttons​
The next thing is the two buttons underneath button number one and button number two. These are customizable buttons, so you can create your own shortcuts to favorite channels, and favorite apps or you can program it to do some kind of Alexa command. So when you're playing a movie, you can hit one of those buttons, and perhaps it'll dim your lights, shut your curtain, and do whatever you wanted to do really. This means you can program them to turn off your smart lights if you want or program them to activate the devices you use most often. You can also turn off multiple devices at once, or any other device you set up.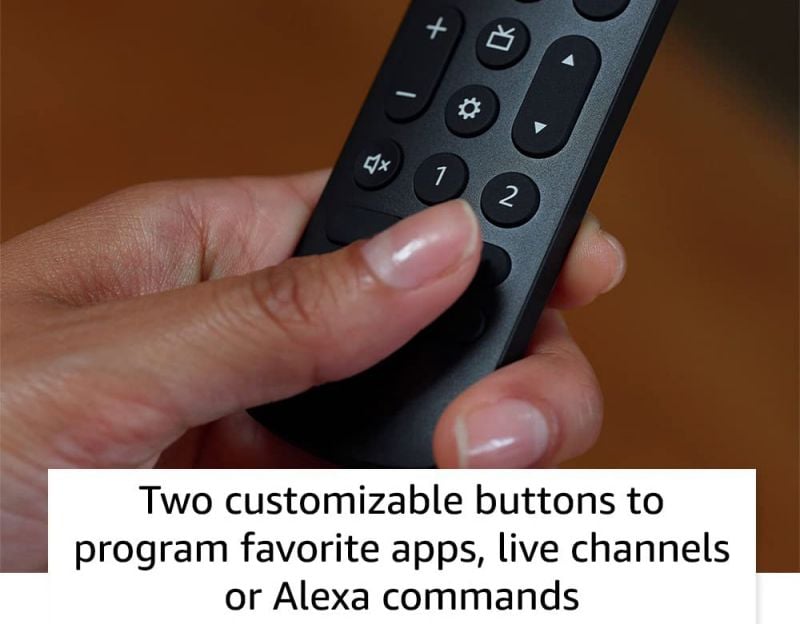 Pre-programmed for Certain Apps​
The four buttons on the Fire TV remote bottom are pre-programmed to go into certain apps. Now if you're in the USA you'll get Prime Video, Netflix Disney plus, and Hulu. If you're in the UK, Austria, Canada, Spain, Mexico, Italy, Germany, Austria, or France, then you're gonna get Prime Video, Netflix, Disney plus, and Amazon music. If you're in India you're going to get Prime Video, Netflix, and Amazon music. These app buttons will just take you straight to the app screen. This is really handy, and I wish they had this on all the remotes. To be quite honest with you and if you're in Japan you're going to have Prime Video, Netflix, and Amazon music. Depending on where you are in the world, depending on what Fire TV remote you'll get with the pre-programmed buttons.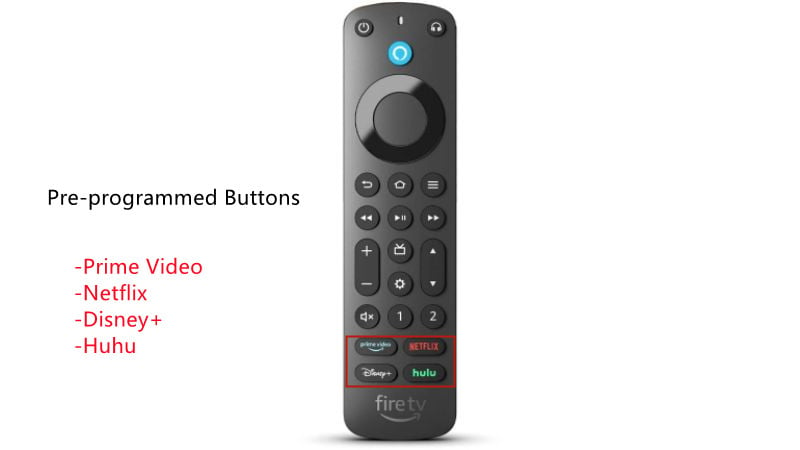 Are my Devices Compatible with Alexa Voice Remote Pro?​
You'll want to know before you buy Alexa Voice remote pro is that what Fire TV device compatible with it. Well, I can tell you now it's not compatible with first and second-generation fire TVs, or the Fire TV stick first generation, so none of those are compatible with this remote. Let's just have a look at the compatibility guide from Amazon so that we can see here the compatible devices.
Fire TV Cube (3rd Generation)
Fire TV Cube (2nd Generation)
Fire TV Stick 4K Max
Fire TV Stick 4K
Fire TV Stick (3rd Generation)
Fire TV Stick (2nd Generation)
Fire TV Stick Lite
Fire TV (3rd Generation, Pendant Design)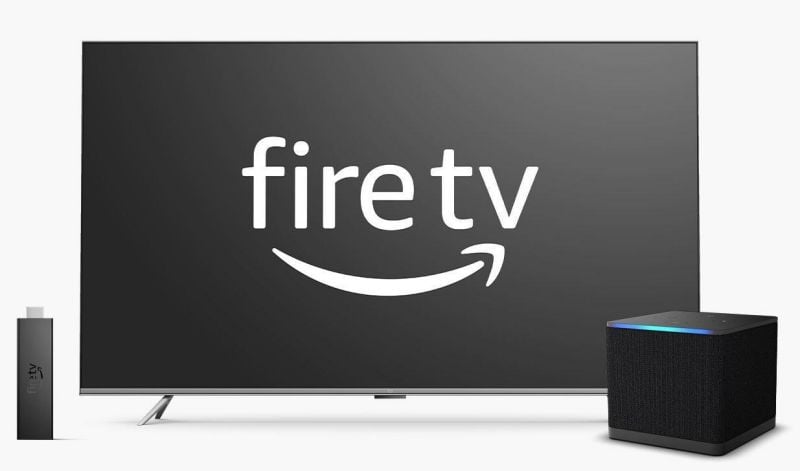 It's also compatible with Smart TVs so it's compatible with these:
JVC4KSmartTV-FireTV
JVC 4K Smart TV with Freeview Play-Fire TV
JVC HD- Fire TV
Bush 4K- Fire TV
Technika 4K- Fire TV
Ferguson 2K- Fire TV
Polaroid 4K- Fire TV
Obviously, compatibility will increase as more devices come out. Now it should be pointed out that if you're using this remote control as a replacement for a Fire TV as opposed to a Fire TV Cube or a Fire TV stick, then as it says there it does not have the four colored buttons, the red yellow green and blue that are found on smart TV TV remotes for Interactive Services through hybrid broadcast TV. So if you want colored buttons then there's no point using this as a replacement remote control for your smart Fire TV.
Here, what must be stressed is the compatibility of this remote on Smart TVs is only if it's got the
Fire TV operating system
in it. It won't work with any other TV so it won't work with a lot of Samsung TVs, or some Sony TVs. Some JVC Bush Technica Ferguson or Polaroid TVs must have the Fire TV operating system built into them. So check with your manufacturer first before you go out buying one of these.
How to set up Alexa voice Remote Pro?​
1. Insert batteries to power up your Alexa Voice Remote Pro. Press and hold your thumb on the arrow to release the latch.
2. Press the Home button, navigate to the menu bar, then select
Controllers & Bluetooth Devices > Amazon Fire>TV Remotes > Add New Remote.
3. Check if the new remote shows up in the list. If the new remote does not show up in the list, long press the Home button for 10 secs on the new remote.

Now Select the new remote from the list. You'll see an on-screen message when it has been successfully paired.
When will Alexa voice Remote Pro Be Available and What's the Price?​
Alexa voice remote pro is going to be released on the 16th of November 2022 worldwide, and the next thing you're going to want to know is how much is it going to cost.
Here are the prices of Alexa voice remote pro worldwide:
US: Alexa Voice Remote Pro – $34.99
UK: Alexa Voice Remote Pro – £34.99
Germany & Austria: Alexa Voice Remote Pro – €39.99
Canada: Alexa Voice Remote Pro – $44.99
Mexico: Alexa Voice Remote Pro – $1,099.00
India: Alexa Voice Remote Pro – ₹2,499.00
Italy: Alexa Voice Remote Pro – €39.99
France: Alexa Voice Remote Pro – €39.99
Spain: Alexa Voice Remote Pro – €39.99
Japan: Alexa Voice Remote Pro
Australia: Alexa Voice Remote Pro
Unfortunately, the price in Japan and Australia is not clear for now. If you got it, welcome to comment here and let me know. If you're going to buy the Alexa voice remote pro, what is going to attract you? Is it the backlight? Is it the fact that you can call it if you've lost it? Is it the two pre-programmable buttons? Is it to get into settings faster? Let us know in the comments down below.
Is the Alexa Voice Remote Pro worth buying?​
When to Buy Alexa Voice Remote Pro​
Alexa Voice Remote Pro works with almost all Fire TV streaming devices and TVs with Fire TV built-in, and it's starting in the U.S. for $34.99. That's not cheap. If you have an Amazon Fire TV streaming device or Fire TV, and have confirmed that it's compatible with Alexa Voice Remote Pro, you might be interested in it.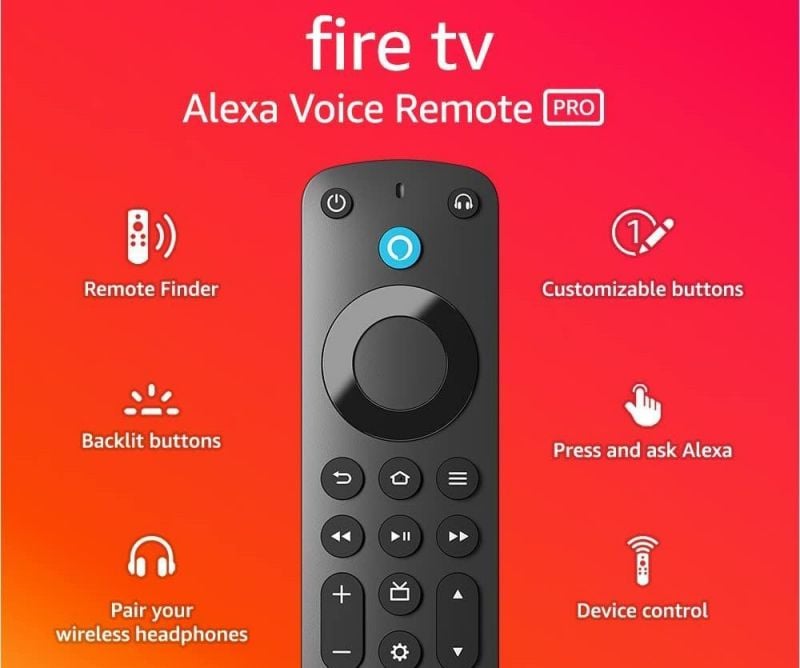 If unfortunately, you lost your original Alexa remote, then I suggest you consider purchasing the Alexa Voice Remote Pro with found back function. After all, you can find the remote with your voice, and avoid losing it again.
If you're a very careful and organized person, losing the remote doesn't bother you, and your Amazon remote works just fine, the Alexa Voice Remote Pro isn't a must-have.
Remote Finder Function: Dangbei Projector​
In fact, the remote control finder function is not a recent feature. As early as 2018, the Chinese company Dangbei released the remote control with
FindMe
function and applied it to Dangbei projector and Dangbei TV box devices.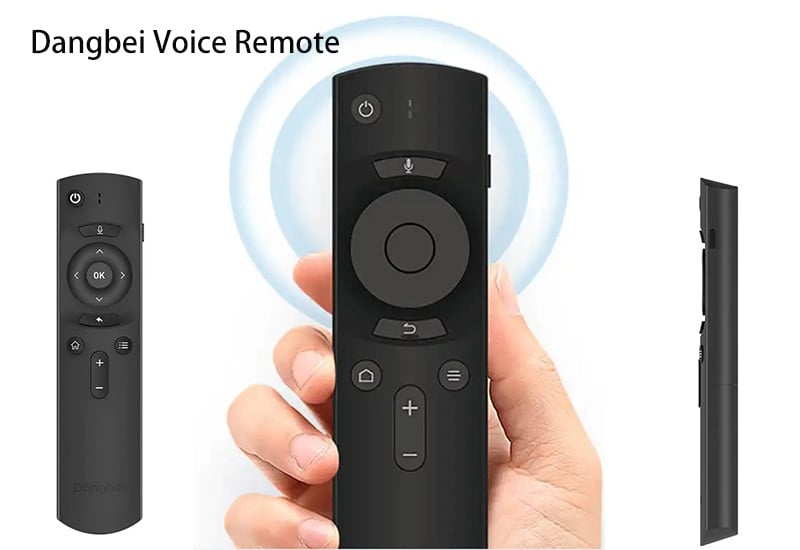 In the latest release of
Dangbei projector
, it is equipped with an improved and latest remote control. It can connect devices more smoothly and stably, and it supports multi-mode connections with the same network and account. In addition, it has a simple operating page, so you can connect it to your phone and freely switch pages to control the device.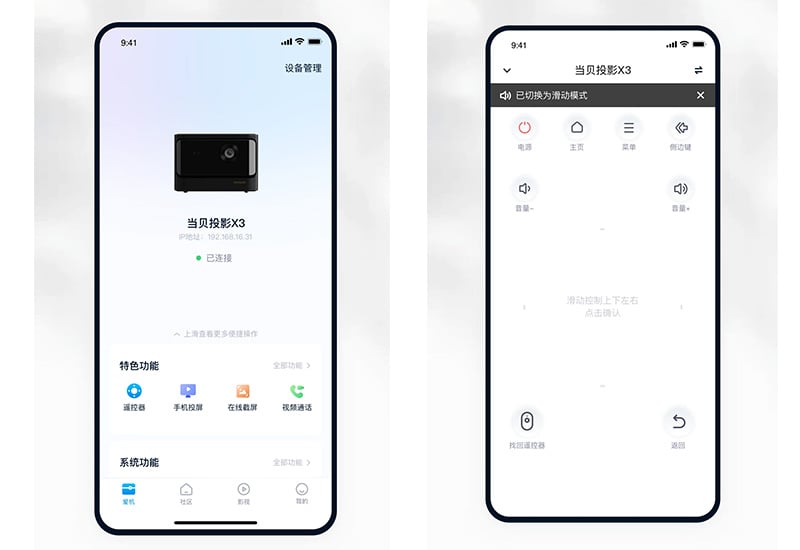 Dangbei remote control also features side buttons, long or short press of the side button will enter different functions. Long press of the side button will make the projector directly enter the auto-focus state for quick focus; and a short press will quickly call out the global setting functions and common function modules at any time on any page, including settings for keystone correction, network connection, size adjustment, brightness mode, 3D mode, etc.
In addition, you can also check the remote control power with Dangbei OS 3.1 system, so you don't need to worry about the situation of low power of the remote control anymore.
Last edited: