In recent years, with the introduction of next-generation consoles and new AAA games, the demand for high-performance TVs from gamers has increased dramatically. With this comes a variety of "gaming TV".
But how to choose a game TV makes many people headache, various parameters may mislead users, this article will take you to understand.
1. HDMI 2.1 port

​

When it comes to next-generation game consoles, 4K 120Hz is of course the "starting standard" for many gamers who buy next-generation game consoles when choosing a matching TV.

As next-generation game developers are gradually adopting 4K 120Hz as the display standard for game graphics, and next-generation consoles are able to natively output 4K 120Hz and 8K 60Hz game graphics, gaming display devices naturally need to be equipped with HDMI 2.1 protocol port.

The HDMI 2.1 interface provides up to 48Gbps bandwidth and is perfect for transmitting high resolution, high definition video content at 4K 120Hz, 8K 60Hz, and other high-resolution video content.

One of the most popular technologies in this protocol is the Variable Refresh Rate, commonly known as VRR. The game screen output changes according to the real-time content, allowing the screen to refresh at the same frame rate as the input frame rate, floating at any time to protect the game screen from tearing.

Currently, the Xbox Series X already supports VRR technology, and the official PlayStation blog post was recently released, teasing that PS5 support for VRR will begin to push in the next few months, representing the two next-generation game console manufacturers, represented by Sony and Microsoft, have made this graphics optimization technology standard on next-generation game consoles.

Even if the game itself does not support VRR, the game console can reduce the discomfort caused by screen tearing through instant computing.

The push from game console manufacturers also allows smart TVs that support VRR and HDMI 2.1 protocols to get a better picture display.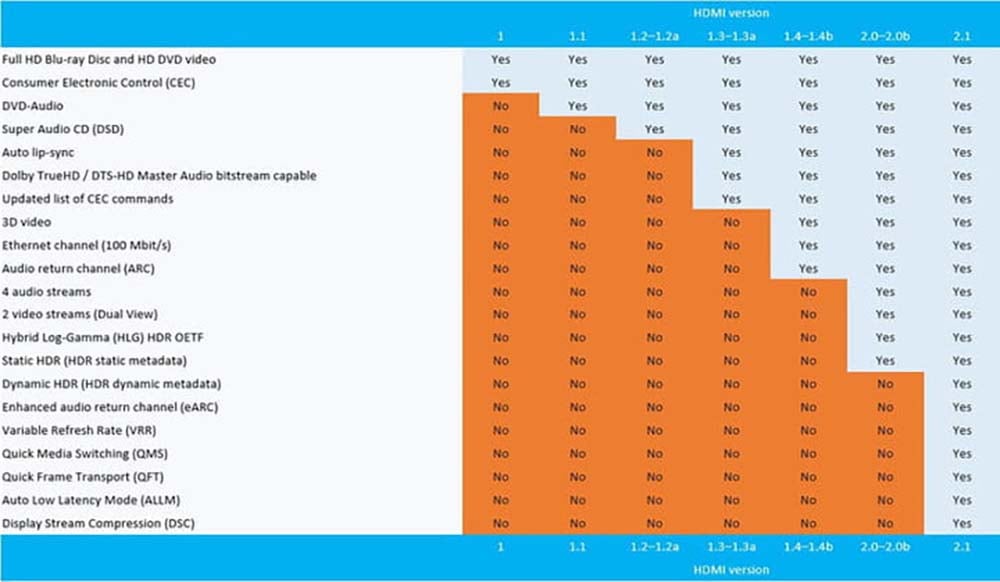 However, it is especially worth noting that HDMI 2.1 is not a mandatory certification requirement, and
devices that support the HDMI 2.1 protocol may not accept all the specifications on the official HDMI 2.1 parameter list
.
This is because, in order to simplify the relevant standards, the HDMI standards management organization has now removed the previous HDMI 2.0 certification. Even 4K 60Hz TVs that only support HDMI 2.0 under the old standard may still appear in the actual marketing as supporting HDMI 2.1. This has objectively caused serious misinformation to many novice users.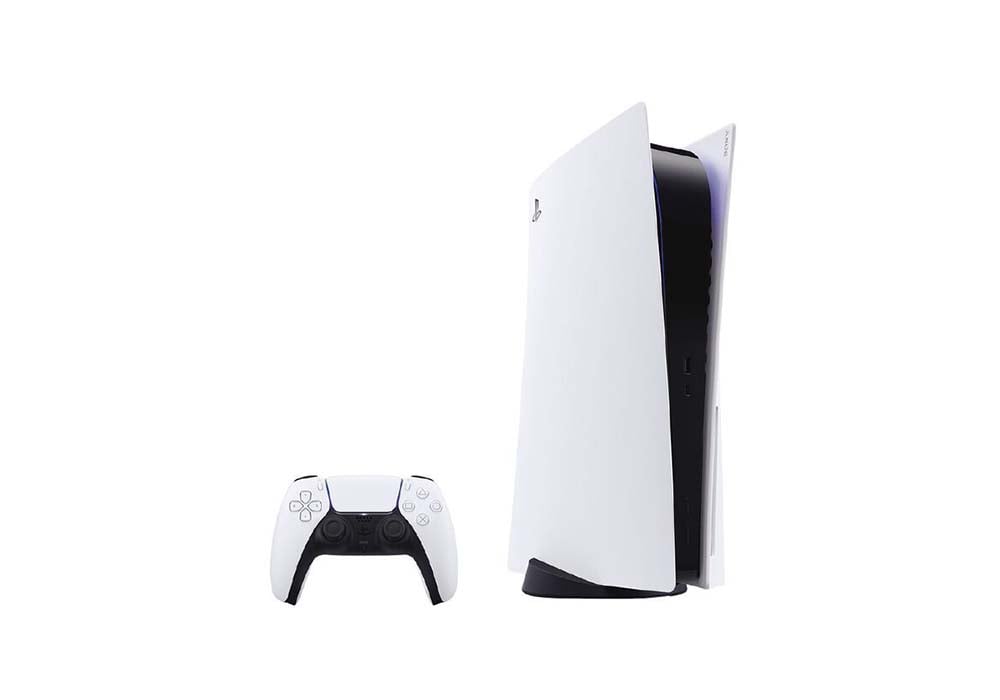 If the HDMI 2.1 paper certification standard is fully judged, even the PS5's HDMI 2.1 interface output bandwidth is only 32Gbps, and the Xbox Series X's output bandwidth is only 40Gbps, neither of which reaches the 48Gbps bandwidth standard advertised in the early days of HDMI 2.1.
For those who consider 4K 120Hz as a key indicator for purchasing a TV, they still need to choose a smart TV with
HDMI 2.1 48Gbps
interface according to their actual gaming needs and against the key standards of the HDMI 2.1 protocol.
2. Decoding chip

​

Software standards are important, but the actual support of the paper parameters themselves is still the hardware configuration of the TV itself. To get a 4K 120Hz picture output experience, hardware support is still essential.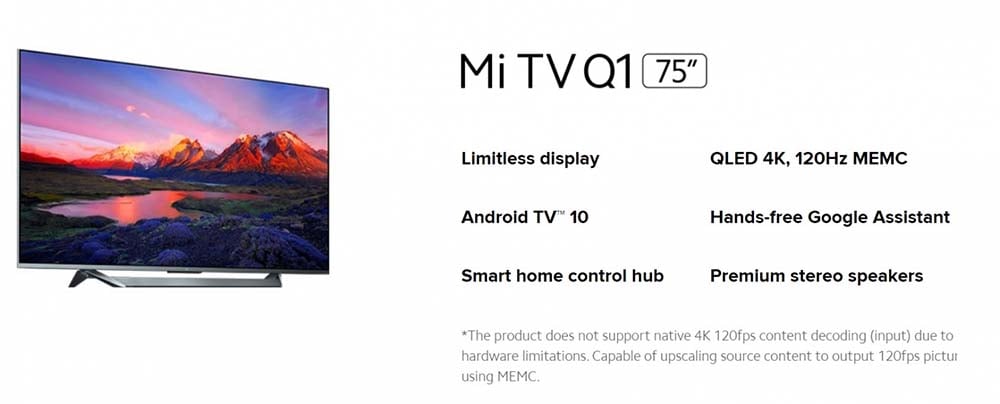 For example, the Xiaomi Mi TV Q1 TV is advertised to support 4K120Hz output, but in reality, 120Hz output requires the use of MEMC motion compensation to achieve.
The Mi TV Q1 itself is a TV equipped with HDMI 2.1 interface and QLED 4K material screen, the official "hardware reason" why it does not support the native 120Hz display is actually the SoC on the TV itself - MediaTek MT9611, the built-in Mali-G52 MP2 GPU does not support 120Hz decoding. - MediaTek MT9611, the built-in Mali-G52 MP2 GPU does not support 120Hz screen decoding.
In fact, there are not a few products that intentionally or unintentionally confuse 120Hz MEMC with 120Hz, and in some cases even give users who do not understand the concept of the technical term the illusion that the former is more advantageous than
native 4K 120Hz
in terms of display effect.
Here comes the concept of MEMC technology itself, Motion Estimate and Motion Compensation, the principle of the technology itself is just to insert a motion compensation frame between two frames. It makes the image look smoother.
The effect is immediate for video/movie sources that are still traditionally 60Hz or lower, and for most streaming sources. However, for the next-generation game consoles that already support 120Hz output,
native support for 120Hz
output instead of the so-called "120Hz MEMC" is of course the best choice.
3. Screen

​

When it comes to the part of smart TV 4K120Hz display effect, the parameters of the screen itself are of course indispensable: including peak brightness, color accuracy, color gamut is actually one of the factors that will affect the final actual view of the TV.

This implementation has many limitations in terms of use and certainly cannot match the gaming graphics displayed on a native 120Hz screen.
Summary

​

In fact, there is nothing wrong with optimizing the display of the TV itself by various means when the various problems described in this article occur in cost-effective models of TVs. After all, not every user needs a high-performance gaming TV, so the hardware performance configuration is relatively lower, and thus in exchange for a more affordable product strategy, itself is not difficult to understand.

But as gamers become the main users buying 4K 120Hz TVs, more and more brands are deliberately blurring these concepts in their marketing. So before buying a smart TV, you should be clear about your needs and choose the right TV for you based on them.