The projector, which has always played an important role in the conference room, has also ushered in new changes. BenQ E582 is the most representative model in the wireless intelligent era. Compared with the single function of traditional projectors, the intelligent attributes of BenQ E582 make the projector more efficient, practical and convenient.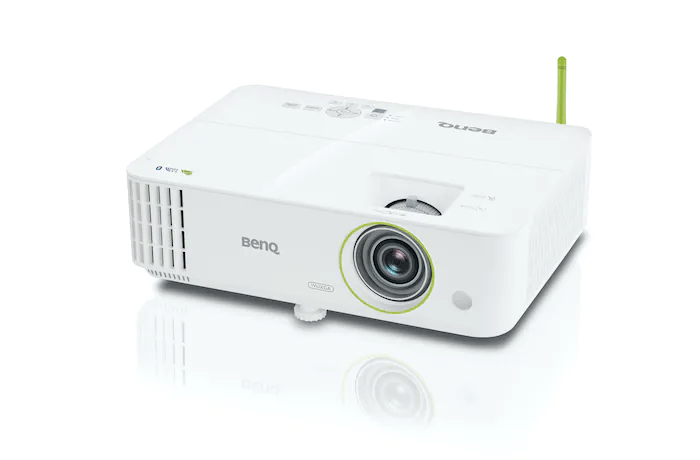 1. Wireless Screen Projection
The wireless projection function is one of the most practical functions in the intelligent age. With wireless projection, users can directly project the screen of a mobile phone or tablet or even a laptop to devices such as smart TVs.
Among the basic functions of BenQ E582, the wireless projection function is already very mature. Users can directly project the screen of devices such as mobile phones and computers directly onto the large projection screen without the need for complicated connection of display lines like traditional projectors.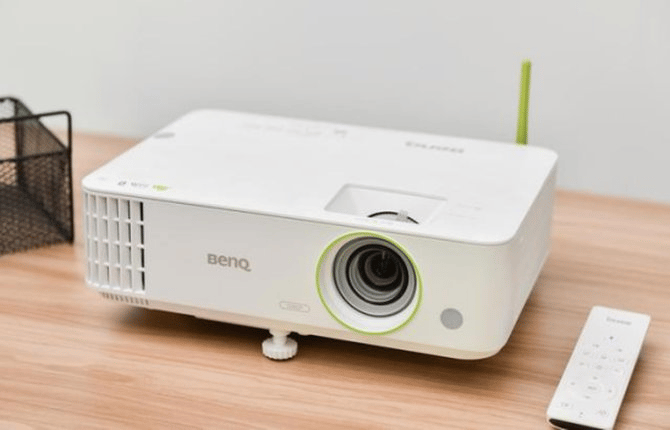 2. Simultaneous screen projection from multiple devices
In addition to wireless projection, as a smart business projection projector, BenQ E582 also supports simultaneous wireless projection of multiple devices.
In addition to single-device wireless projection, BenQ E582 supports simultaneous wireless projection of Apple and Android phones, as well as Windows laptops and Apple MacBook series notebooks. Not only that, there is no limit to equipment or system, and it is compatible with up to 4 screens at the same time.
In this way, the information and ideas of colleagues in their respective equipment can be displayed at the same time, which is very direct and efficient for brainstorming, draft comparison and other tasks.
While projecting the screen, BenQ E582 can also keep the projection device online, thanks to its dual Wi-Fi function. Hot screen projection and Internet access are independent of each other, maintaining the efficiency of the meeting to the greatest extent.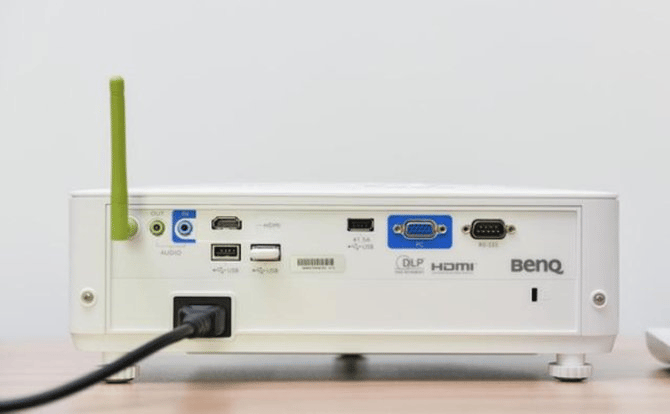 3. Various smart functions
In addition to multi-device projection, BenQ E582, as a smart business projector, also supports large-screen annotations, WINDOWS return control, and other interactive functions that are very helpful to meeting efficiency.
In addition, BenQ E582 also has functions such as direct reading of U disk multi-format files, built-in 16G storage and cloud file sharing. With the support of peripherals such as Bluetooth keyboard and mouse, users can even complete interactive and efficient meetings without computers and other equipment.
4. Powerful function configuration
The smart functions of the BenQ E582 have attracted too much attention, but its basic projection functions are also excellent enough.
With a display brightness of 3600 lumens, a high contrast ratio of 12000:1, a resolution of 1080P, and a built-in 10W audio system, the BenQ E582 is not affected by light when projecting. Without turning off the lights and drawing the curtains, a bright and clear picture can be projected in a bright meeting room.
Moreover, BenQ's exclusive Smart Eco intelligent power saving mode can make the life of the bulb up to 10,000 hours, saving power and having a long life, making BenQ E582 more competitive.
As a smart business projector, BenQ E582 makes meetings more efficient, and it's really a good helper for business workers.