BenQ E592 smart projector is a new projector released in 2022. How about this projector? Let's take a look at the evaluation of this BenQ E592 projector.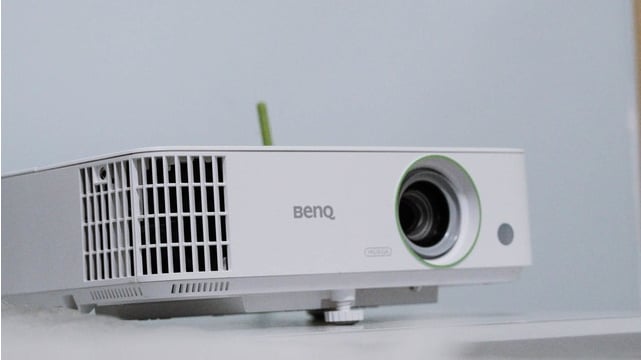 This projector is specially designed for business projection, with a 4000-lumen brightness display, even without a curtain, it can be immersed in viewing during the day. The BenQ E592 smart projector is a combination of white and green, simple and generous, with a common flat design. The overall size is about 312mm×110mm×225mm, and the white appearance is especially suitable for the simple style of home decoration. The whole is a small square box, with a grid on the left.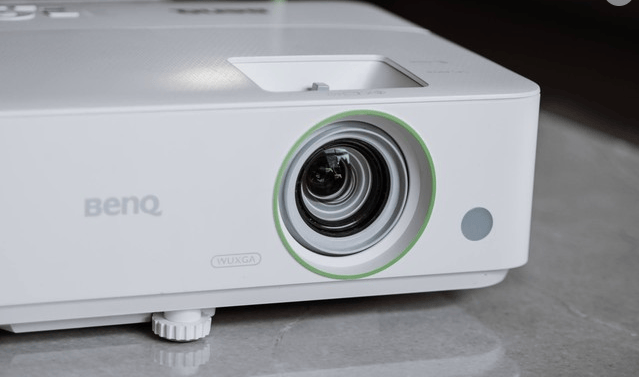 The BenQ E592 projector lens is made of glass material, which can bring better light transmittance than resin material, reduce image quality loss and improve color reproduction. For high-heat equipment such as projectors, glass materials are more resistant to high temperatures.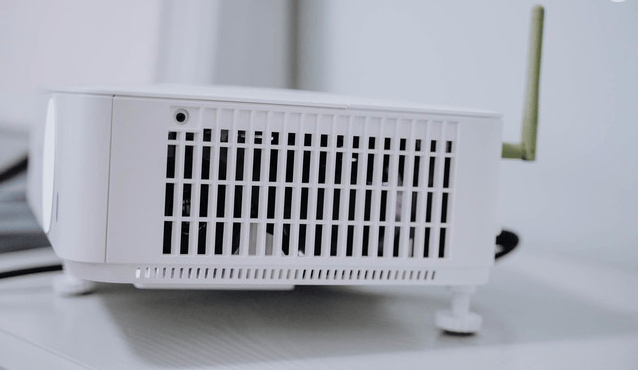 According to the official parameters, the lamp life of BenQ E592 smart projector is 6500 hours in normal mode and 10000 hours in power saving mode. According to the frequency of using 4 hours a day on weekdays, it can also be used for about 9 years. For such a high brightness 4000 lumen projector, the lifespan of the lamp is greatly reduced.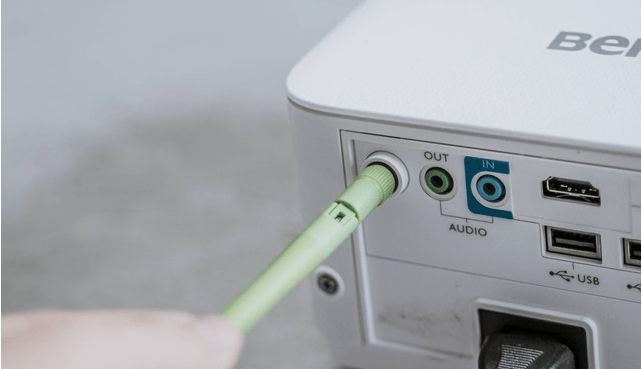 BenQ E592 smart projector is equipped with rich data interface and multimedia interface. On the back are the antenna, IN+OUT audio interface, HDMI* 1, USB*2, fast charging USB*1, PC interface, RS-232 interface*1, network port*1, device lock*1, and power supply interface. In addition to being compatible with the new interface, the compatibility with the old interface is also very high. Basically able to meet the connection of multiple devices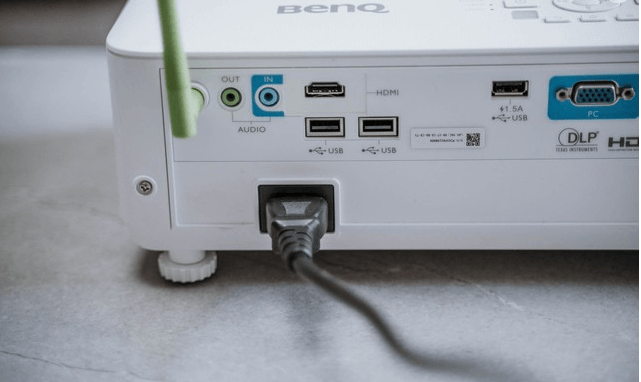 The side of the BenQ E592 smart projector is a built-in 10W speaker, and the actual external effect is very good, which is completely sufficient for business projection requirements. Of course, if you pursue a good viewing experience, you can also access high-power audio through the audio interface on the back. In addition to wired connection, it can also be connected to Bluetooth speakers, and the application scenarios are very wide.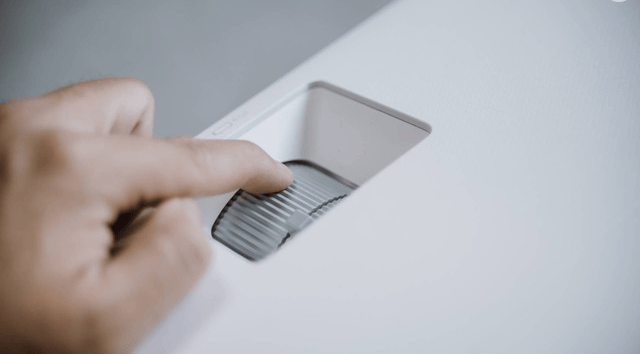 BenQ E592 smart projector lens adjustment uses the most basic ZOOM + manual focus, supports 1.2 times zoom, manual zoom will be more accurate, by adjusting the focus ring, make the picture gradually clearer. The zoom can also adjust the size of the entire picture, with the focus ring focusing.