BenQ GK100 is a smart projector and very suitable for home entertainment, let's see how the BenQ GK100 projector review goes.
1. BenQ GK100 Review Appearance​
BenQ GK100 smart projector is simple and pure under the design of white as the main tone, and it is integrated with the space. It also uses stainless iron parts, which are soft and elegant.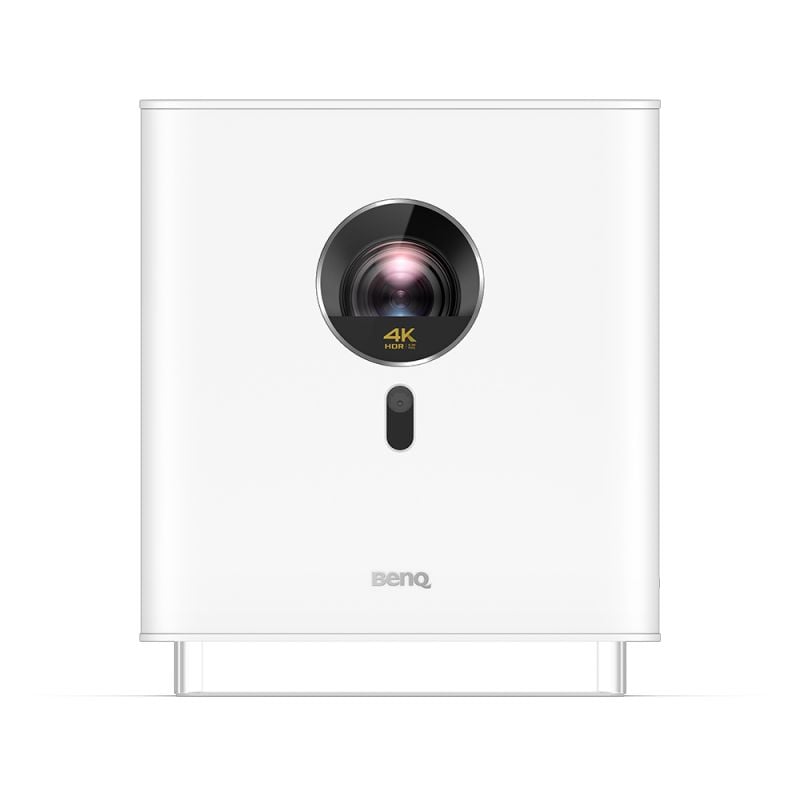 2. BenQ GK100 Review picture​
BenQ GK100 smart projector is specially equipped with DLP DMD chip for image quality performance, each frame contains 8.3 million independent pixels, and fully presents 4K image quality 4 times that of 1080P; and 98% Rec.709 color gamut coverage, Realistic vision slowly blooms in front of you. In addition, there are multiple image quality technologies, rich in light and dark details, and smooth and natural color transitions.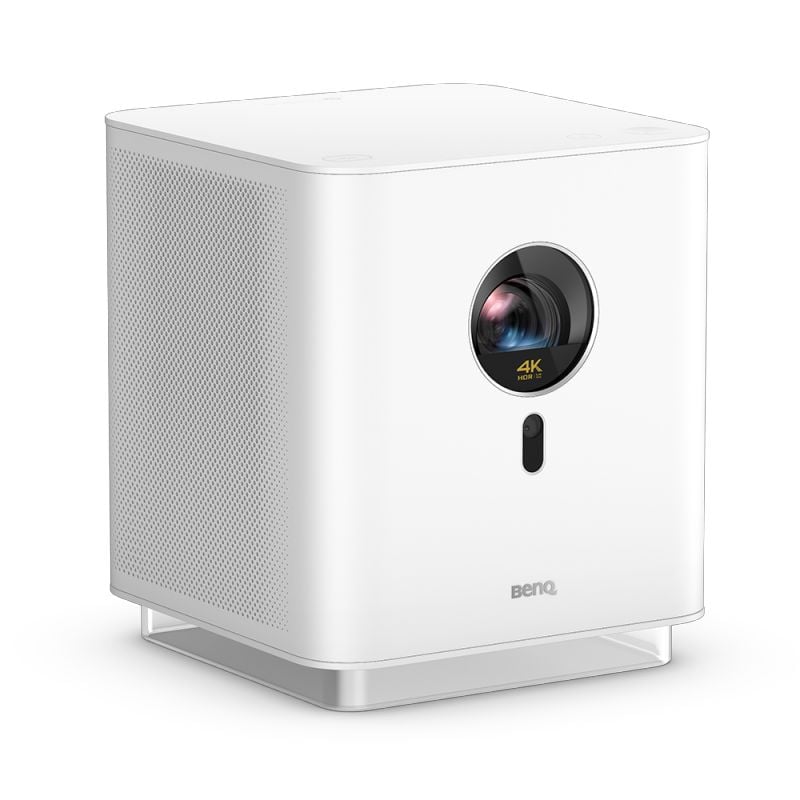 3. BenQ GK100 Review sound​
Matching the high picture quality is also the sound effect. The BenQ GK100 smart projector is equipped with the TreVolo sound effect perception technology of the Golden Ear team to create an immersive listening experience for users in all directions, which greatly satisfies their expectations for the picture quality and color of the projection. , The imagination and expectation of sound quality.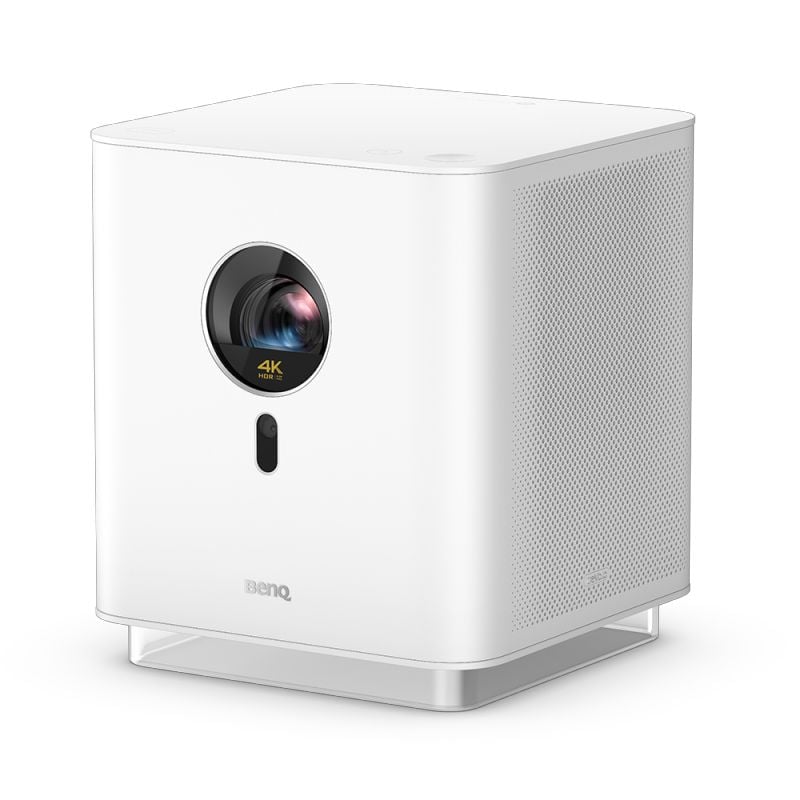 4. BenQ GK100 Review system​
In terms of system and resources, BenQ GK100 smart projector is equipped with Android 6.0 system, and the UI is concise and easy to operate. Coupled with high-quality integrated remote control + Bluetooth voice remote control, the operation is very convenient.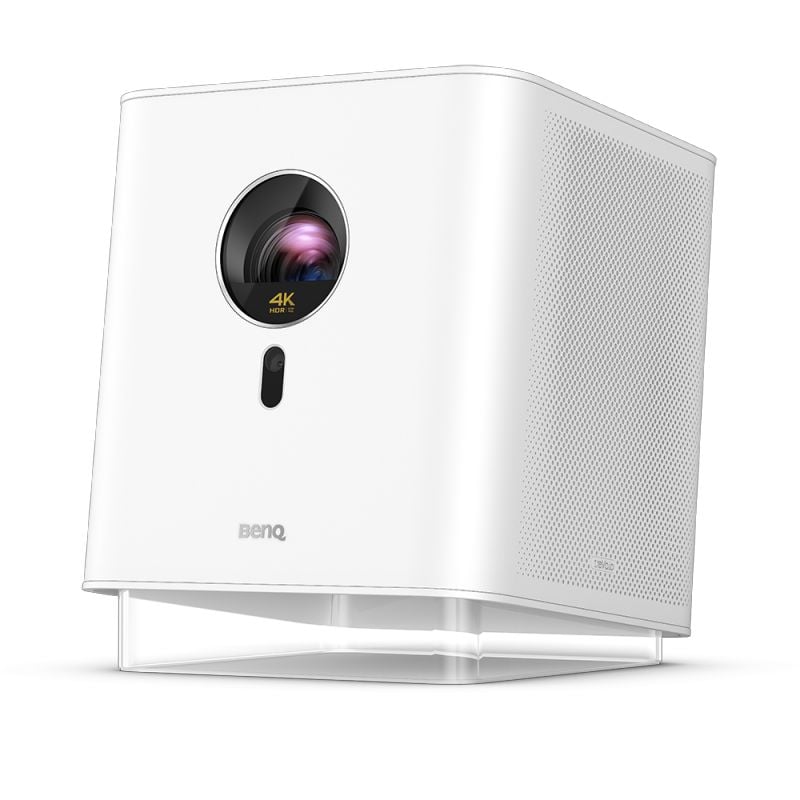 5. BenQ GK100 Review others​
BenQ GK100 smart projector is also equipped with a projection ratio of 0.8:1, which is flexible and easy to cast from multiple angles. It can also realize 8° vertical lens adjustment angle, support side projection and automatic vertical correction, and automatically correct the shape of the picture to ensure that the picture is always square. Its placement is very free, you can place it on the coffee table or sofa side table at will. At the same time, the BenQ GK100 smart projector is also equipped with a new generation of LED high-brightness light source technology, with a light source life of 30,000+ hours.
| | |
| --- | --- |
| Model Name | BenQ GK100 |
| Resolution | 3840 x 2160 |
| Brightness | 1000 ANSI Lumens |
| Throw Ratio | 0.8 (100" +/- 3% @ 1.8m) |
| Speaker | 10W Chamber x 2 |
| Contrast Ratio | 100,000:1 |
| Light Source | 4LED |
| Light Source Life | Normal 20000 hrs,ECO 30000 hrs |
| Projection System | DLP |
| Keystone Adjustment | 2D,Vertical ± 40°Horizontal ± 40° |
| Smart System | Android 6.0 |
| Bluetooth | Bluetooth 4.0 |
Last edited: