BenQ RK9000 is a 4K home projector. This machine not only has high resolution, but also has a brightness of 3200 lumens, which can see every picture clearly even in a bright environment. Let's see how the BenQ RK9000 reviews.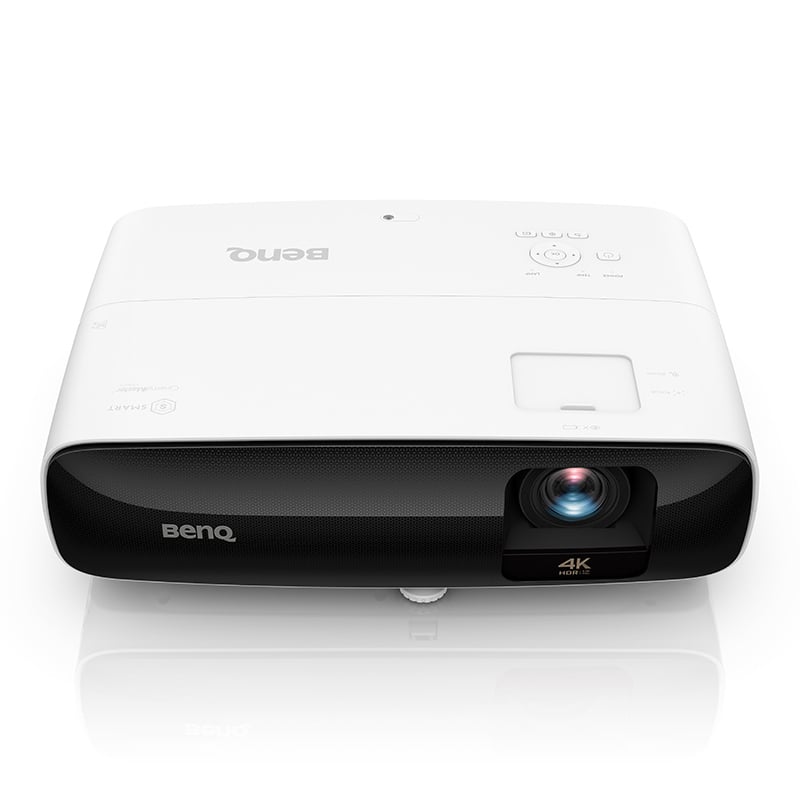 4K resolution​
The BenQ RK9000 home projector has 8.3 million pixels. The true 4K 3840*2160 resolution reduces pixel blur, and it delivers stunning clarity and crisp details for great storytelling.
3200 lumens of brightness​
The BenQ RK9000 home projector has a high brightness of 3200 lumens. It provides a very good movie viewing experience even in a bright living room. Its 92% Rec.709 color performance provides users with an immersive visual experience.
The BenQ RK9000 home projector also comes with BenQ LumiExpert, which actively detects ambient light throughout the day and automatically balances visual brightness for maximum comfort.
Projection Function​
The BenQ RK9000 home projector also has a 1.1x zoom. Users can change the size of the screen at will and watch the large screen in the room. The projector also features automatic vertical keystone correction, allowing users to easily project perfectly aligned images from a variety of positions.
Smart System​
The BenQ RK9000 home projector is also equipped with a smart system. It has wireless screen projection, Bluetooth speaker functions, and is also equipped with HDMI2.0 interface, which can be connected to various high-definition devices.
As a home projector, the BenQ RK9000 has excellent image quality and is a good
4K home theater
.