As Grégory's last thred
BenQ TH685 Review
indicates, BenQ announces a Gamut corresponding to
97% of the HDTV rec.709 color space
. I measured a little more but overall the numbers hold. When leaving the box, the "
cinema
" mode will allow you to easily do without a calibration operation. The fine management of colors remains one of the strong points of the manufacturer. It is possible to obtain an even finer setting but if you do not want to take the lead simply select the cinema mode.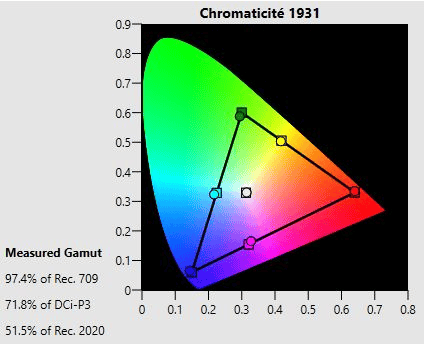 Advanced CMS out of the box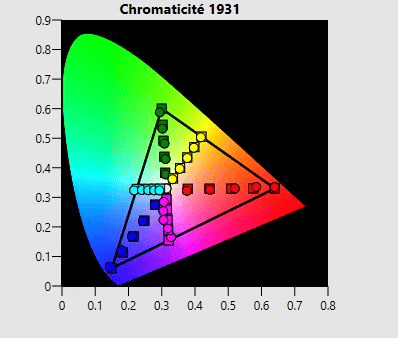 RGB GAMMA cinema out of the box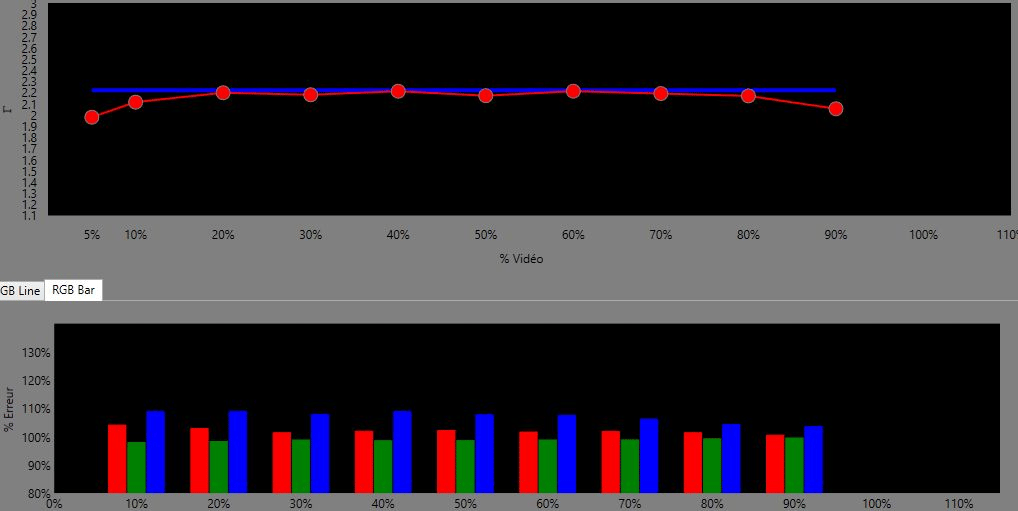 With a reduced color space do not expect to benefit from all the color nuances of a 4K HDR image; we are far from the DCI-P3.
Brightness measurements are close to the manufacturer's announcements, but not with just colors. Cinema mode allows to obtain, with correct colorimetry,
more than 2000 lumens in normal lamp mode and 1500 in economic mode,
all this with a
native contrast of 700: 1
and a
dynamic contrast of more than 2500: 1.
Here are my post-calibration settings:
USER mode 1
Normal color temperature
Gamma 2.2
Offset R: 256
Offset V: 256
Offsert B: 251
Gain R: 99
Gain V: 100
Gain B: 97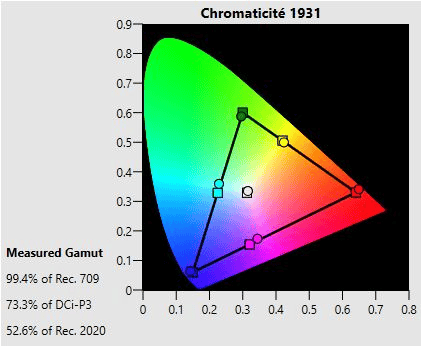 BenQ TH685 SUBJECTIVE VERDICT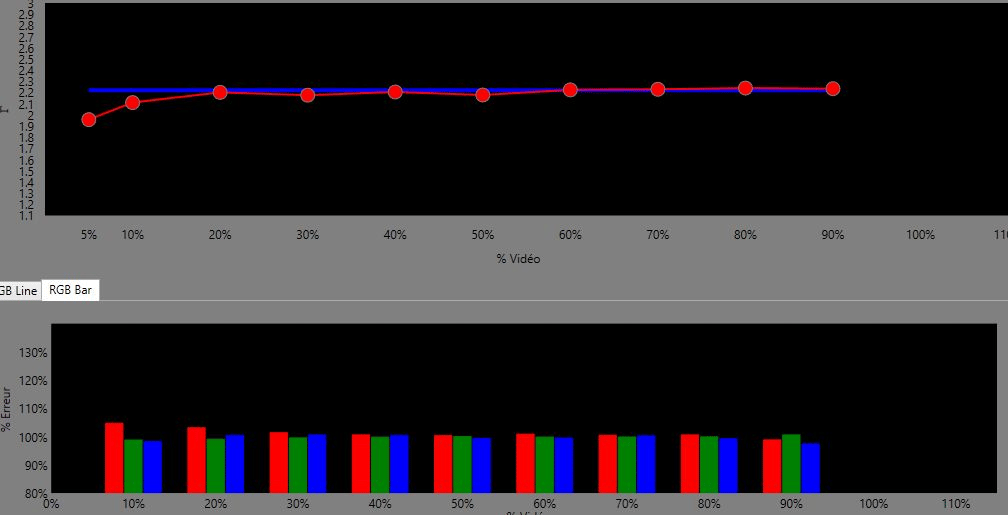 RGB Gamma post calibration
​
Despite the presence of this damn bright frame I admit having taken more visual pleasure in the company of the TH685 than the TK850 . It is first of all by the precision of its image that the small 1080p model stands out from 4K simulation. This finesse benefits both Full HD and 4K programs.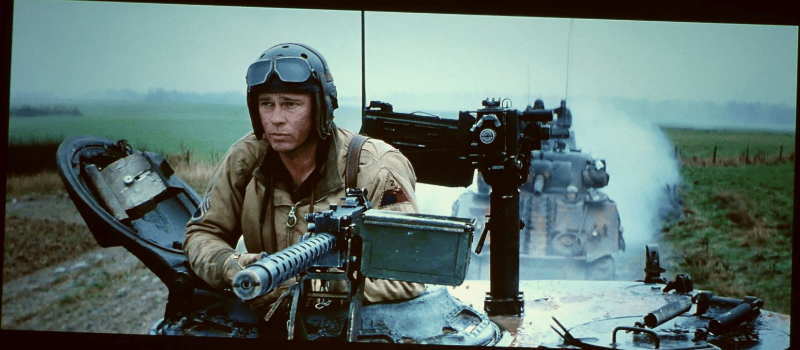 Fury 1080P BenQ TH685
​
I was also able to appreciate the accuracy of the colorimetry, right out of the box, having taken care to select the "cinema " mode . I particularly welcome this feature which allows everyone to enjoy a good home theater session without pulling their hair to adjust the image parameters.
If the native contrast remains in the barely passable levels of other similar models, the dynamic contrast of the BenQ TH685 nevertheless makes it possible to improve the situation well without too much pumping effects.
BenQ TH685 Pros
Image accuracy,
The fluidity,
Dynamic contrast,
Natural colorimetry.
BenQ TH685 Cons
The operating noise in lamp mode at full power,
The lack of a significant light frame.
CONCLUSION
This test, which has often led me to make comparisons with the BenQ TK850 , shows once again that it is better to have a good Full HD projector than a bad 4K or similar. Between these two devices from the same manufacturer I can only recommend that you turn to the cheapest. It remains to live with this damned light frame which I do not understand once again how Texas Instrument was able to market (and especially continues to do so) DMD chips decked out with such a defect.
Last edited: