4K TV
s are gradually coming into various homes, and more and more projector manufacturers are starting to launch
4K projectors
. Now you can create a home theater without the expensive price tag. In this article, we will compare two popular 4K projectors, the
BenQ TK800M
and
Dangbei Mars Pro projector
, to see which one is more worth buying.
1. Appearance

​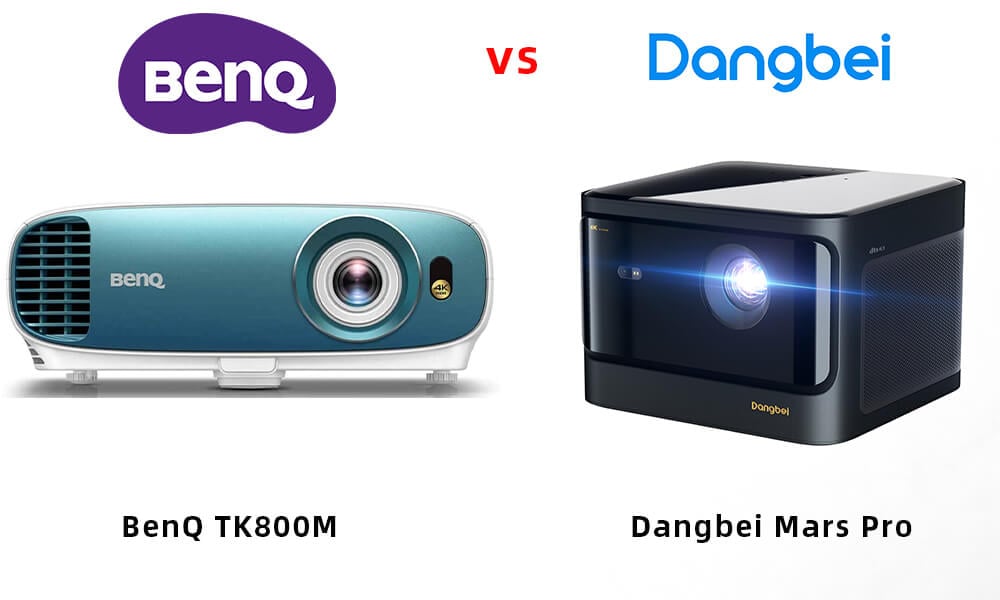 The BenQ TK800M is, just like BenQ's previous models, a more old-fashioned projector look. The front of the projector is green with the white color of the body. The top of the machine has a focus handle (BenQ TK800M requires manual focus) and some basic buttons. Dangbei Mars Pro is a bit more stylish in design. 2.5D nano-coated glass and aerospace aluminum makes the machine shiny but not easy to be scratched. The projector's appearance also won an
IF award
and a
Red Dot design award
, making it suitable for a variety of furniture environments. Mars Pro supports autofocus(thanks to the laser sensor + Ultra HD camera), and the top of the machine is equipped with a touch screen button, avoiding all kinds of tedious buttons, making the projector more minimalist.
2. Picture quality and Sound

​

Both projectors offer

4K UHD resolution(3840*2160)

. 4K projectors offer four times the resolution of 1080p, so users get a sharper picture with more visible image detail. The projector's DLP uses TI's latest 0.47-inch DMD chip, and the BenQ TK800M outputs 3000 ANSI lumen, while the Dangbei Mars Pro outputs a higher 3200 ANSI lumen brightness because of the

laser

technology. With such high brightness, you no longer need to worry about the effect of ambient light on the picture. Compared to other projectors, high brightness projectors can show excellent pictures in bright environments.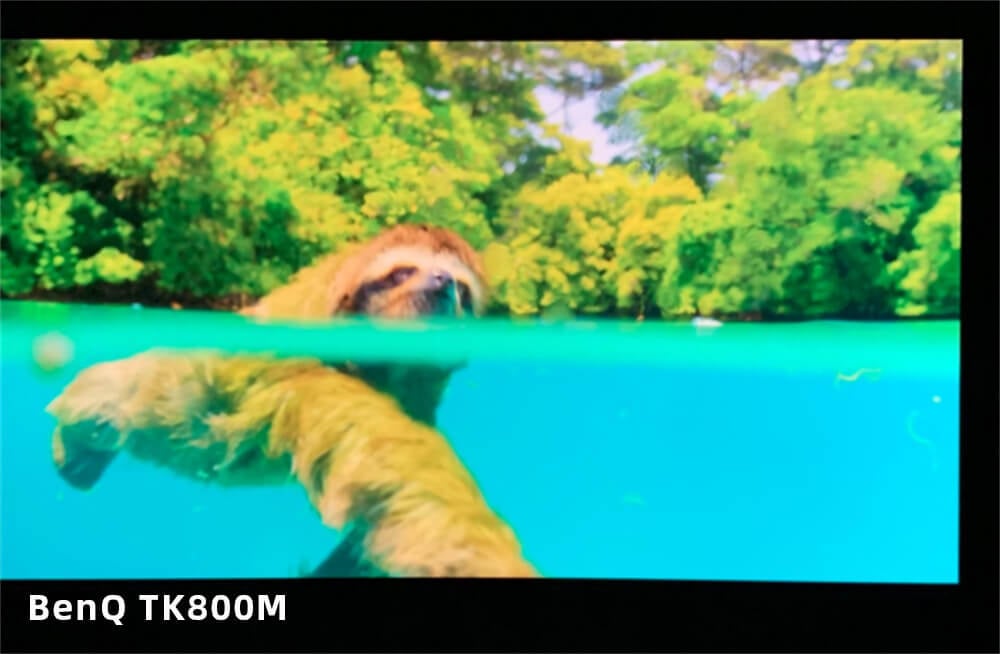 Both projectors support
HDR10+ HLG
for better performance on the screen, and Dangbei Mars Pro also supports
MEMC
(
Motion Estimation, Motion Compensation
), which can accurately judge the motion trajectory in various complex high-speed dynamic images and make reasonable intelligent frame-filling to ensure a coherent picture, greatly enhancing the user's viewing experience. This is definitely a big attraction for sports and gaming fans!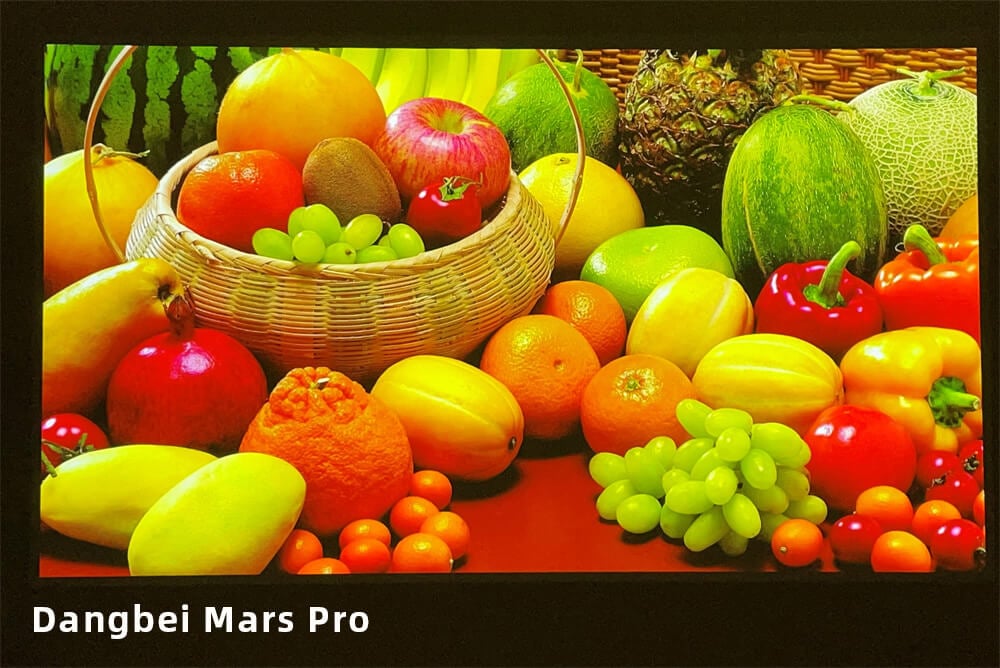 As for the sound, two projectors have built-in speakers, while BenQ TK800M has a single 5W speaker and Dangbei Mars Pro has dual 10W speakers. The dual 10W full-range speakers make Mars Pro sound more stereo, and with the addition of Dolby Audio, DTS HD provides users with cinema-quality sound.
3. System and Technology

​

The BenQ TK800M is more like a traditional projector, so there is no built-in system and users can only project through an external device. The TK800M is therefore equipped with two HDMI ports and two USB ports.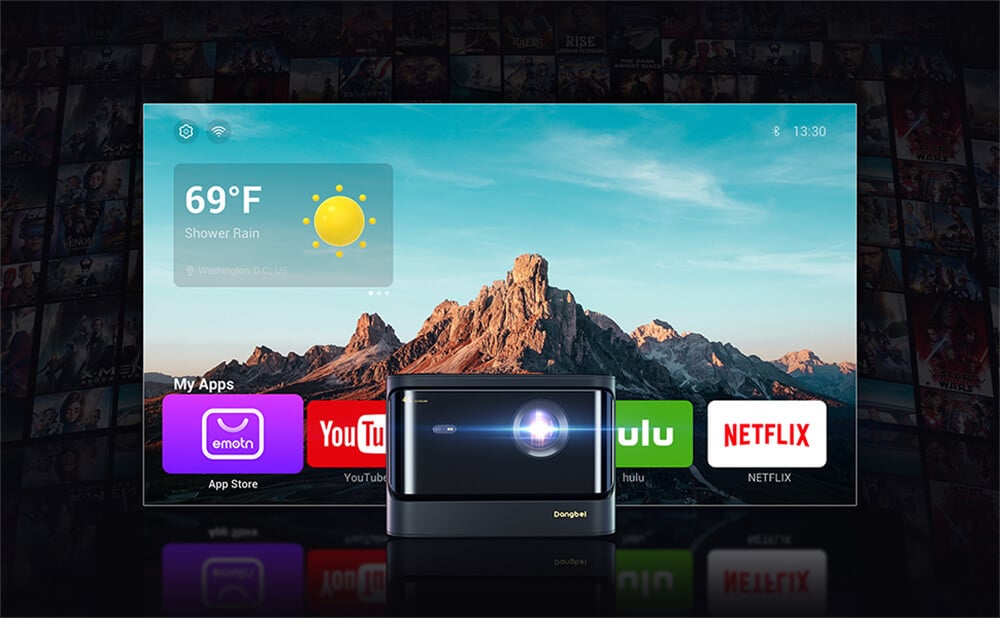 On the contrary, Dangbei has always been a leader in smart projectors, and the Mars Pro comes with
Emotn OS
based on Android 9.0 and is equipped with
4GB of RAM + 128GB of ROM
, largest memory I've ever seen in a projector. Users can download more of their favorite content without affecting the smoothness of the system.
In addition, Dangbei Mars Pro is equipped with Bluetooth 5.0, which allows you to connect Bluetooth headphones, Bluetooth speakers, etc. You can also enter Bluetooth speaker mode and sync music from your phone to the projector's speakers. Dual-band WIFI 2.4G/5G allows users to watch movies more smoothly without worrying about internet speed.
4. Summary

​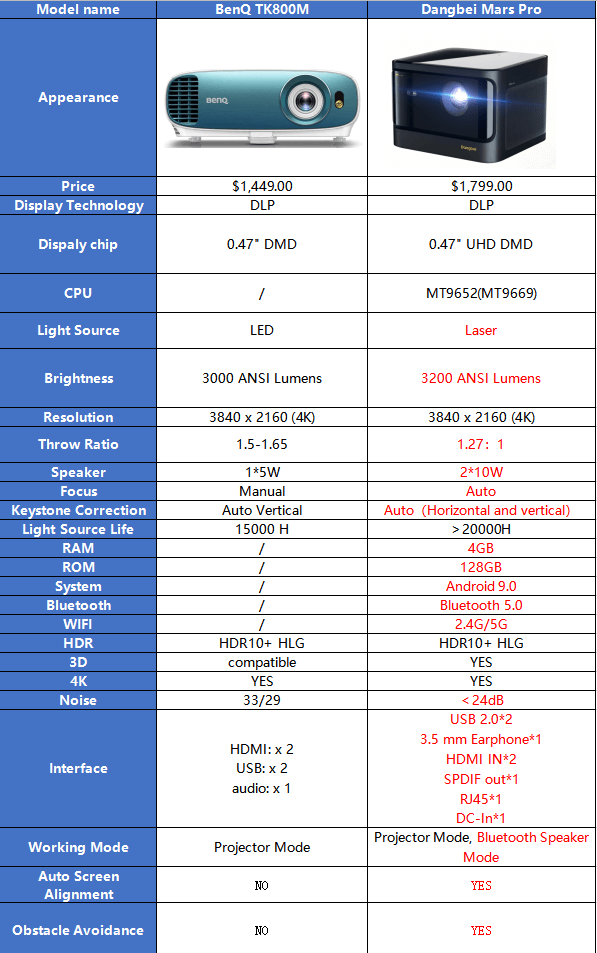 Both projectors are excellent 4K projectors, and the Dangbei Mars Pro uses a laser light source that has a longer life and higher brightness than the BenQ TK800M's LED light source. In addition, Mars Pro has a built-in system with large memory, in this era of intelligence, the use of intelligent projectors has also become a trend, after all, it can greatly improve our experience of use. All in all, the Dangbei Mars Pro is a great 4K projector for the money, and it's definitely a good choice if you want to try laser light sources and high-tech smart technology.